We use affiliate links. If you buy something through the links on this page, we may earn a commission at no cost to you. Learn more.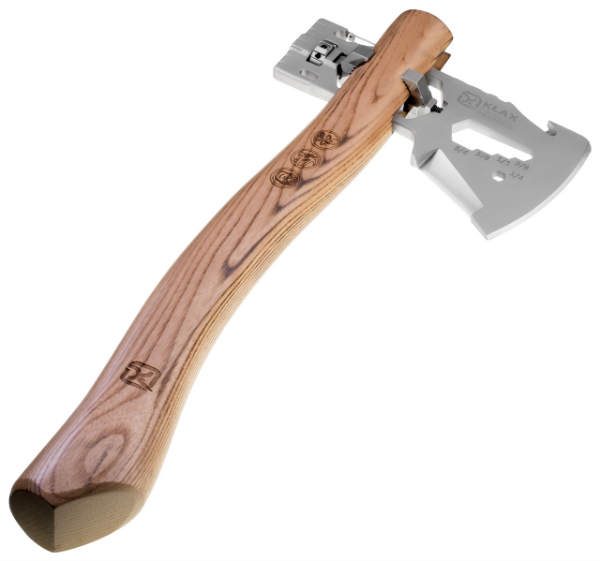 The next time you go out into the forest to camp or hike, leave your axe at home and just take the KLAX Lumberjack Head from Klecker Knives.
The KLAX head is a stainless steel axe that does more than chop down trees. It features additional tools like a knife blade, hammer head, hex wrenches, bottle opener, ruler, and more.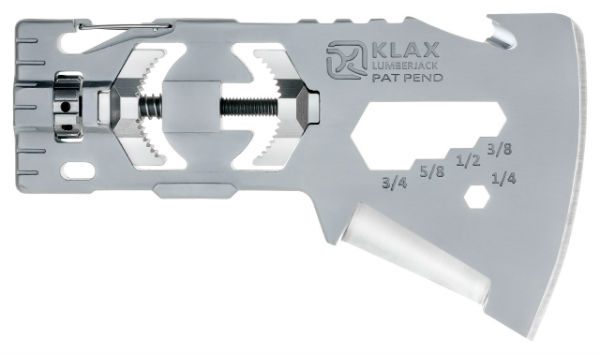 The KLAX Head uses a special clamp so you can attach it to a handle that you supply yourself. That means that you can pack the KLAX without the handle and scrounge around for a limb when you need to use it. This saves space in your pack. Of course, you'll need to find a limb to use it 🙂
You can read more about the KLAX Lumberjack Axe Head at kleckerknives.com and you can order one for $149.99 from Amazon.