We use affiliate links. If you buy something through the links on this page, we may earn a commission at no cost to you. Learn more.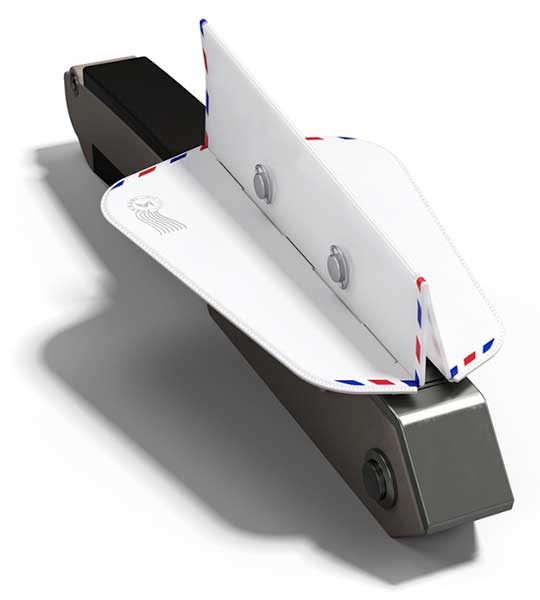 It might look like a weirdly shaped paper airplane, but it's actually something that will make your next airplane flight more comfortable. And if you've flown lately, you know that comfort is hard to come by on a commercial flight with the way they cram people into planes these days.
The Soarigami is a folding armrest divider and extender that will allow seat mates each have two arm rests each instead of just one.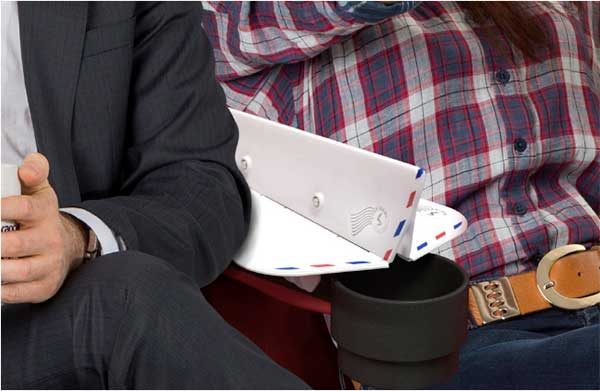 No more fighting over armrests. Just unfold the Soarigami and clamp it over an existing armrest (1.5 – 2.75 inches wide) to provide double the surface area for each person to rest their elbows and forearms with a divider in between.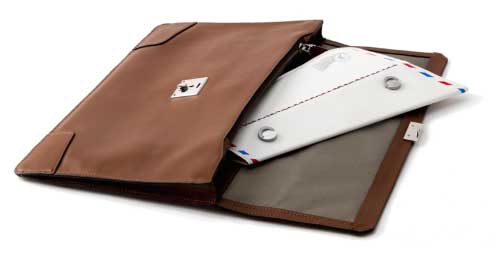 The Soarigami portable armrest is made of recycled plastic and has been designed to fold flat for easy carry when it's not being used.
You can read more about the Soarigami at soarigami.com and you can buy one for $25 from Amazon.