We use affiliate links. If you buy something through the links on this page, we may earn a commission at no cost to you. Learn more.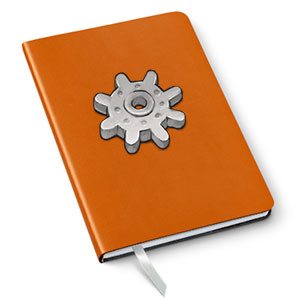 I listened to Apple's WWDC keynote a couple of weeks ago and didn't come away with an immediate need to melt my Visa card on a bunch of new Apple gear like I usually do after such events. The new iPad Pro 10.5 looked nice enough, but I didn't feel compelled to buy one.
I listened supportively as Dave Rees wrestled with his own buying decision. Dave and I both have older Samsung Galaxy tablets that are starting to show their age. Dave's 12.5″ Galaxy Note Pro has freezing problems with his and the home button on my Galaxy S Tab 10.5″ has a short and often requires multiple button presses for it to go back to the home screen. It's also very slow launching and switching between apps.
Dave ended up buying the iPad Pro 10.5 about a week ago and has been gushing about how great it is and that I need to get one. But even gadget peer pressure didn't flip my gadget lust switch… until… it flipped. Now I am considering buying one to replace my sickly tablet. Why? Mainly because it's time for me to have a new tablet and the iPad Pro 10.5 is the best tablet available right now. It would also be nice to have an updated iOS device so I can do some iOS app and hardware reviews again. The newest iPads in the house are the original iPad mini and an iPad 2 that Jeanne uses as an eBook reader. Yeah, it's been awhile.
My mind isn't 100% made up, but I'm definitely leaning in the direction of buying an iPad Pro 10.5 (and maybe a Pencil too).
Anyone else in my shoes?
Be sure to check out Larry's iPad Pro 10.5 accessories ideas post.
Update 06/20/17
I've given it some more thought and realized that since iOS 11 isn't available until this fall, that it's a bit premature for me to try the new iPad Pro 10.5.
As it is, the iPad Pro 10.5 might be a faster and prettier iPad than previous versions, but it doesn't yet have the new features that might make me actually like iOS again.
I'll reconsider again in a few months. Fall will be here before we know it….