We use affiliate links. If you buy something through the links on this page, we may earn a commission at no cost to you. Learn more.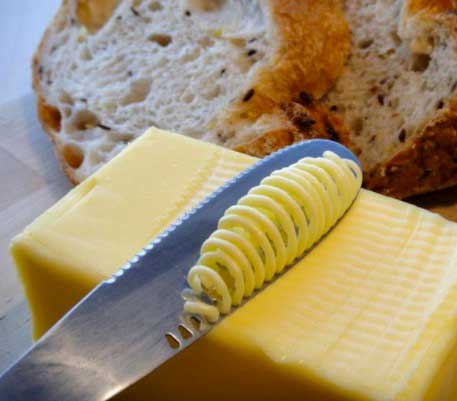 I love butter and I love bread, but I don't love it when the butter is cold and I can't spread it without tearing the bread or toast. First world problem? You betcha! But is there a solution? Of course, there is… The Butter Knife from Butter & Honey. I've reviewed a couple other cold butter spreading gadgets over the years, but this knife looks like it could be the best of the bunch.
It looks like an ordinary stainless steel butter knife. It has a serrated edge on one side of the blade, but on the other side are small holes and at the top is a wider slot.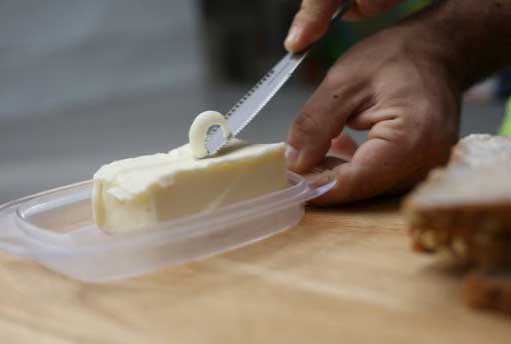 Raking the knife edge with the holes across the top of a stick of butter causes little strings of butter to collect on the blade. Multiple thin bits of butter spread easier than a big chunk of cold butter, especially on toast.
The wider slot at the tip of the knife allows you to shave off larger ribbons of butter and then when you're done you can put the knife in the dishwasher for cleaning.
The Butter & Honey Butter Knife is priced at $19.90 and is available from Amazon.