We use affiliate links. If you buy something through the links on this page, we may earn a commission at no cost to you. Learn more.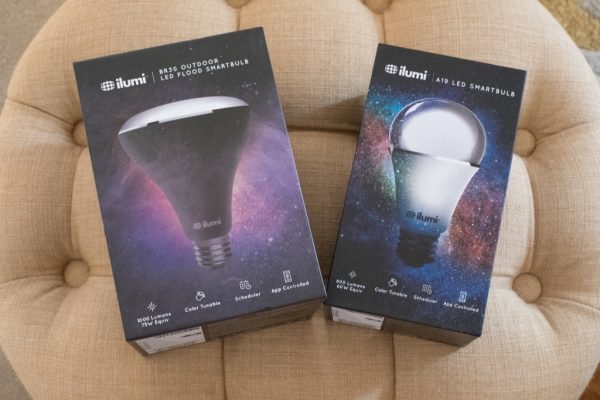 The market is pretty full of "smart" LED bulbs these days. I love the concept of these since you can adjust your indoor lighting to any mood you feel at the moment. Here's another one to add to the list, the Ilumi Smartbulb.  I got the chance to view a couple of these bulbs so let's see what these smartbulbs have in store!Note: Images can be clicked on to view a larger size.
I received the Ilumi A19 Color LED Smartbulb as well as the BR30 Outdoor Flood Color Smart LED bulb.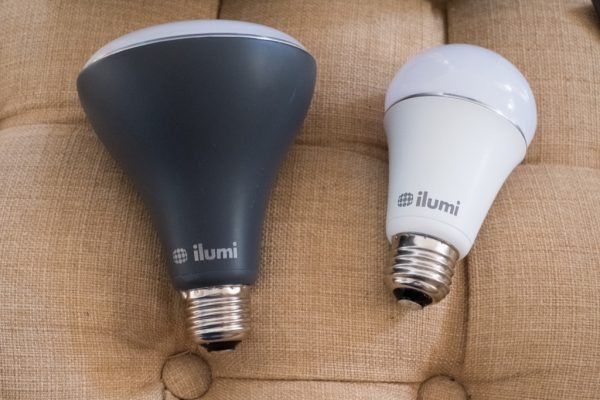 They both take a standard socket for traditional bulbs which would be E26 in the U.S., but are labeled A19 due to being energy efficient LED bulbs.
The Ilumi app can be downloaded for iOS 7.0 or later, as well as Android 4.3 or later, supporting Bluetooth 4.0.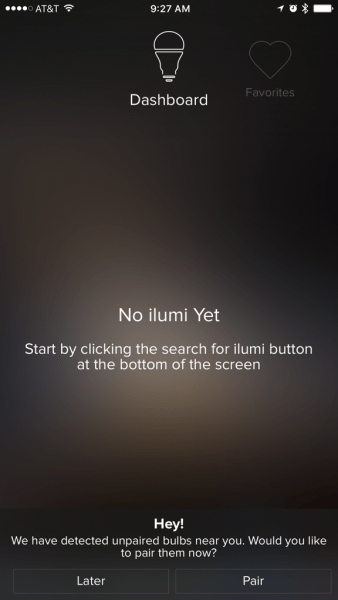 I have iOS 10.1, so downloaded the Ilumi app onto my iPhone.  Upon opening the app, I was presented with a dashboard to set up my first bulb. I turned on the lamp, and the bulb flashed quickly to let me know it was on. The Ilumi app immediately found an unpaired bulb and paired right away.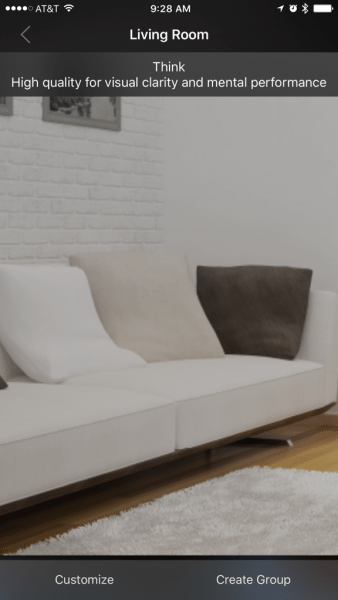 You can give the bulb a name for the location to where you put it in the house, as well as create a group if you have multiple bulbs.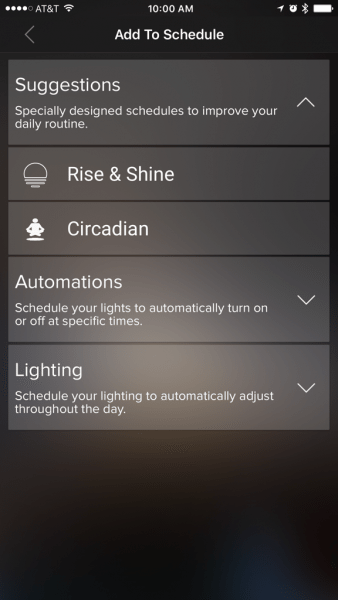 You can create a schedule for your lights as well, and there are a few preset suggestions.  Some are great for waking up, circadian rhythm, and you can do an automatic scheduled to go on and off at a certain time.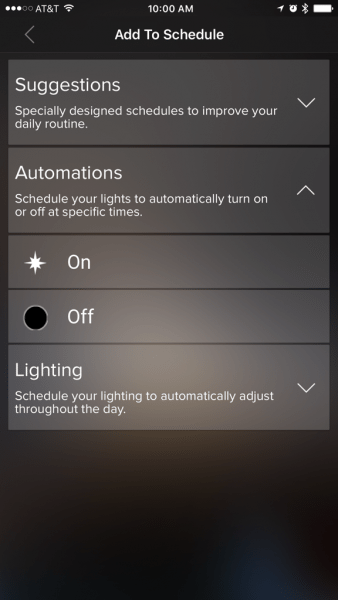 I created a scheduled for our outside smartbulb since it's dark outside around 5pm, and it's nice to have some light near the backyard when entering the house.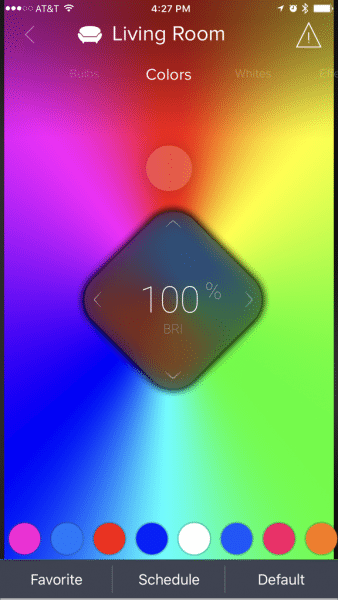 In the app you can see my living room smartbulb, and all the colors I can choose, which is pretty much anything in and out of the rainbow.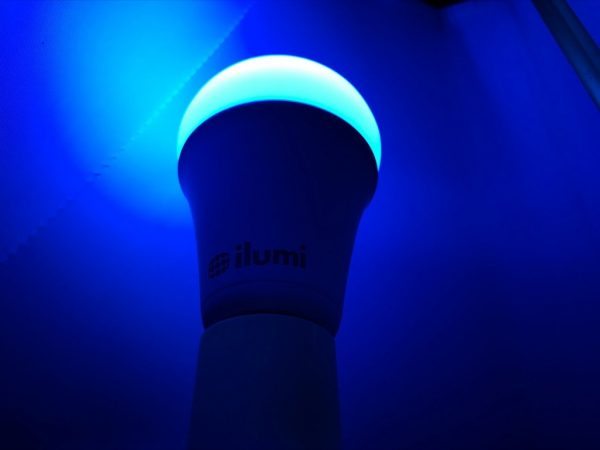 I love blue so started with that, and had so much fun setting the mood for the night. I love how bright the light gets, without giving off any heat since it's LED.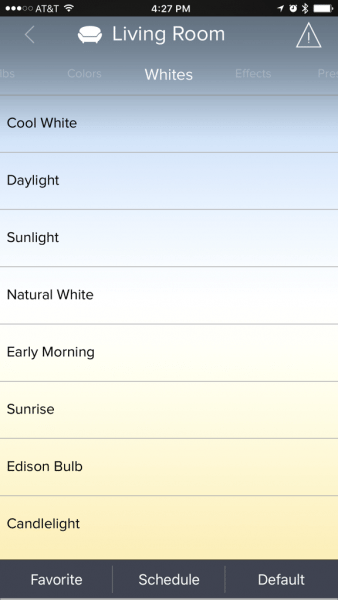 You can choose various types of white colors as well, in case you want a cool white for concentrating, or candlelight for something a bit more romantic or soothing.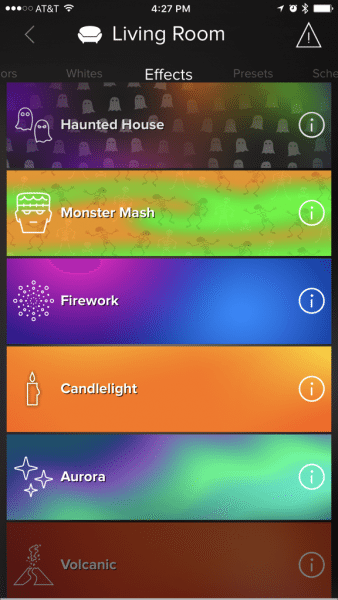 There are also some preset effects that you can use, which make the light alternate colors and appear really cool, which is fun for parties or gatherings at your place.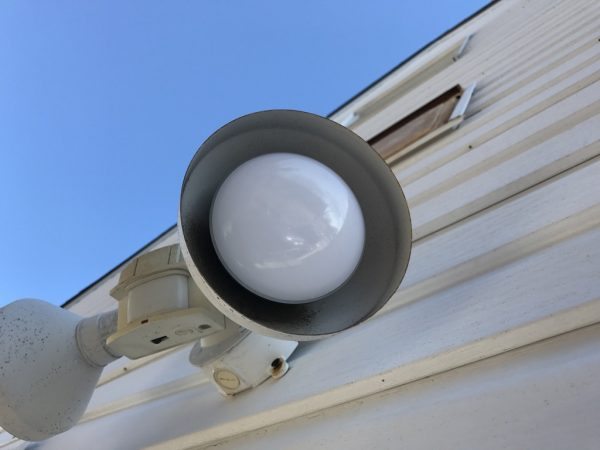 Here's the outside floodlight LED bulb, which worked great on a schedule for night.
What I like best about the Ilumi LED Smartbulbs is that nothing else is needed other than a Bluetooth device to connect them. There is no base or anything to connect to your local internet connection as it all works through a phone.  I really enjoyed using the bulbs daily, and plan to get another set for indoors to put around the house.
Source:  The sample for this review was provided by Ilumi. Please visit their site for more information and Amazon to order.