We use affiliate links. If you buy something through the links on this page, we may earn a commission at no cost to you. Learn more.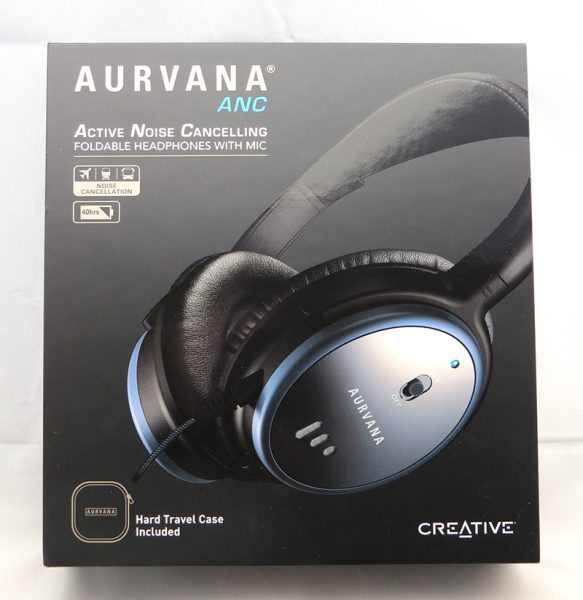 While I've tried out many types of headphones in my life, I never felt the need for noise canceling headphones. First, it was due to the battery, and second, I thought they were really pricey. When I heard about the Creative Aurvana ANC headphones, I had to give them a try. Not only were they priced reasonably (in my opinion), but they boast a 40-hour battery life.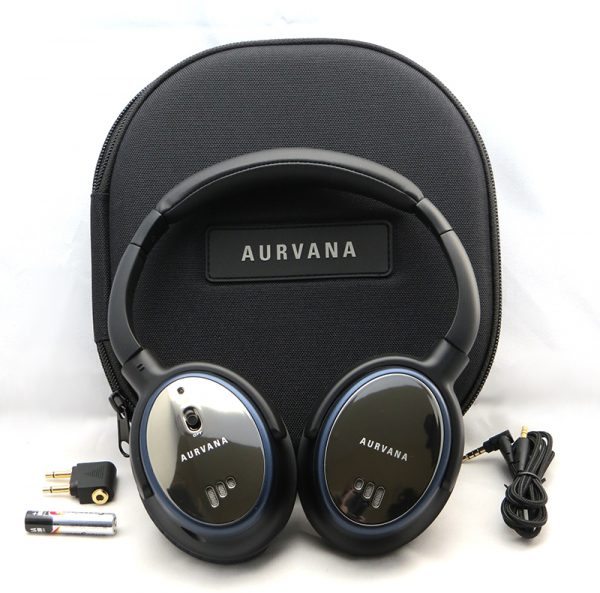 In the box, you'll find the Creative Aurvana headphones, a hard carrying case, a removable 3.5 mm cable, airplane adapter, a single AAA battery and the instruction manual. Using a AAA battery was an interesting choice, rather than having a rechargeable battery, but that's how you get such a good battery life. I can always use rechargeable AAA batteries, and always have a spare for when the battery runs low. I actually like that idea.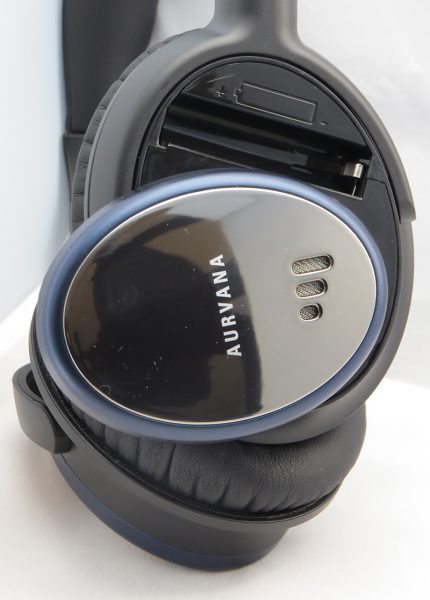 The headphones themselves are pretty self-explanatory. There's an on/off switch for the noise canceling mode, but otherwise they just act like a regular pair of headphones. The battery compartment is accessible by the right earpiece and is very easy to access. I popped in the included battery, plugged the cord in, and was ready to go.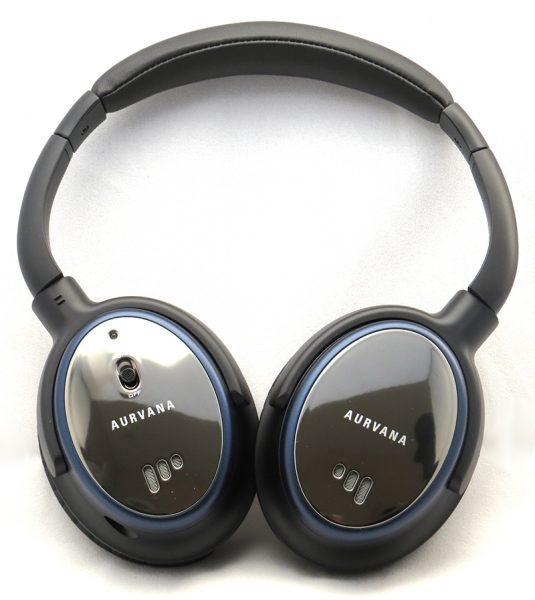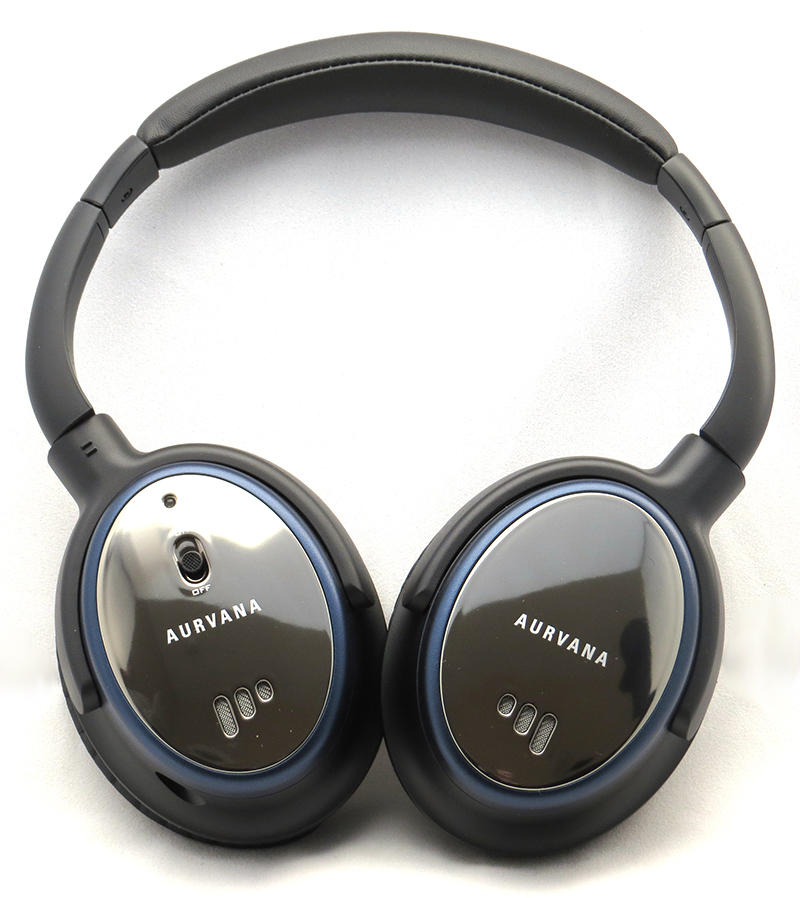 I tested out the audio quality using my standard: Pop songs, rock songs, and a smattering of instrumental. I felt the quality was average all around. None of the audio frequencies were particularly bad, nor particularly good. So, while an audiophile might not enjoy these as much, someone who just wants to listen to music to pass the time on the bus or airplane may find them adequate.
The reason I bring up a bus or airplane is of course because they are noise canceling. Since this was my first pair of noise canceling headphones, I didn't have a benchmark to go by. What I used to test them out was listening to music in the computer room (my husband's computer is quite loud with its fans humming) and the car going down the highway, to mimic a bus.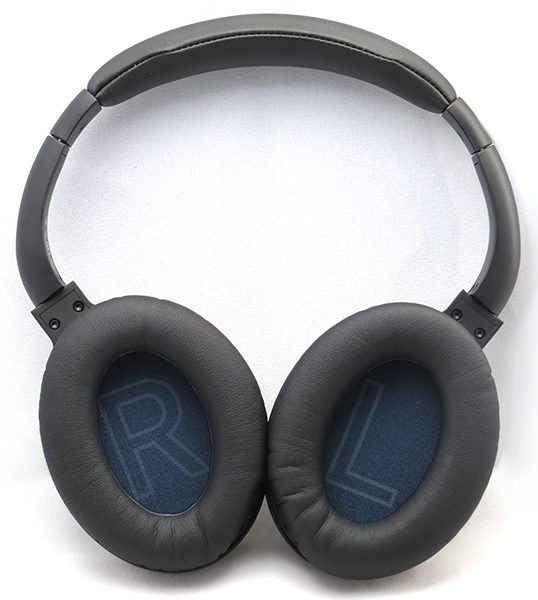 In the computer room, I was able to hear a tiny bit of buzzing in the background, but it diminished the ambient noise in the room pretty well. The sound quality of the music was a bit better with the noise canceling on as well. Driving down the road, I noticed the sound of the road completely vanish, without any music playing. When playing music as well, it drowned out the sound of my husband talking, music playing in the background, and on the road. I was thoroughly impressed with how well they did! I can see these doing well to cancel out the sound of a jet engine, though I was unable to test that part.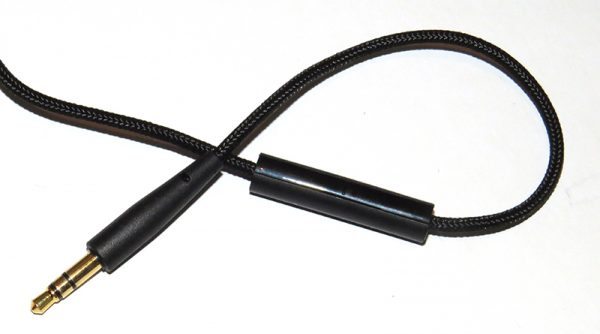 A control switch for music and answering phone calls is built into the cord, along with the microphone. The call quality, according to my husband, sounded just like using the phone microphone, and the music controls were not hard to use once you knew what to do. One press of the button will play your music or answer/hang up a call, two presses will skip the music forward a track, three presses will skip back a track, and pressing and holding the button for 2 seconds brought up Siri.
The last idea to test these headphones came from my roommates. They had seen a game on YouTube where you wear noise canceling headphones with music going, and someone says a phrase to you and you have to read their lips, saying your guesses out loud. So, we tried this out, and the headphones worked surprisingly well. If the song had a low point, you could potentially hear the person, but overall, these headphones worked great for this.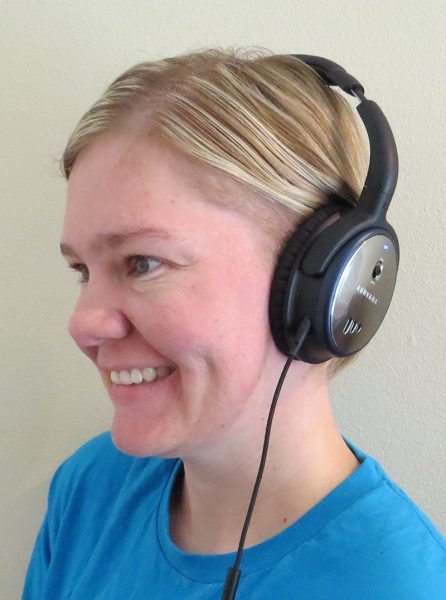 I was able to keep the headphones on for a while without any discomfort, and my roommate said they were comfortable and looked nice as well. My husband, who has a large head, was able to fit into these comfortably. The battery life is listed at 40 hours, and of course, that depends on the quality of the battery you use. Even so, I have yet to replace the battery after trying them out for a month. There isn't a way to check the charge level of the battery, so you will have to wait until the indicator light above the on/off switch starts to blink to let you know it is near time to replace the battery.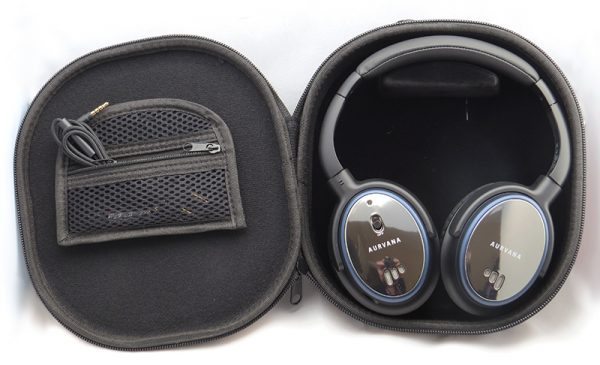 I did notice some static when using these headphones with the iPhone 6S Plus and 7 Plus, however, on my computer, I did not hear any static at all. The static was unable to be heard with music going, but without music, it was enough to be slightly annoying.
Since trying them out for a month, I waffled back and forth between liking them or thinking them pretty average. Once I finally gave up on taking the train and tried them in the car, I thought they were a pretty good pair of headphones. If you use an iPhone and want them for silence, then you might get annoyed with the static that pops in now and then, but if you use them for music, they have decent sound, and are not a bad price compared to other brands out there. Would I outright recommend buying a pair at this moment? Probably not, but I would say to add the Creative Aurvana noise canceling headphones into your research to see if they are right for you.
Source: The sample for this review was provided by Creative. Please visit their website for more information and Amazon to check prices and order.
Product Information
Price:
$129.99 MSRP
Manufacturer:
Creative
Pros:

Comfortable to wear
Decent price
Works well to cancel out road noise

Cons:

Static is noticeable without music