We use affiliate links. If you buy something through the links on this page, we may earn a commission at no cost to you. Learn more.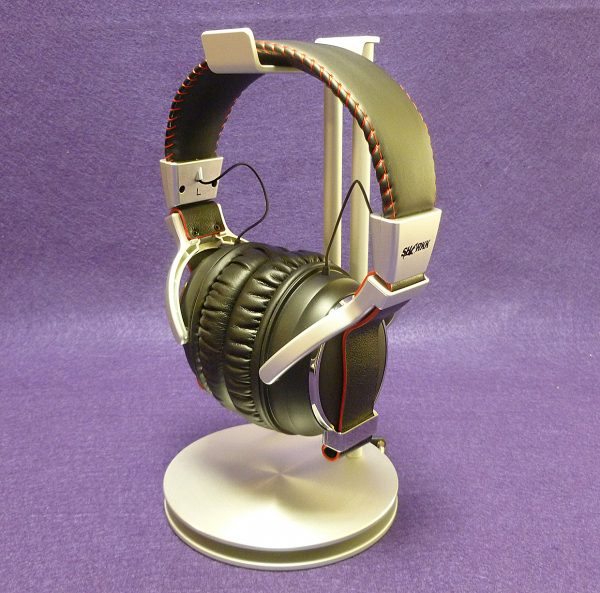 In the world of headphones, there are a few different technologies that are used to reproduce music. By far, the most common are dynamic speaker headphones—basically a miniature speaker sitting right next to your ear. Then there's planer-magnetic headphones which are (usually) far more accurate than dynamic speakers minus the bass kick (again, usually). Finally, there's electrostatic which many claim is the best and most accurate of all the headphones. This technology is difficult to drive, meaning it takes a powerful (as in expensive) amp to achieve decent sound and volume. Plus the headphones themselves range from expensive to crazy expensive—thousands of dollars—which explains why they are rare. Sharrk is a newcomer to the headphone market and currently seeking funding on Indiegogo. They've managed to garner a lot of attention with what they claim is the world's first affordable electrostatic headphone—the Bravo.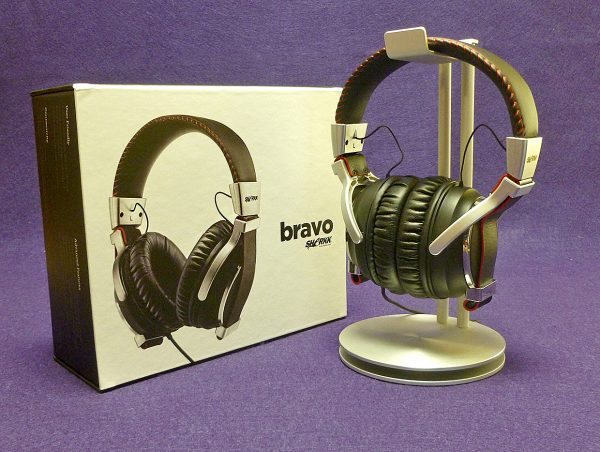 First off, let's get this point out of the way. The Sharkk Bravo headphones are a hybrid electrostatic design. They have an additional dynamic speaker that helps supply needed bass to the sound.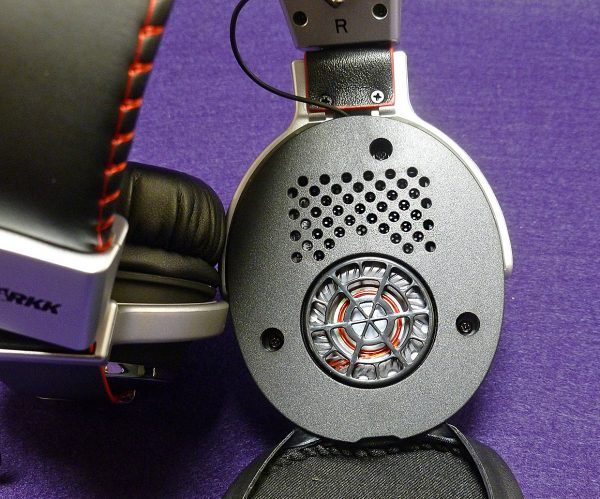 Here's some techie info from Sharkk: The Bravo headphones come with what is called "Electrostatz technology", an ultra-thin film sandwiched between two metal plates. To achieve this, Sharkk successfully developed the Electrets-electrostatic Flexible Loudspeakers (EFLs) to be driven by an electric field without an external DC bias. Unlike the traditional Electrostatic headphone, Sharkk utilized the innovative design of using nano-mesoporous electrets to substitute the conventional ESLs' diaphragm, breaking through the external DC bias constraint of ESLs." Got that?
Sharkk's explanation simply means that electrostatic technology can now be used in headphones that don't require a separate amp and can be plugged directly into a smartphone. The result is a frequency response of 6 Hz – 45 kHz. That is some serious range and well beyond most human's hearing ability (like mine). So what does this get you? It's supposed to let you hear music in its entirety—from the softest part to the loudest crescendo. However, it's not that simple.
There are almost countless steps involved in making and reproducing music: Microphones, engineering, mixing, mastering, and format (album, CD or digital). Then there's the quality of the record, turntable and needle for analog and the different resolutions for digital. And that's just only some of the steps. Any headphone is only one part of this audio chain.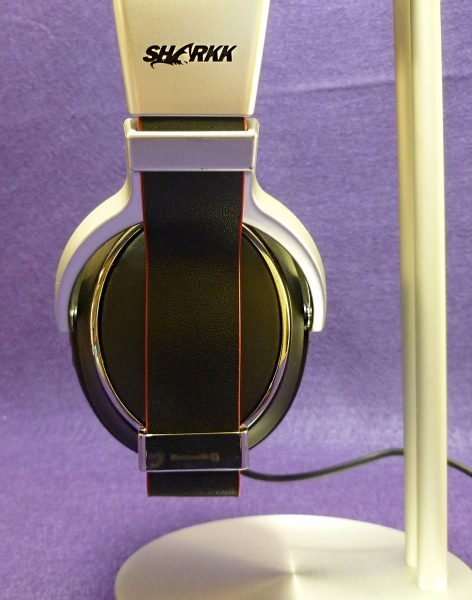 Currently, the Sharkk Bravo headphones are an Indiegogo project that exceeded their goal in just a few days. When the campaign is over, the Bravo headphones will sell for $249. That may seem like a large price for some, but when you factor in the electrostatic tech, it's downright cheap, yet they certainly don't sound cheap. I'll get to that later.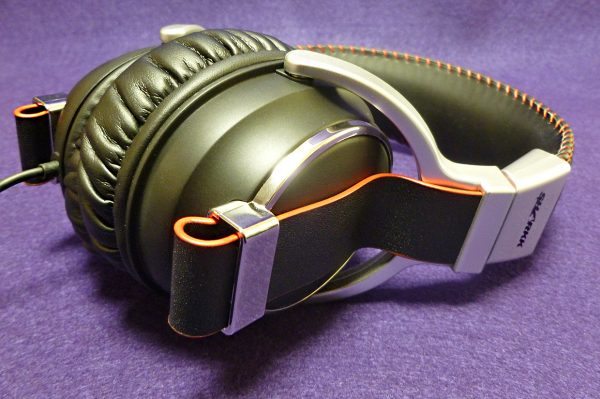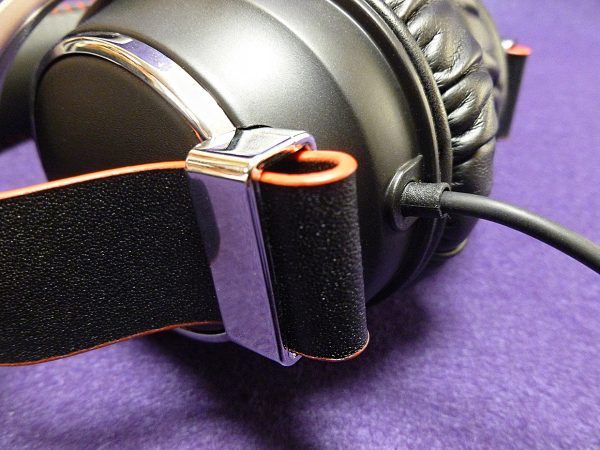 Let's look at the headphone itself. The design is a mixed bag. The headphones are black with chrome and brushed silver accents and vinyl with red stitching and edging. There's a strap that holds the ear cup to the headband. It's a strange-looking design choice that looks a bit cheesy. Also, almost everything is either plastic or vinyl. There is no leather and the only metal I could see is the headband frame under the padding. They tend to audibly squeak when wearing anytime the head is moved. I attribute this to the vinyl ear cups. Protein or real leather would not be so noisy.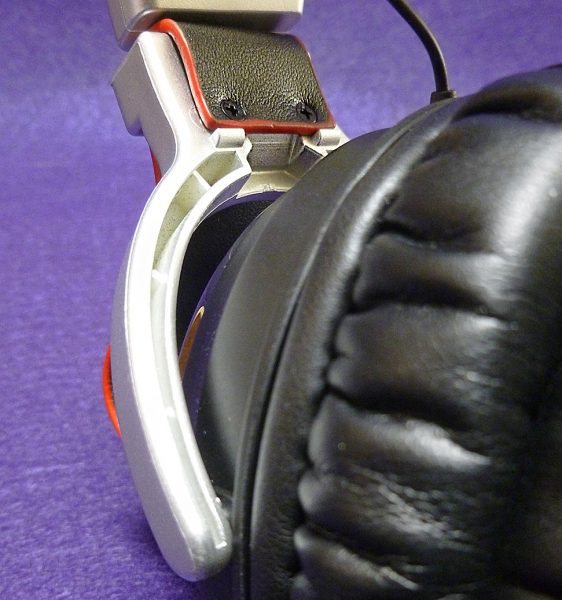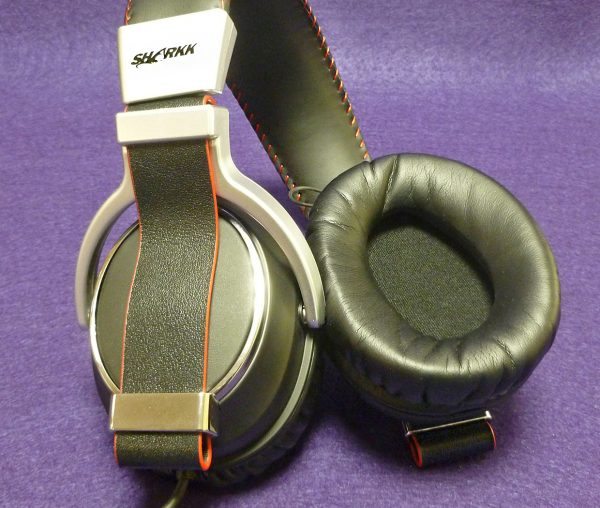 Maybe the Bravo headphones are sturdy, but they don't look or feel it. They're flexible to the point of feeling like they can easily break. I didn't test thais since I have only one pair. At first, I thought they were a pre-production model, but I was told that my review pair is the final version. However, they are extremely comfortable and can be worn for hours with no discomfort.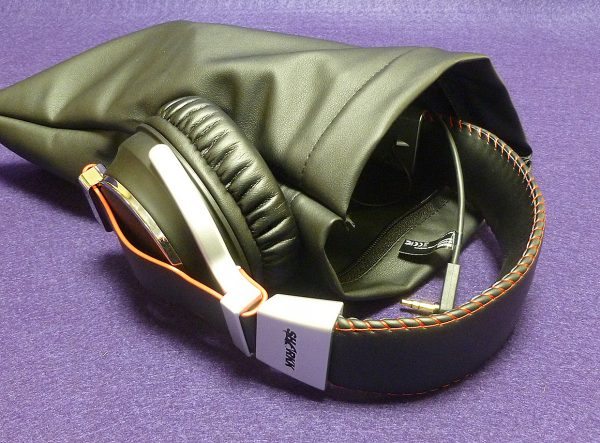 The Bravo headphones come with a soft, vinyl pouch that zips at the top. While it helps keep out dust and dirt, the pouch is a bit small making the fit tighter than it should be. Plus, the phones don't fold, so the pouch becomes bulky. There is no mic option and the cord is not removable.
With my misgivings based on how the Bravo headphones felt, I expected the audio to be disappointing. I'm happy to say it wasn't. In fact, they sounded like a headphones that cost more. Even with all the complicated technology, everything works well—quite well.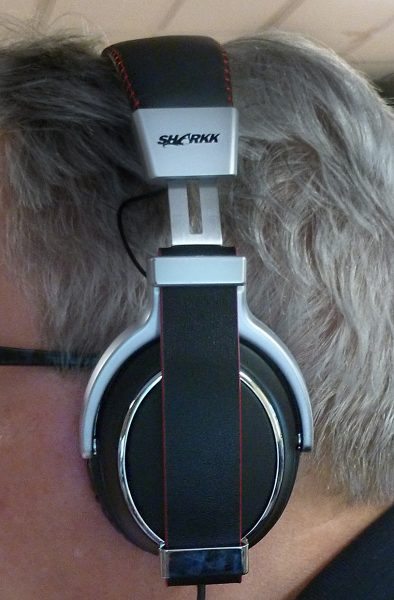 Let's first talk about how musical they sound. What impresses me is that the Bravo headphones make listening fun. I've heard headphones that sound very good, but lack that intangible something that makes them a joy to use, leaving you with a less than exhilarating experience. Music should always be exhilarating! The Bravos let that feeling come through loud and clear.
If you're going to brag about a new speaker technology, be prepared to be tested. I began with high resolution files to see what detail the bravo headphones could extract. "Rejoice In The Lord Always" from he album, "Dr. Chesky Presents You're Surrounded" is a binaural recording that places you in the middle of the choir. What's cool about this recording is that not only can you hear each and every voice, I detected the faint sound of squeaking chairs. Now, that's detail.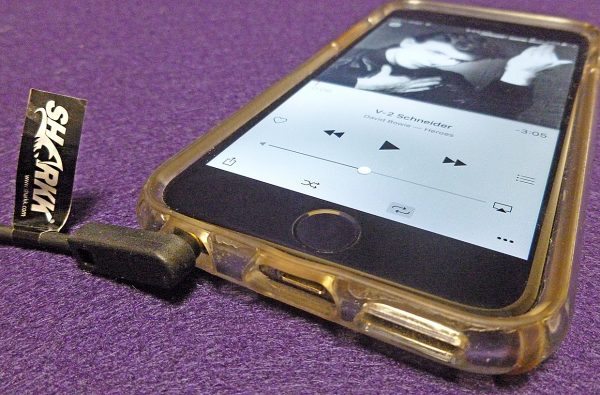 David Bowie's "Station to Station" from the album of the same name is not an audiophile gem by any measure, but it builds up tension until it breaks loose into an all-out rocker. The drumming is hard and the impact can be felt as well as heard—at loud volume, of course. And even this loud, there's no distortion from the Bravo headphones to ruin the experience.
Chrysta Bell's "This Train" is so bass heavy that it feels and sounds claustrophobic. The Bravo headphones do nothing to ease the aural boominess, but they also do not distort and that's rare with this song. I can actually sit through it without ripping the headphones off my head.
The Stan Getz / Joao Gilberto jazz classic "The Girl From Ipanema" is an intimate song sung in both Portuguese and English. This is a great song even if you don't like jazz. You almost sweat to the lazy samba beat as Getz's sax playing recalls hot, humid nights. The Bravo headphones allow this atmosphere to take over while keeping the clarity of the song's expert production.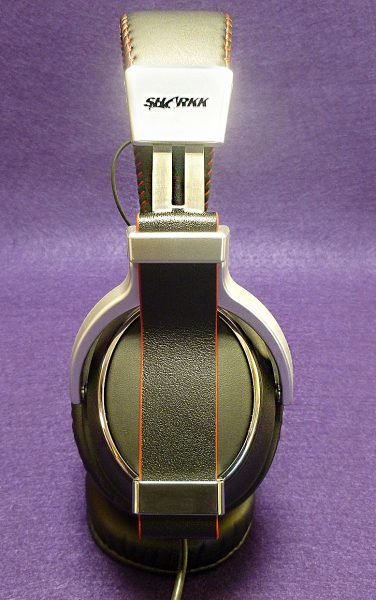 Sharkk has almost hit a home run with the Bravo headphones. They sound great, are wonderfully comfortable and manage to expertly utilize new technology resulting in a fun, musical experience. Unfortunately, they're marred by components that make it look like they cut corners. If Shark can upgrade the manufacturing to match the audio, they could deliver one of the best headphones for the price in a saturated headphone market.
Source: The sample for this review was provided by Sharkk. Please visit their site for more information and Indiegogo to pre-order.