We use affiliate links. If you buy something through the links on this page, we may earn a commission at no cost to you. Learn more.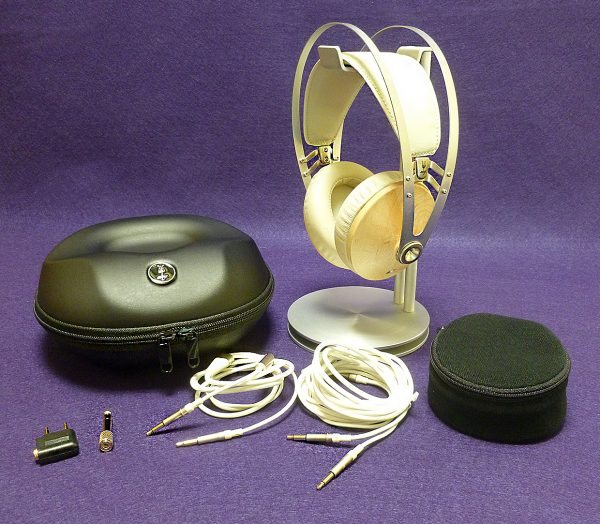 In 2013, I reviewed the Meze 73 Classics headphones. I liked the sound and the use of wood for the ear cups. It helped project a warm and friendly audio quality that was easy to listen to for hours. All this holds true for the new 99 Classics headphone. Meze has trimmed their entire headphone line down to this one model and I can see the wisdom. They're not cheap at over $300, but the Classics 99 headphones are better than the 73 Classics. By the way, don't ask what the numbers used with the Classics title mean—I have no idea.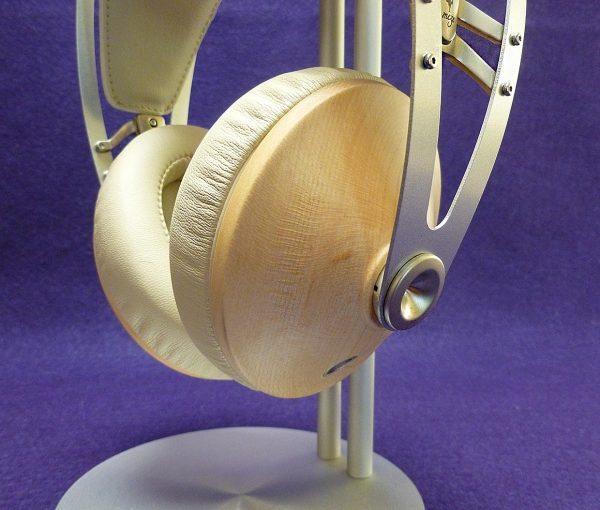 With the 99 Classics, Meze has continued their love for wood by offering three different designs using two kinds of wood—walnut and maple. I'm reviewing the Maple/Silver for one reason only; I like the way they look and they will photograph nicely. I have no idea if the walnut 99 Classics sound noticeably different than the maple version—and I don't care. Heck, I don't care that much that the ear cups are wood beyond the fact that they look so cool. I've heard so many good to great headphones that contain no wood that I'm not convinced wood matters all that much. Otherwise, all headphones would be made of wood. Don't misunderstand me, the Meze 99 Classics sound great—wood or no. More on that later in the review.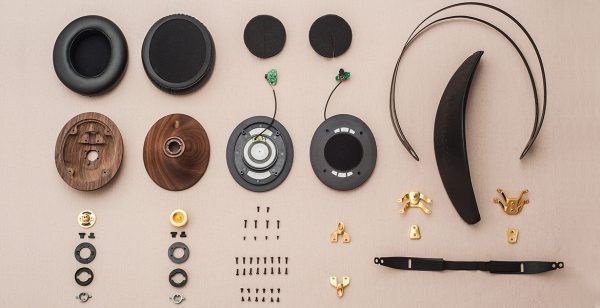 As much as I liked the older 73 Classics headphones, the solid construction didn't look all that solid. There was a large amount of plastic along with the wood that gave them a cheaper than they cost appearance. The 99 Classics don't suffer from that misconception. They look as solid as they are made. All you have to do is visit the Meze website and they show each and every part that goes into the construction of the 99 Classics. There is no "secret sauce" or any mystery about their methods. Not only that, should any part on these headphones malfunction or break it's replaceable. Granted, repairing headphones isn't meant for the faint of heart, but they can be repaired! No glue is used—only nuts and bolts.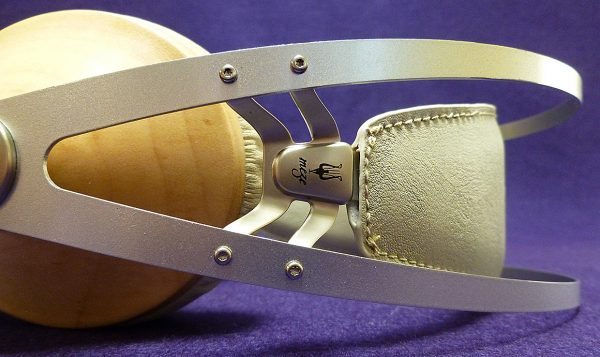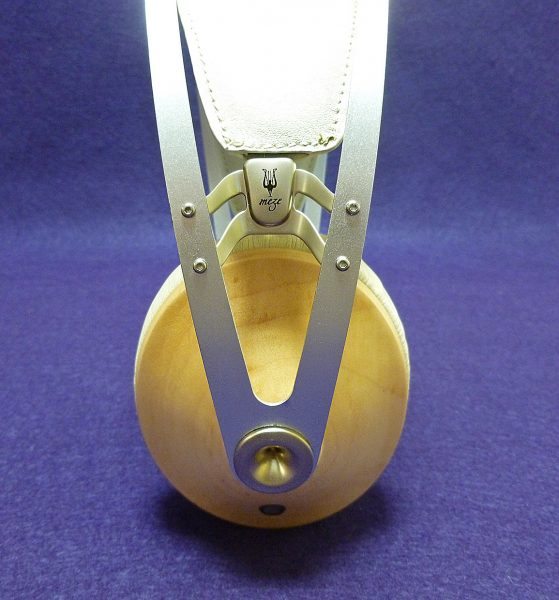 There is also no visible plastic. All you see is wood, metal and protein leather for the headband and memory foam ear pads. Fitting adjustment isn't the usual click and slide movement. The headband has an elastic component that self-adjusts to any head size. It's also quite comfortable for hours of wearing. The ear pads are an over-ear design that can get warm, so outdoor use is not advisable in hotter climes like Florida (where I live). It would be interesting if Meze decided to do an on-ear version. Also, the 99 Classics don't fold or collapse, so using them for commuting can be problematical. Plus commuting with $300+ headphones might not be the best use of your hard-earned money. Meze makes less expensive earphones for that purpose. The 99 Classics do block out a lot of background noise. No, they are not noise canceling, but they seal well so you can listen in relative quiet without bothering the person next to you.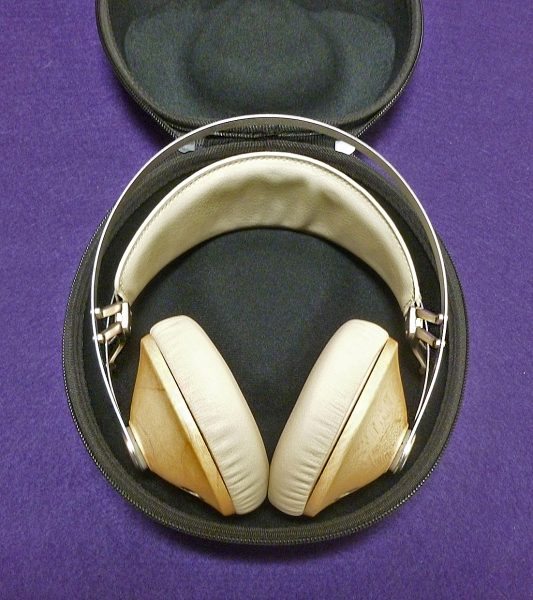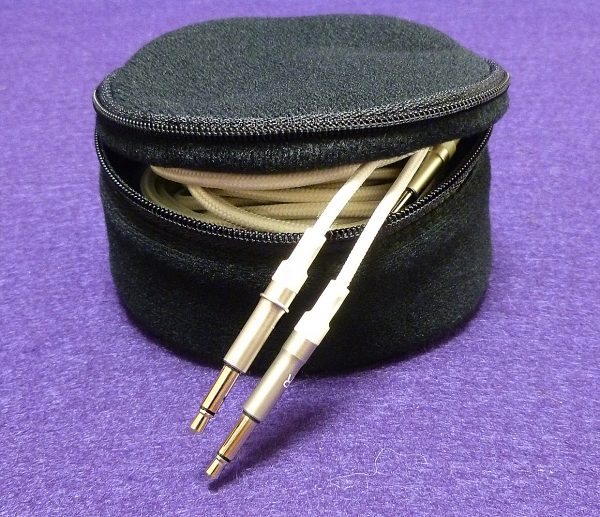 Included with the 99 Classics is a hard case custom-formed to the headphones shape. Also included are two sets of wires—one with smartphone controls, and a much longer one for home use without smartphone controls. The cable splits into a "Y" at about chest level with single plugs going to each ear cup. The cable plugs are appropriately marked L and R, although I had trouble seeing the markings. There's a circular, mini-pouch that holds the cords. It's a nice touch and helps keeps them clean when not in use, especially the lighter-colored cords that come with the Maple/Silver version.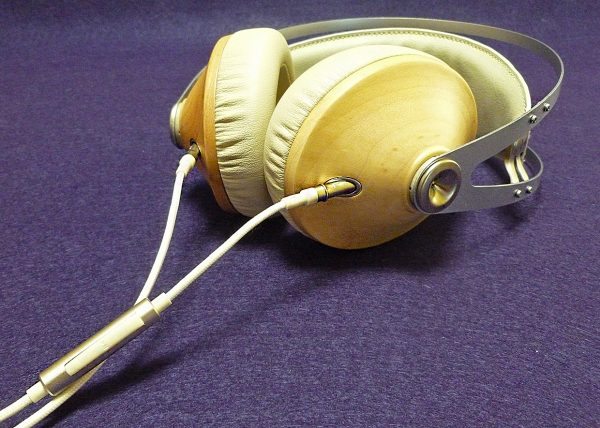 As I said earlier, I'm not convinced the wood used in construction matters all that much. What I am convinced about is that the wood looks fantastic and gives the headphones an appearance of being worth what they cost—more so than the older 73 Classic headphones. That said, the audio components used are first rate, giving the 99 Classics an accurate, but inviting sound. There is no harshness to the audio, as can sometimes happen with highly accurate headphones, which these aren't—a good thing in this case.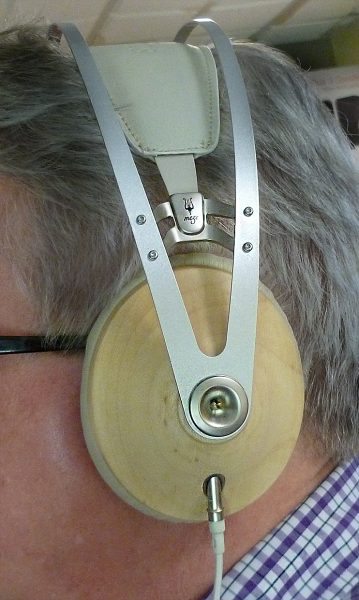 I sampled the remastered (and high resolution) classic, "Smoke on the Water" by Deep Purple. While this pioneer heavy-metal song has never been an audiophile gem, the 99 Classics provide enough detail and power in this remastered version to let me hear subtleties I've missed before. The bottom-end power in the bass paired with the church-sounding organ highlights the song's multiple clean and distinct frequencies. It's retro without sounding dated.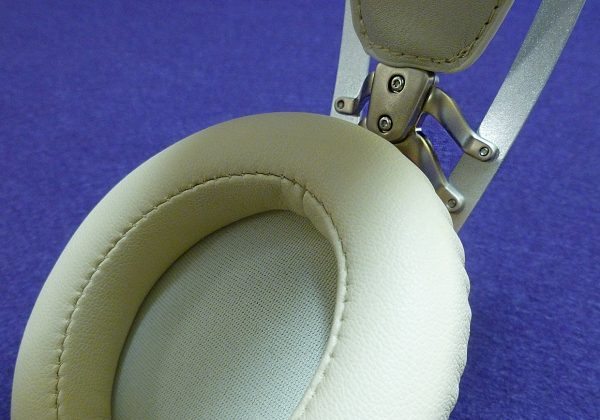 The seductive intro vocals in Jane Siberry's song, "Temple" will give you goosebumps. You can almost feel her breath as she sounds like she's whispering right into your ear before the song breaks into a driving world beat. Brian Eno's production adds just enough sonic interest that the 99 Classics are able to clearly exhibit, making this song more than the dance song it's intended to be.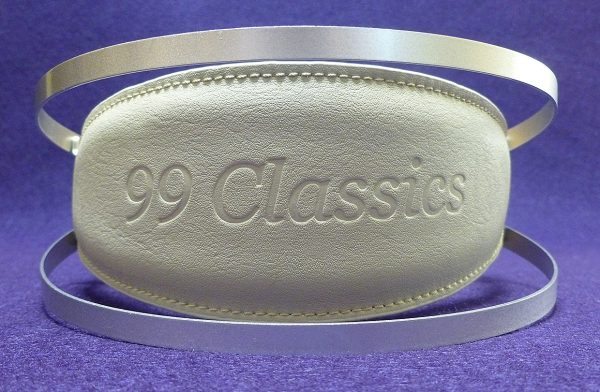 The late Israel Kamakawiwo'ole's "Somewhere Over The Rainbow/Wonderful World" manages to make the under-appreciated ukulele sound positively unique and amazing. His breathy vocals add just the right touch of melancholy to this optimistic standard. The 99 Classics's ability to make songs sound warm and inviting is even more evident here. There's no hint of harshness or aural fatigue.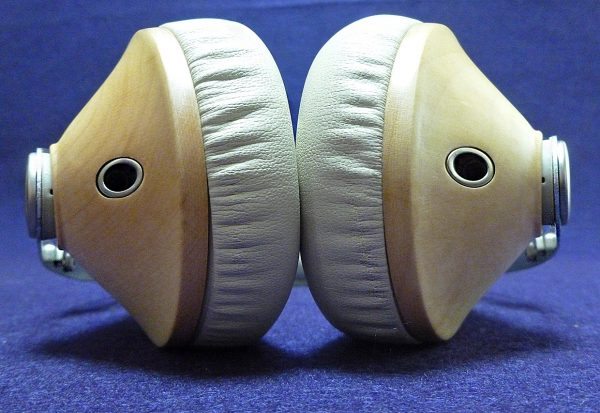 Anyone who has been married for a while will appreciate the humor (and truth) in John Prine and Iris DeMent's "In Spite of Ourselves." This love song to long-term commitment rings true with an up-close and personal sound that pushes the vocals to the front of the recording. The 99 Classics make the song sound like Prine and DeMent are in the room and performing just for you.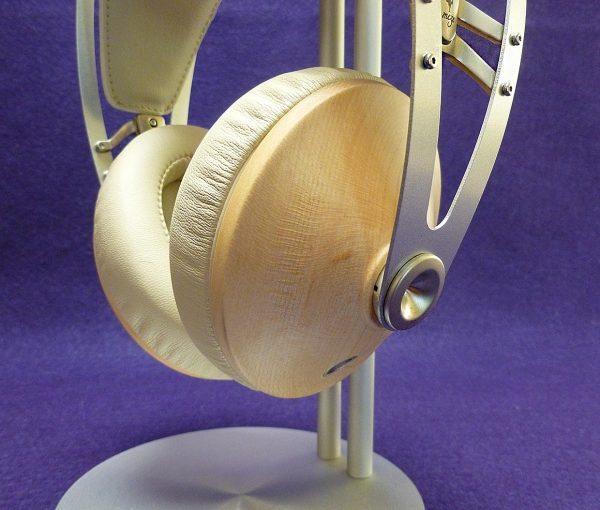 The Meze 99 Classic headphones are a treat for whatever music you may want to listen to. Due to their inability to fold, their high price and not being wireless, I can't recommend them for daily commuting, but if you are looking for a seriously good headphone that delivers music in an effortless and friendly way, the 99 Classics are as good as it gets in this price range and beyond. The Meze 99 Classics sell for $309.00 and are available now.
Source: The sample for this review was provided by Meze. Visit their site for more information.
Product Information
Price:
$309.00 US
Manufacturer:
Meze
Pros:

Very comfortable
Well made
Natural materials
Warm and friendly sound
Great design
Nice protective case

Cons:

Too expensive for commuting
Will not fold