We use affiliate links. If you buy something through the links on this page, we may earn a commission at no cost to you. Learn more.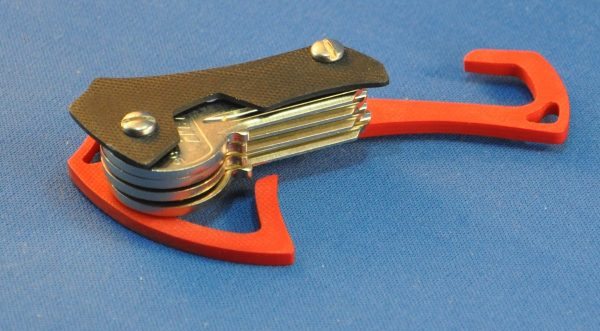 Kickstarter campaigns continue to come and go. I've only ever had one that did not get funded. I love being a part of the excitement as designers and makers go through the stages of learning and shipping. Recently, we were offered a carbon fiber multi-key holder called the KeyMik that is part of a Kickstarter campaign by Ronin Energetics that has just launched. It's only been going for 4 days as of this writing, and has more than doubled their goal – not too bad! Let's see how the product works.
Note: Photos may be tapped or clicked for a larger image.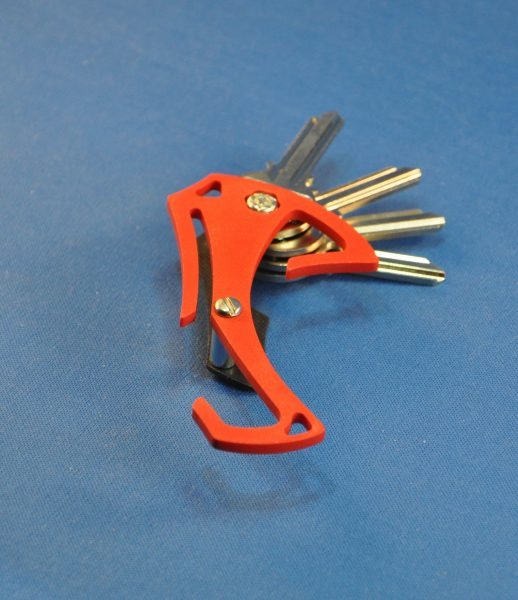 The device itself is a single piece of carbon fiber, with a pair of screw posts attaching a second, smaller piece of carbon fiber. To load your keys in, first remove the screw with the locknut. Next, loosen the screw with two screw heads, and rotate the smaller carbon fiber piece around so that you can thread the first screw through the holder and load it up with your keys. You'll want to intersperse the keys with teflon washers (included) to make things work more smoothly. Once loaded, rotate back into place, thread the post screw back through the main piece, and re-assemble. Your keys are now neatly held in an ergonomically shaped holder with two interesting additional features.
The other twists of this design that hold it apart from just a key holder are, first, that it has a clothes/pack clip for hanging your keys on your belt, belt loop, pack strap, or pocket. Do you lose your keys in your bag or pocket, tangled around headphone cables, lip balm and cash? Many folks have begun to use carabiners to hold their keys. This built-in clip is an easy way to have your keys clipped into place without having to worry about the 'biner. The second twist is that it has an integrated SmartPhone holder. Have you ever tried reading your phone while taking notes, or eating, or doing ANYthing with your hands?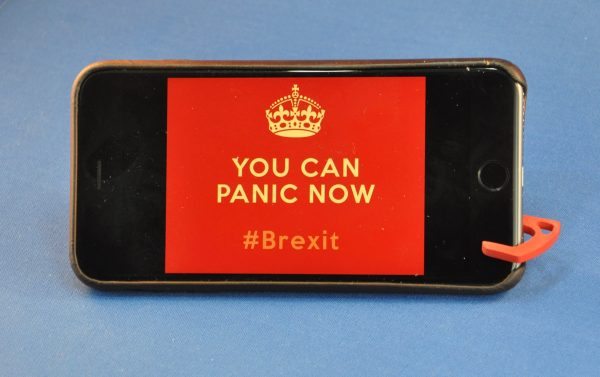 Yeah, having a stand to hold it upright would be great. I have several, littered about my office. The thing is, I rarely remember to toss one of them into a pack, and when I do, I spend five minutes rummaging around trying to find it! Having one on my keychain means I can always grab it in a moment and put it to use.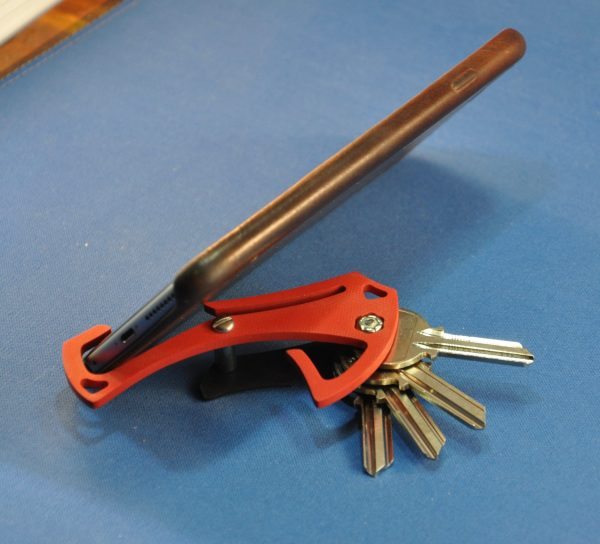 I was sent a sample a few weeks ago to test, and found the product to be exactly as it's advertised in their promo. It fits in your hand very ergonomically. The carbon fiber base is light and strong, and the lock nut inset into the base means the key-holding screw is not going to loosen over time like it does with more exposed designs.
So, after putting my keys on it and using it for a while, what's the verdict? I think your mileage will vary, based on how many keys you have of what shape, and what type case you have on your phone. One of the things that I found as soon as I took the KeyMik out of the package is that the edges are very sharp. This means it feels like I'm cutting into whatever webbing or pocket I'm hooking my keys to, and I can't use the phone stand without putting scratches on the leather of my phone case. I've not noticed any wear on my pockets yet, but it's far bulkier and pointier than my previous solution.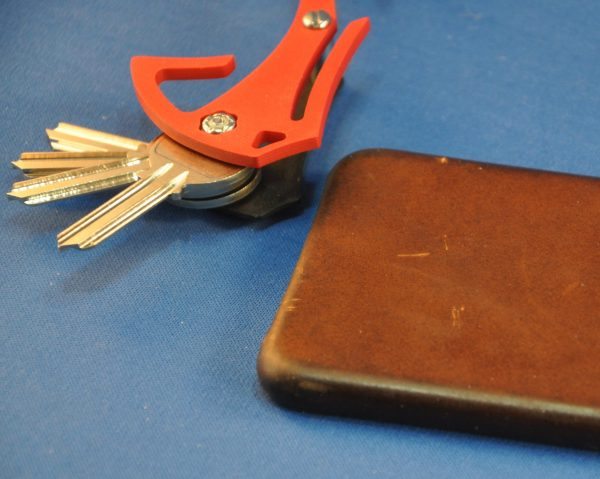 A second drawback for me is that I only have one "normal" key. It opens all the external doors on my home, and the only other keys I carry on a daily basis are for my bike lock and my car. Neither of these are normal metal blank keys. Five years ago, I had several keys for my office, various cabinets, a ten-year-old car and a house that had three different external keysets. This would have been a fantastic solution then. Now, with three keys, two of which are thick and don't fit well into the "blade" idea of the KeyMik, it's not that great of a solution.
Source: The sample for this review was provided by Ronin Energetics. Please visit their site for more info and Kickstarter if you want to pre-order one.
Product Information
Price:
$29 CAD still available, other rewards available
Manufacturer:
Ronin Energetics
Retailer:
Kickstarter
Requirements:
Pros:

Allows for orderly, easy access to keys
Smartphone holder
Built-in belt/pocket holder

Cons:

Edges are sharp
Doesn't work well with larger molded head keys.