We use affiliate links. If you buy something through the links on this page, we may earn a commission at no cost to you. Learn more.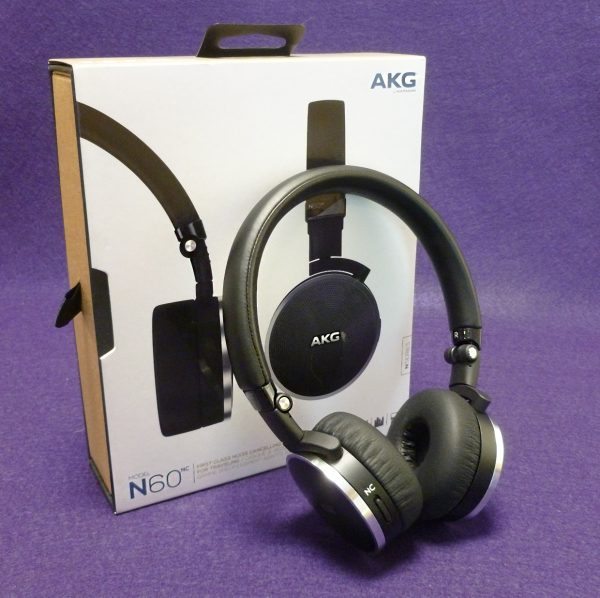 I've reviewed a few noise canceling headphones over the years and one constant in all those reviews is that noise canceling alters the sound of whatever music you're playing—and not in a good way. It seems to be the nature of the beast—if you want to block out distracting noise, be prepared to pay the price with diminished expectations. Granted, some headphones handle noise canceling much better than others, but you can always tell when noise canceling is activated, even when there are no aural distractions. Not anymore. AKG has taken care of that with the N60 NC headphones.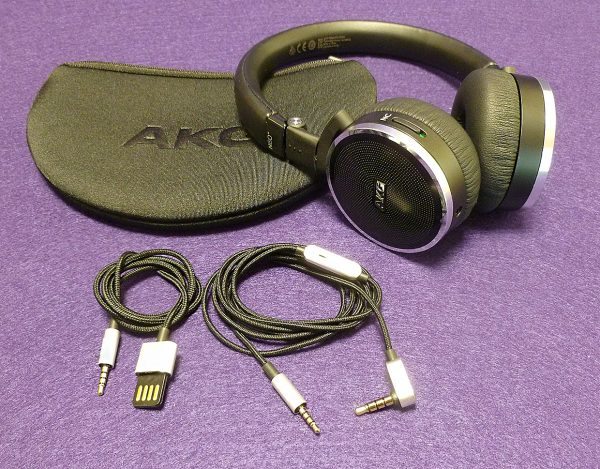 For those who don't know, AKG is a much respected brand of Austrian designed professional and consumer headphones, earphones, and microphones in many price ranges. They've been around since 1948, so they should know what they're doing. With the N60NC, they most certainly do.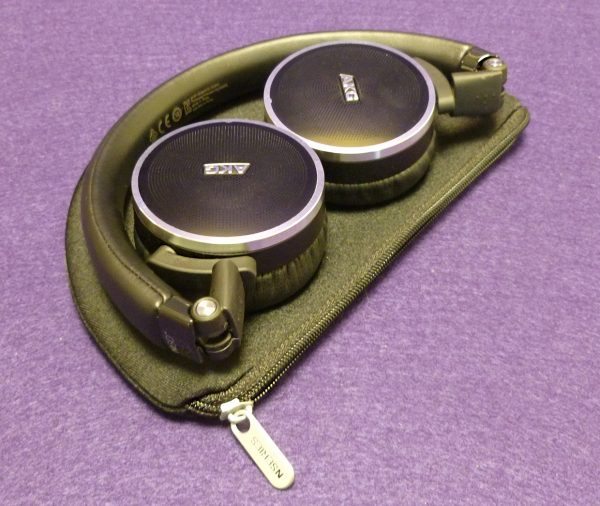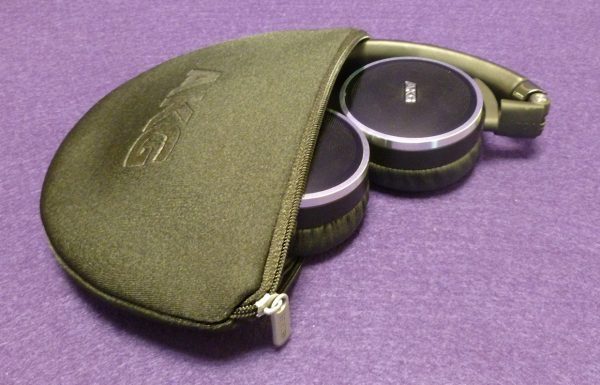 Generally, noise canceling headphones are used primarily for commuting/travel and noisy office environments. Therefore, portability is an important factor and the N60NC headphones are built for exactly that. They are on-ear, extremely light and collapsible. When folded, they fit snugly (if a bit too tight) into a soft custom pouch. I would have preferred a hard case, but at least the pouch protects the headphones from dust and dirt quite well. The ear cups swivel on what AKG calls a 3D axis. I call it confusing. I'm constantly having to play with them to fold up for storage. It should be a no-brainer.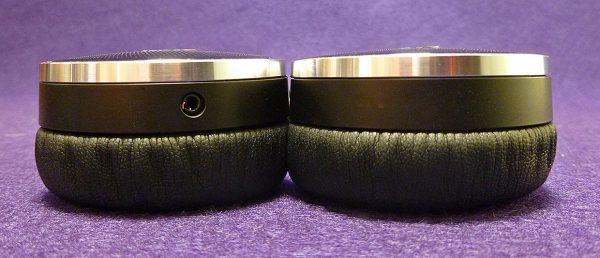 The N60NC headphones come with a charging cord for the built-in battery, an airline adapter and a cloth-covered mini plug cord with a single button for pause, fast forward and back functions along with a universal mic for phone calls. I dislike using headphones for calls because I can't hear myself through the headphone and it bugs me. Maybe you don't have an issue with that, but I do.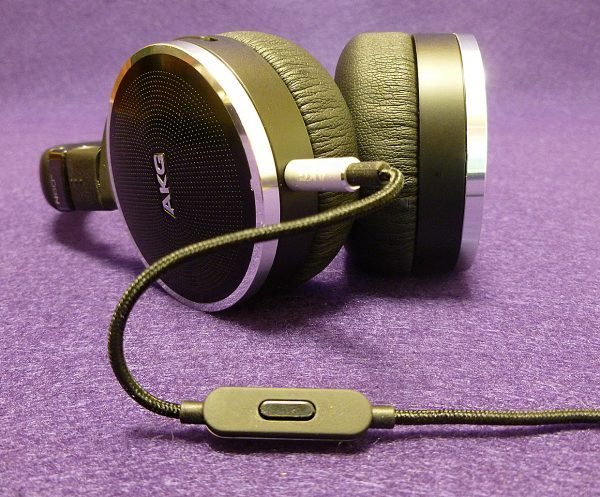 The USB charging cord uses the same port as the audio cord, so the N60NC headphones can't be used while charging. There is no plug adapter, but any USB smartphone adapter will work. The built-in battery is rated for an impressive 30 hours with noise canceling on, but can be used indefinitely in passive mode if the battery runs out of juice.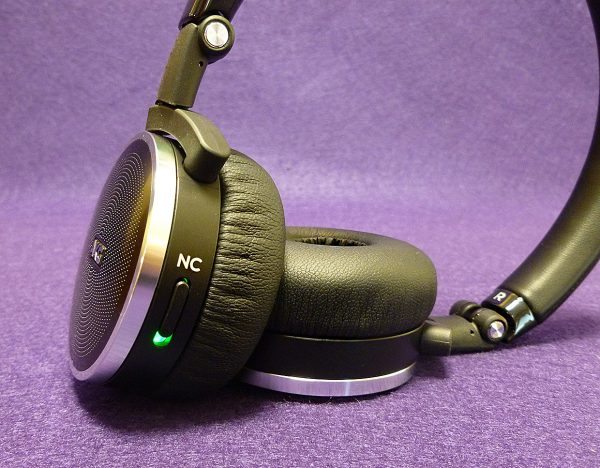 As I said before, the N60NC headphones are light weight. This makes them easy to use for traveling, but also helps for long-term comfort. I can use them for hours with minimal discomfort. The only comfort issue I have is that they clamp a bit too snugly for me because I wear glasses. This can be a common occurrence for glasses wearers with many headphones, not just the N60NC.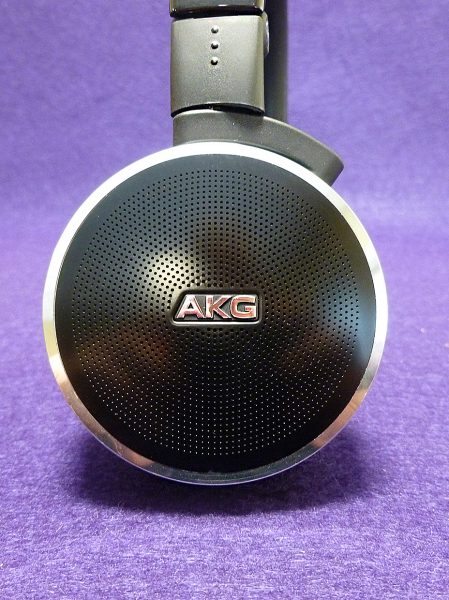 The aluminum framed ear cups feel and look richly made with their black finely drilled holes and shiny rims. The on-ear memory foam ear cups are soft and won't make your ears sweat like some over-ear cups can—especially in humid climates like Florida, where I live.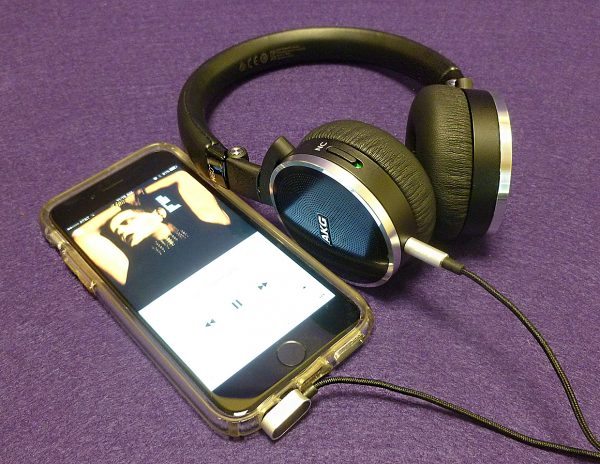 I'm not sure what technology AKG uses for its noise canceling, but it's excellent—some of the best I've heard, or maybe I should say haven't heard. In other words, it's audibly invisible, which is exactly the way it should be. I have no qualms about using the noise canceling function all the time and not just when it's necessary. It's that unobtrusive. I haven't felt that way with any other NC headphone I've reviewed no matter the cost.

So if the noise canceling doesn't noticeably affect audible quality, how do the N60NC headphones sound anyway? In a word—terrific. It doesn't seem to matter what I'm listening to, music sounds full and rich with a slight lean to a warm sound. This is audiophile-speak for really good speakers that have a touch more bass than some other headphones. While I prefer a totally neutral sound, this slight emphasis on bass (along with noise canceling) helps mask background noise better. It's impressive.
The song, "Drifting" by the goth-group Lycia is a dirge-like trip you can get lost in and not want to find your way back. It's not a happy song, but the N60NC headphones allow its quiet beauty to shine within the murkiness of the dream-pop guitar wash and world-weary vocals meshing together in a blend of beautiful melancholy. There's not a hint of bass boominess with these headphones.
The bright pop of Tom Petty's "American Girl" comes through slightly better and with more punch with noise canceling turned on then with it turned off. This may be backwards, but it's a welcome anomaly. The backing harmony vocals come across a tad too bright, but that's the recording and not the N60NC headphones. This tells me that these phones are more accurate sounding than I initially expected. When headphones are accurate, this can allow a song's (or recording's) mistakes to show. Hard to believe, but sometimes accuracy is not what you want. It's a double-edged sword.
The extreme bass in both the Brian Eno song, "So Clear" and The Knife's "Silent Shout" thumps with authority with no discernible distortion. When you have this much bass going on, distortion becomes horribly distracting. With the N60NC headphones, it's just not an issue. I can enjoy the songs without worrying when or where they will distort.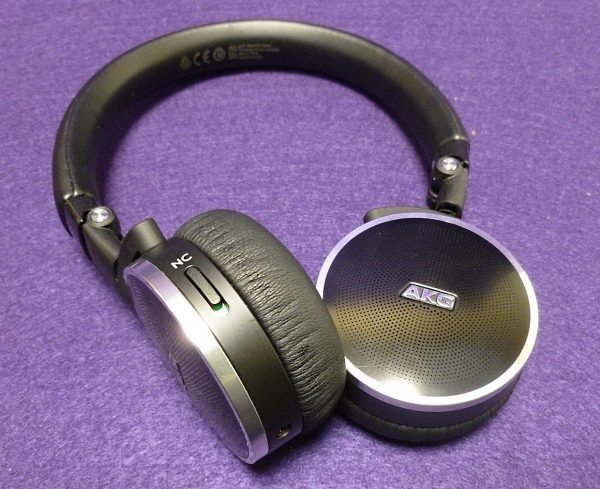 The AKG N60NC noise canceling headphones are a treat. They sound great, are extremely portable and their active noise canceling never gets in the way of enjoying music. I'm hard-pressed to find any real fault with them.
Source: The sample for this review was provided by AKG. Please visit www.akg.com for more information and Amazon to price check / order.