We use affiliate links. If you buy something through the links on this page, we may earn a commission at no cost to you. Learn more.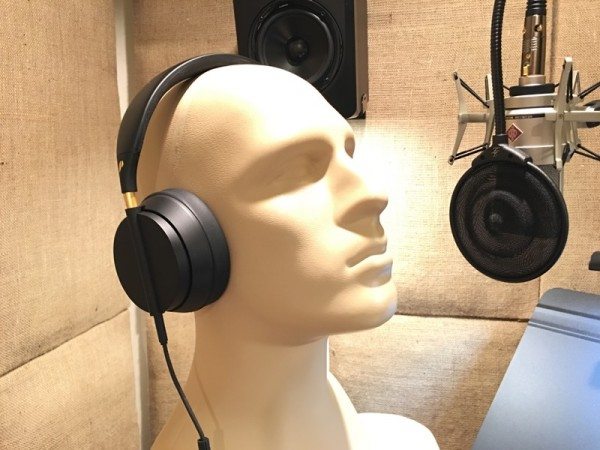 I generally avoid two things when it comes to headphones:  I steer clear of closed-ear models, as well as brands I've never heard of.  The Plugged Crown headphones are closed design, and Plugged doesn't exactly enjoy the name-brand recognition as Sennheiser, Sony, Bose, etc.  Still, there was something about the appearance I kind of liked, so I thought I'd try it.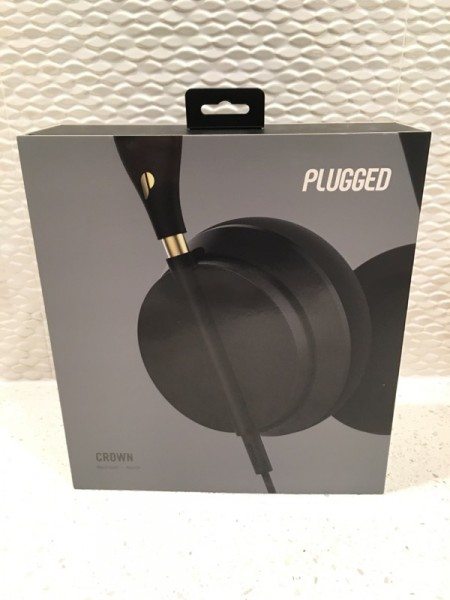 For starters, there aren't a lot of technical specifications:
40mm Driver System
Plush Ear Cushions
Sound Isolation
Scratch-Resistant Body
Tailored Soft-Case
Music + Call Controls*
*iOS & Android Cables Included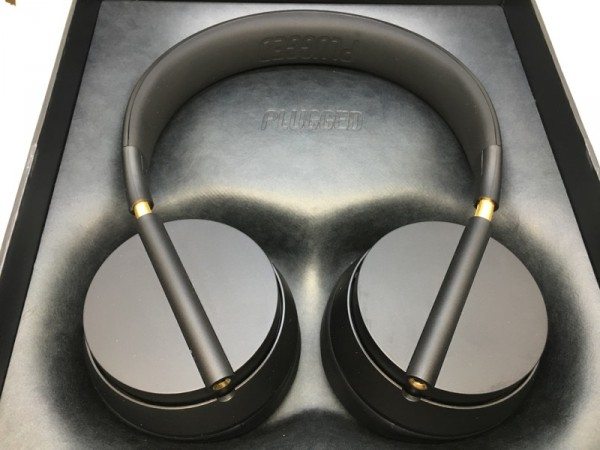 Open the box and you'll find the headphones resting in a tray of formed cardboard.
Under the tray is a simple, well-made zippered fabric bag.  It's lightly padded.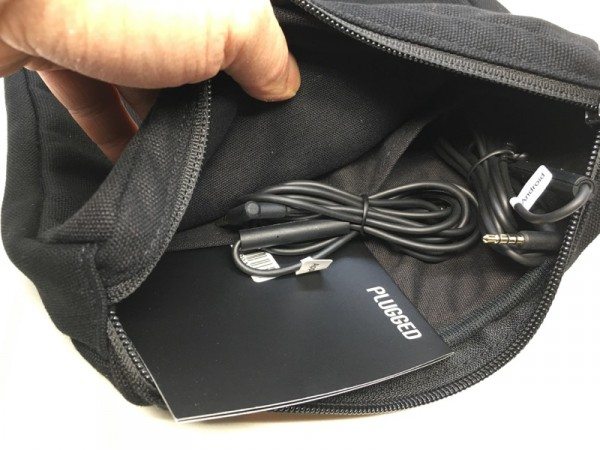 Open the bag and you'll find some documentation and two cables.  Note the dividing pockets inside the zippered bag.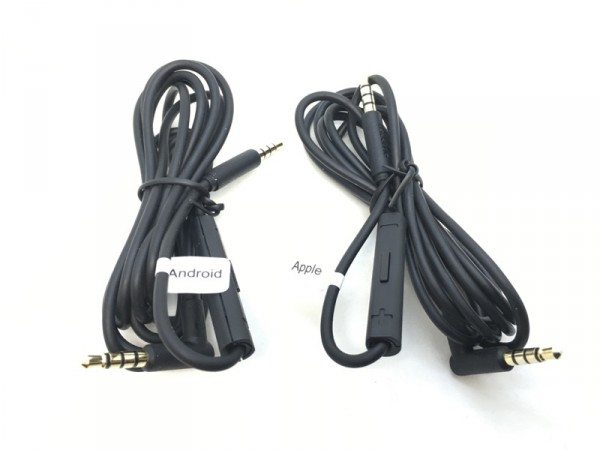 There are two cables:  One for Android devices (left) and one for Apple devices (right).  Each has volume and basic one-button play/pause controls.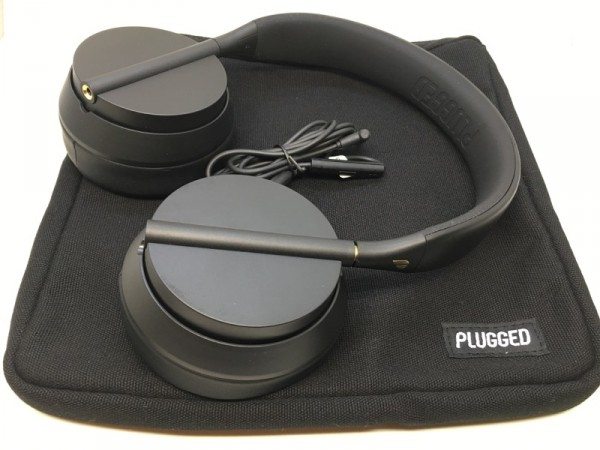 You'll notice the bag is about the size of the headphones with the cups folded inward.  The headphones don't fold up any smaller than this.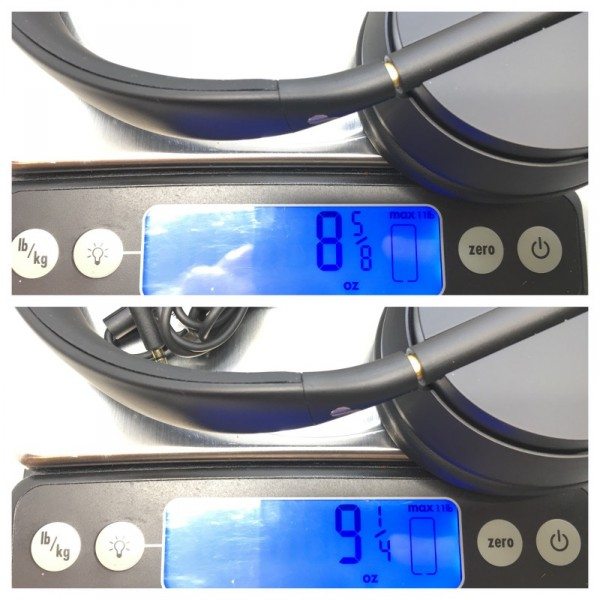 By themselves, the headphones weigh 8-5/8 oz.  With the cable, the weight goes just over 9 ounces total.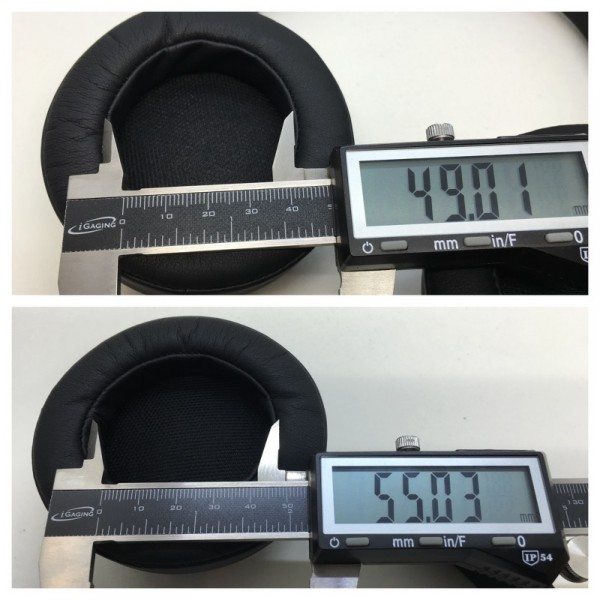 These ear cups are designed to fit AROUND your ears.  I measured about 49mm by 55mm inside diameters.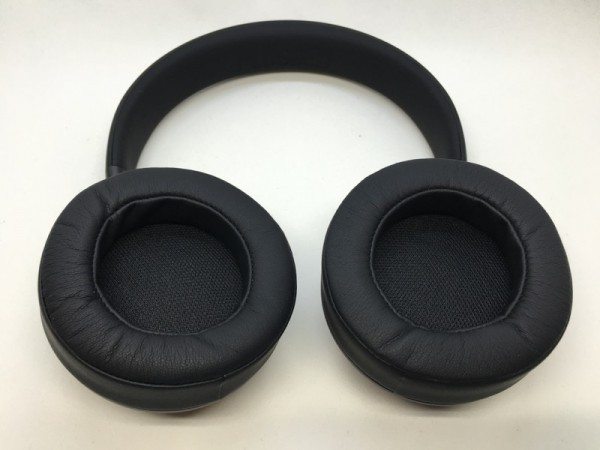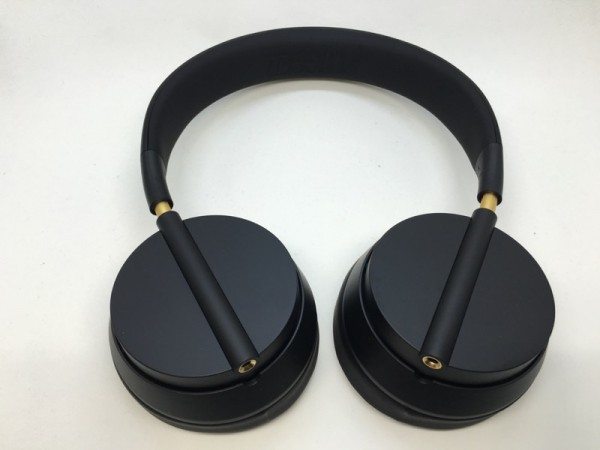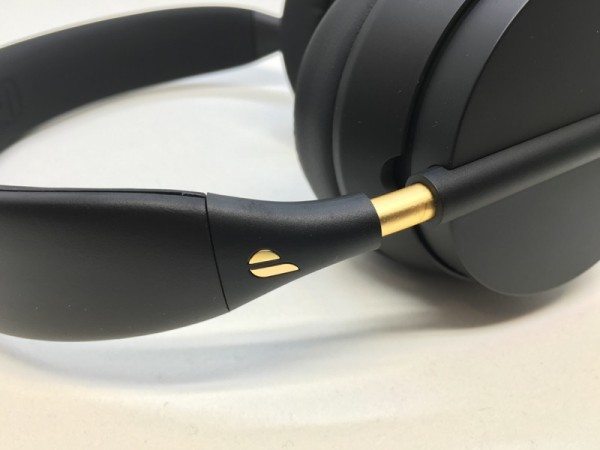 As mentioned before, the Plugged Crown headphones don't fold up beyond the cups rotating inward.  They're also all black, except for some gold highlights and the "P" logo.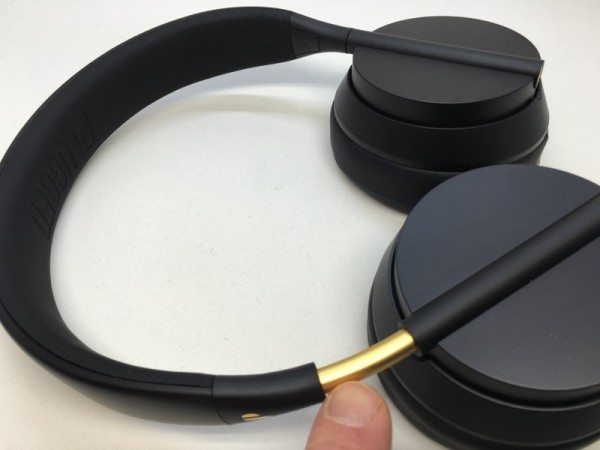 Here, I've pushed in one side as small as it'll go, and the other (see finger) as long as it'll get.  This is the range of headband size adjustment.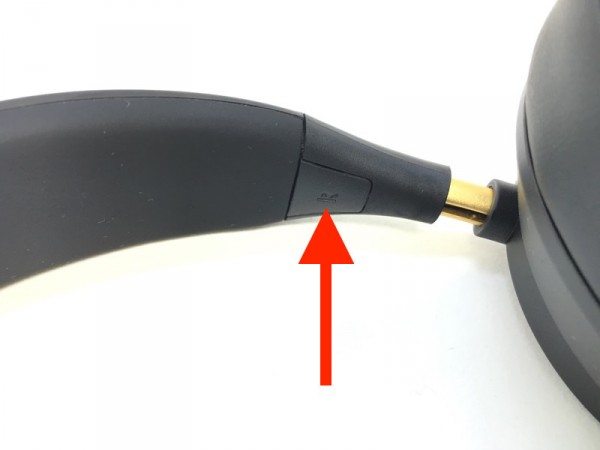 There aren't a lot of markings or branding at all.  Inside the headband you'll find the "R" for right side.  I kind of wish it was easier to see.  (The other side is marked "L").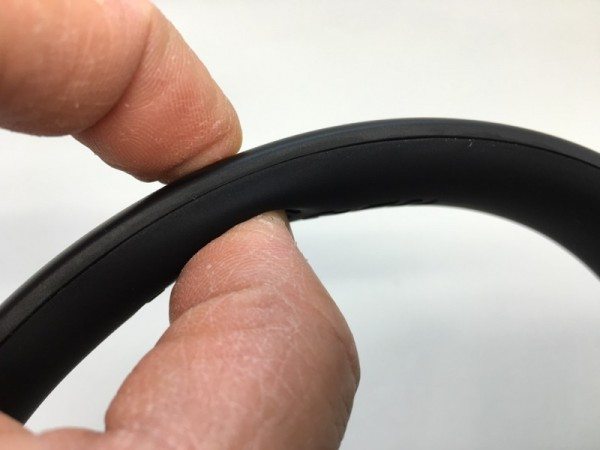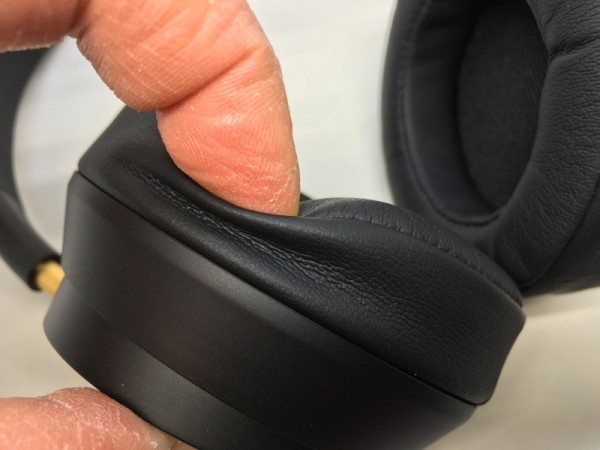 The headband is lightly cushioned, but the earpads themselves are very pillowy.  They feel nice to the touch.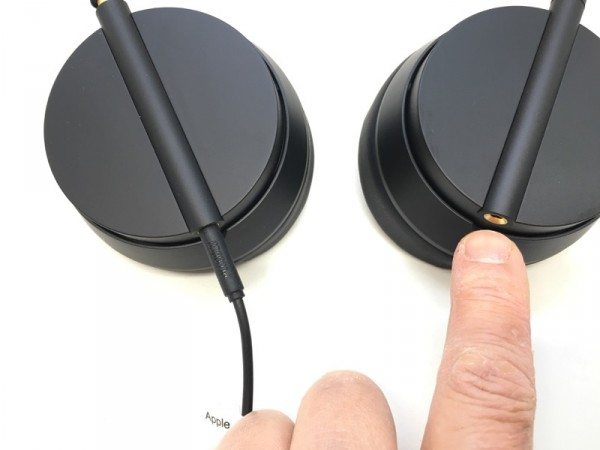 Now here's something interesting:  The cable plugs into just one side.  Left or right.  Your choice.  That's right, if you prefer one side vs. the other, it's up to you.
My listening impressions were mostly positive.  Low-end bass was much more present vs. your average headphones, but not overwhelming.  I'm not entirely sure if it's due to the closed design (vs. open).
I also found the Plugged Crown headphones extremely comfortable to wear, even with glasses.  Plus, the gold looks good on the black.  The "P" logo bugs me a little because it reminds me of the old Philadelphia Phillies logo.  At least it's not the Beats logo.
Remember that neat "choose your own side" cable plug?  Somehow, I get a lot of cord noise when the inline controls rub against my collar as I move my head.  I could either not move my head, not wear a collar… At least I can pick a side which bothers me the least.
As I said, I normally don't like closed-ear headphones with one notable exception:  The recording booth.  Having a pair of closed-ear headphones can be an advantage to avoid sounds from the headphones "leaking" into an open mic.  I normally don't wear headphones when recording voice, but now I've got a comfortable option in my arsenal.  The slight bass-boosted response is probably less ideal when mastering audio for reference, but I'll enjoy them when I crave low-end beats.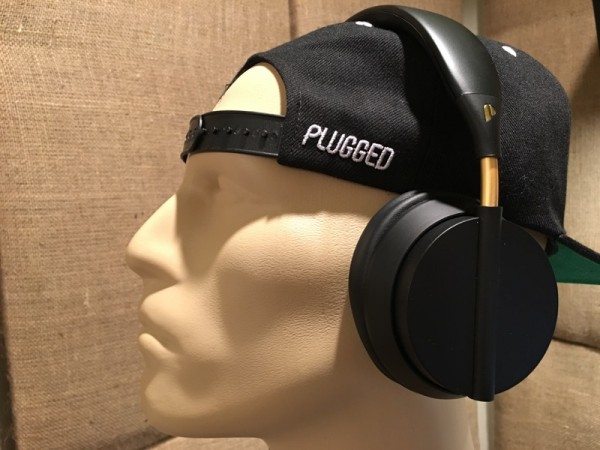 Source: The sample for this review was provided by Plugged. Please visit http://www.pluggedinc.com/ for more info and Amazon to order.
Product Information
| | |
| --- | --- |
| Price: | $99.99 (black or white) |
| Manufacturer: | Plugged |
| Retailer: | Amazon |
| Requirements: | 1/8" audio jack (Android and Apple cables included) |
| Pros: | Very comfortable closed-ear headphones. Strong (but not overwhelming) bass response. Muted, clean appearance. Choose between left or right ear cord entry. Nice carry case. |
| Cons: | Cord can cause some mechanical noise transmission under some circumstances. If you dislike the Phillies, don't stare too hard at the logo. |