We use affiliate links. If you buy something through the links on this page, we may earn a commission at no cost to you. Learn more.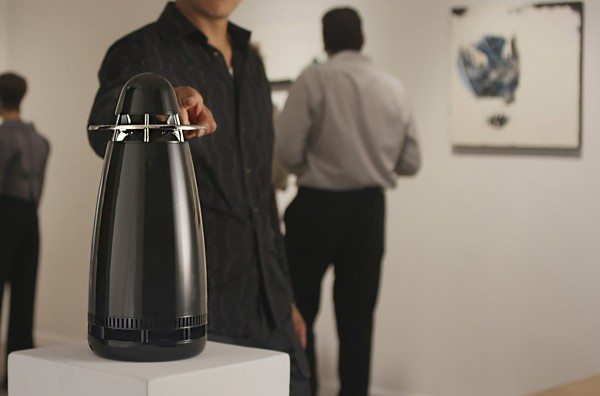 I'm an art director by trade, so I pay almost as much attention to the design of an item as how it performs. Maybe that's why I'm an unapologetic Apple fan boy. I'm also obsessed with audio gear, so when a new speaker comes out and doesn't look like anything else, I notice. Archt (pronounced Ark) is a company on a mission to redefine how a speaker performs while delivering audio quality that matches its unique tech and appearance . Archt's One Wireless Audio System looks more like a coffee pot (or a cross between a rocket ship and an egg) than a speaker, but Archt says that its patented sound array transforms the One speaker from directional to multi-directional, producing consistent 360° sound that is optimized to any environment.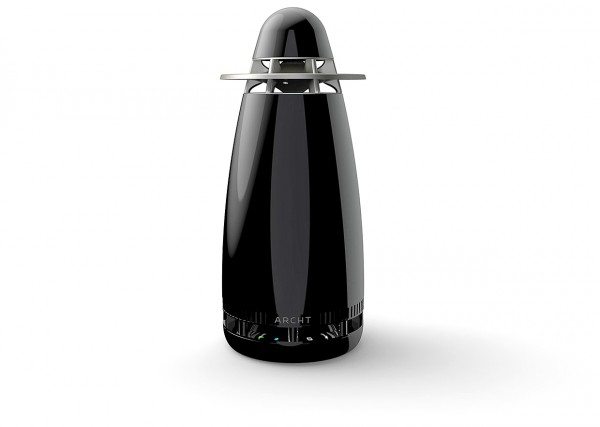 The ARCHT One, delivers powerful audio that can be a TV companion, personal music device, outdoor entertainment solution, or even a multi-room system. It utilizes many connecting options: Bluetooth, Apple's Airplay, DLNA, a home's Wifi network as well as hard-wiring via AUX or digital USB.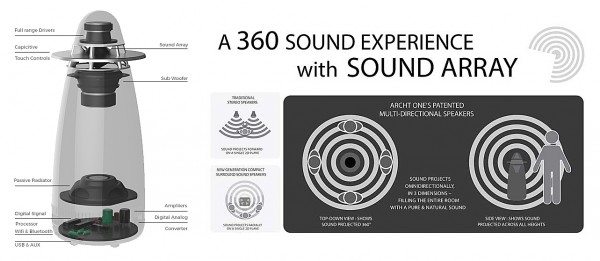 It features capacitive touch controls but the free One smartphone App can also be used. This app can empower users to optimize the ARCHT One's sound based on the space being used giving the best acoustic experience at the push of a button. The design enables it to produce audio that can be seamlessly integrated into any lifestyle without compromise. With a built-in subwoofer, the ARCHT One can be placed anywhere in a room—as a table centerpiece, in a corner or as a stereo pair when combined with a second speaker.
The specs of the Archt One are impressive: 3.15 in. full range speaker, 4.72 in. woofer, 5.90 in. passive radiator and 100 watts power. The Archt One Wireless Audio System is available now from Archt for $599 US or from  Amazon. Visit www.archtaudio.com for more information.