We use affiliate links. If you buy something through the links on this page, we may earn a commission at no cost to you. Learn more.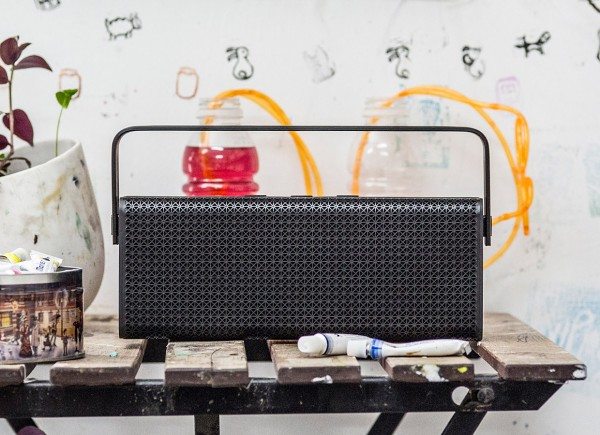 The Gadgeteer has reported and reviewed some of Edifier's speakers and come away impressed—as much as by their design as their sound. One look at the Luna Eclipse or Spinnaker speakers tells you all you need to know. Now Edifier has taken a step back—and forward—by releasing the retro-inspired RAVE MP700 portable Bluetooth speaker. This box-shaped speaker with its oversized carrying handle recalls the days of boomboxes and portable radios of the 70s and 80s.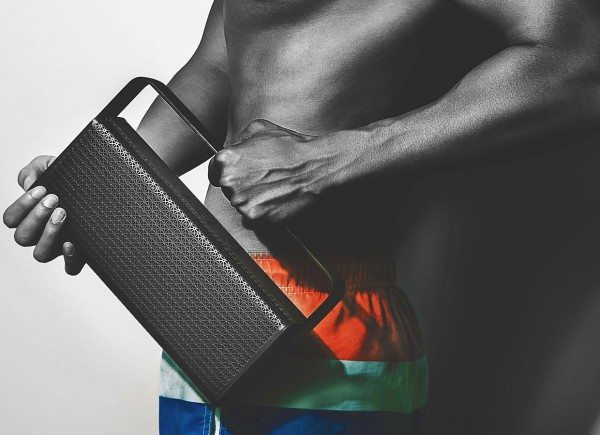 The RAVE MP700 Bluetooth speaker produces clear, strong music with  built-in Digital Signal Processing (DSP) and Dynamic Range Control (DRC).  Smaller than a purse, The MP700 produces 36 watts of audio power driving two silk dome tweeters, two 3/4 in. drivers  and bass ports. Bluetooth 4.0 and NFC are included. Controls are placed within easy reach at the top of the speaker under the handle.
The elegant design features a striking aluminum grill design which adds durability when the MP700 is carried room to room or outdoors. Battery life is rated at 8 hours playing time for those days at the beach or family barbecues.
The Edifier RAVE MP700 portable Bluetooth speaker is available now from Edifier for $229.99 US. Visit Edifier for more information and Amazon to order.