We use affiliate links. If you buy something through the links on this page, we may earn a commission at no cost to you. Learn more.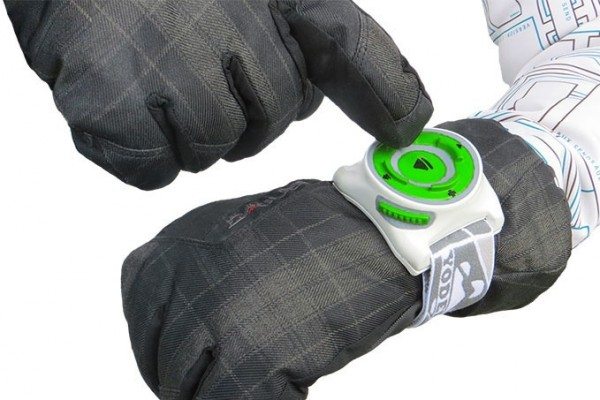 Having a phone with you on the slopes is great; it allows you to coordinate your runs with your group and allows you to enjoy some tunes at the same time. But trying to access your mobile while wearing winter gloves usually means taking them off.  And even with a pair of conductive gloves you still need to subject your device to the elements with a less than stellar grip. Isn't it about time a gadget was developed to solve this quandary? YodelUP is a wearable device designed to provide music and communication access to a Bluetooth-paired Android or iOS device even when wearing winter gloves and mittens. The YodelUP is made for harsh winter conditions. It's a chunky, rugged device with big tactile buttons perfect for use with insulated gloves. It has a dedicated button for push-to-talk (PTT) communication using the Zello service, and a 5 way pad for play/pause, volume up/down, and song forward/reverse. It also has a built-in microphone so it's compatible with all headphones for Bluetooth communication by PTT or telephone.
This project will only be funded if at least $44168.80 US Dollars is pledged by Fri, Mar 25 2016. Visit the YodelUP Kickstarter page for more info!