We use affiliate links. If you buy something through the links on this page, we may earn a commission at no cost to you. Learn more.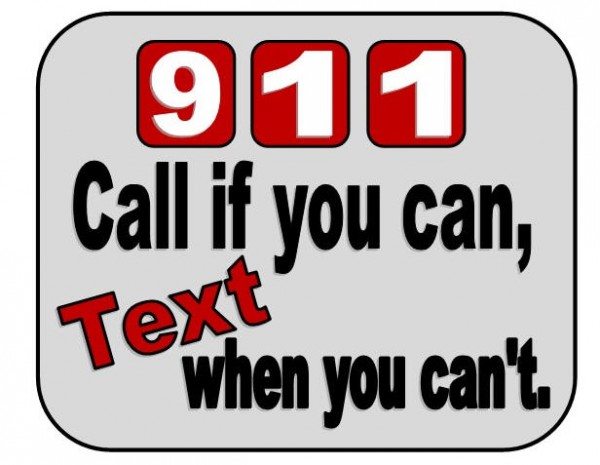 Although it is not available in most areas, the FCC has been working on providing everyone in the U.S. access to 911 via text messaging. Those who find themselves in a situation where a voice call may be dangerous or those who are hard of hearing, deaf, or have a speech disability, may find this service extremely helpful. Verizon, AT&T, T-Mobile, and Sprint have all voluntarily committed to make texting to 911 possible. It is important to note that you may be required to have a certain wireless service plan to use the text-to-911 service:
Check with your wireless phone company. In general, you must have a text-capable wireless phone and a wireless service subscription or contract with a wireless phone company. You may also need a "wireless data plan." Remember, you can make a voice call to 911 using a wireless phone that does not have a service plan, but you cannot send a text message to 911 without a service contract that includes texting. –FCC Text-to-911: Quick Facts & FAQs
In addition, "text-to-911 is currently only available in certain markets where 911 call centers, also known as Public Safety Answering Points (PSAPs), have elected to accept emergency text messages from the public" according to the FCC website about What You Need to Know About Text-to-911. You are encouraged to always call 911 first (or use relay services or TTY) whenever possible. If you text 911 in an area where the service is not supported, the FCC has required the wireless carriers and other text messaging providers to send out a "bounce-back" message informing you that the service is not available and that you should contact emergency services by another method (voice call or relay service). If the service is available in your area, you are asked to provide an accurate location immediately since that information is not provided automatically when you text like it is when you call. The service is expected to become more widely available as the call centers update their equipment to accept 911 text messages. The FCC is working to keep an updated list of those areas that do support the service, so check back periodically to see when it becomes available in your area.