We use affiliate links. If you buy something through the links on this page, we may earn a commission at no cost to you. Learn more.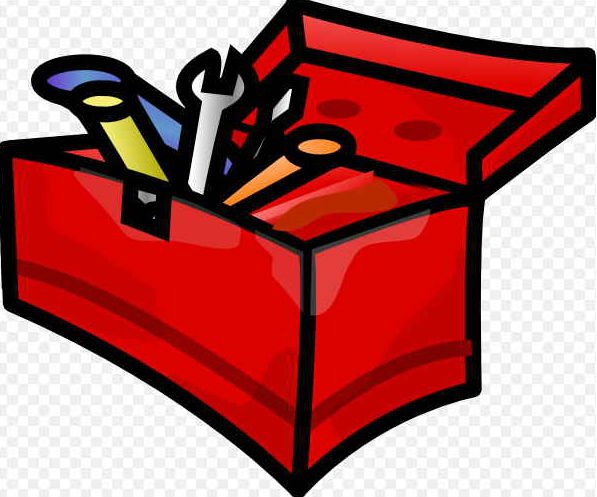 Do you have a useful tip, trick, life hack or cool DIY project that you think other Gadgeteer readers can use to make their life easier or would find interesting? So many people have great ideas and they never share them. To help change that, I'll be posting regular articles sharing some of the best ideas and tricks that are sent in to me. The tips, tricks, life hacks and DIY ideas don't have to be strictly gadget related so share them with me even if you don't think they will fit The Gadgeteer. If I use your idea, hack or tip, I'll mail you an awesome Gadgeteer logo sticker. Click through to read two hacks from Kenneth Lee.
How to refill a Parker rollerball pen cartridge by Kenneth Lee
I love writing in green ink had an old Parker Vector rollerball pen with blue ink. For many years, I had been unsuccessful searching stationary shops in Singapore for green Parker refills. When the refill finally ran out, I dipped the tip in a drop of water and it began writing again. Hmmm water soluble ink! In all liquid ink pens, when ink comes out, air must go in to replace it.
Studying the metal cartridge closely, I finally found the air exchange hole in front near the writing end. Refilling it will be like refilling the Pilot Varsity pen. The syringe vacuum method that I took 35 years to figure out (that's another story) and shared 6 years ago, ought to work. The problem was how to create an airtight seal between the cartridge and the syringe. My first attempt was using a normal syringe and a plastic tube coupling. That worked! But I got feedback from Julie that it was too cumbersome and I agreed.
When searching for a syringe that would fit the Pilot Varsity pen, I recall seeing thin insulin syringes in pharmacies. So I bought a pack and to my delight, it fit perfectly. But now the challenge was how to cut the front of syringe so that it would form a tight seal over the cartridge. I had limited success and lots of inky/sore fingers. Looking at the insulin syringe, I discovered that the back of the syringe was already machine molded and when I fit it over the cartridge, it was perfect! I then pushed the plunger from the front and it worked like a charm.
The video shows how to refill an empty Parker rollerball cartridge with your favourite fountain pen ink colour.
How to wrap your earbud and headphone cables so they don't tangle by Kenneth Lee
For many years I've coiled my headphone wires by wrapping them over my palm. Over time, I found that the twists made the wire curly and eventually made a mess of it. Every month I am on sound duty in church and we used the over/under coiling method to coil up lengthy XLR cables. I used this method for some years and it kept the cables nice and straight.  However, it was slow for headphone wires.  Then I learn about the figure 8 coiling method and noticed that if I scaled it down, I could use my fingers in a peace sign configuration to assist in making the figure 8 coils; it twists the wire one way and untwists the wire.  This method had the same speed as coiling over the palm and the best part of it was it doesn't require any other equipment other than what you already have.

Now it's your turn, please share your tips, tricks, life hacks and DIY projects with us. If I end up posting your idea, I'll make you a Gadgeteer sticker. Send your ideas here.