We use affiliate links. If you buy something through the links on this page, we may earn a commission at no cost to you. Learn more.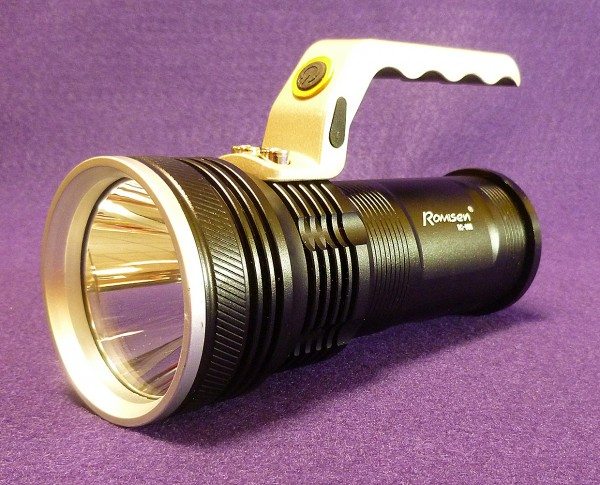 Even though I review mostly audio gear, I jumped at the chance to test the Cree LED High Power Searchlight. My interest was piqued when I bought a 250 lumen flashlight to replace my aging Maglight and its pathetically weak bulb. But once I saw that the Cree light was 800 lumens, I couldn't resist. I was shocked how the Cree really lit up my yard at night. My backyard is one-acre, so searching for stuff or letting the dogs out before bedtime in pure darkness has become almost fun.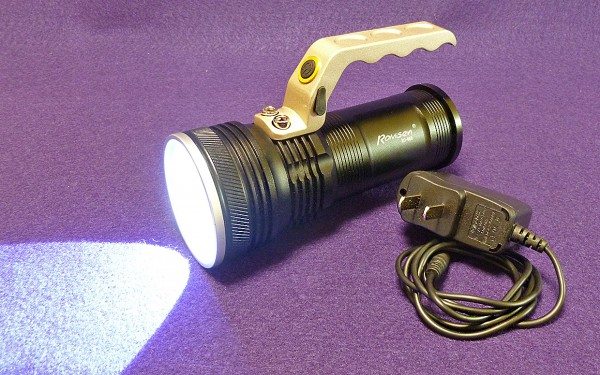 Lumens is simply a measurement for brightness. The higher the number, the brighter the beam. There's more to it than just numbers, but this isn't a science forum, so we'll leave it at that. The 800 lumens comes from one tiny bulb. I can only imagine what two or more bulbs could do.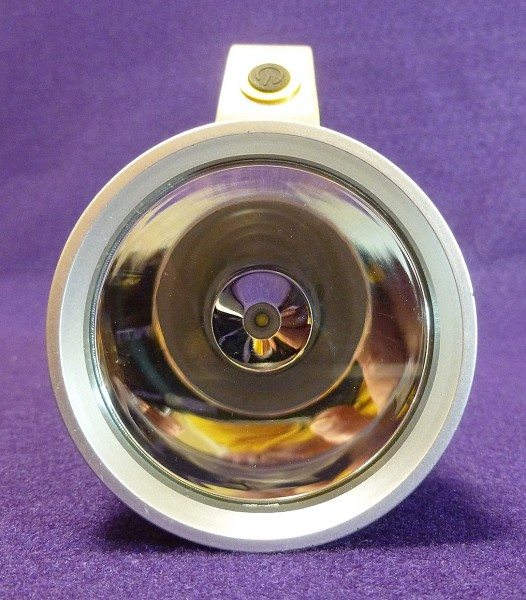 There isn't much to the Cree Searchlight. It's lightweight and comes with a built-in rechargeable battery, charging cord and a handle. That's it. The metal shell is light and tough with a water-resistant on/off button and charging port on the handle. You can safely use it in the rain, but I wouldn't dunk it. The handle is a nice touch that allows for easy carrying. The shell does not get hot, so it can also be held as you would any flashlight.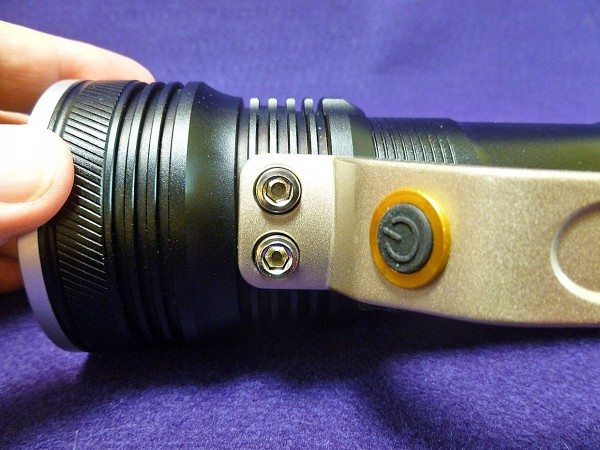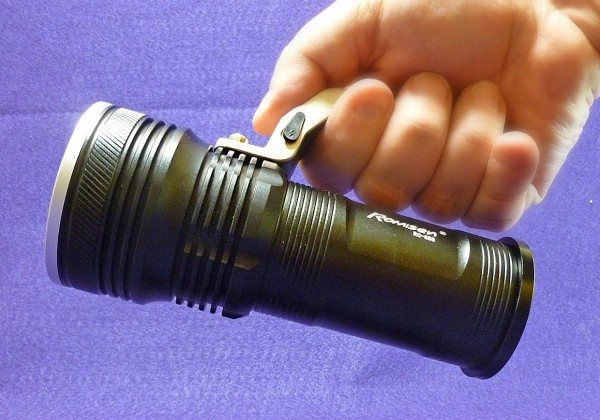 Pressing the on/off button twice dims the beam by half for those times you don't need a light quite so bright. Trust me, sometimes the light is too bright. Pressing three times causes the light to flash repeatedly which can come in handy if you need someone to locate you or simply just want to annoy friends. Pressing and holding down the button sets off a repeating morse-code SOS signal. Pretty cool.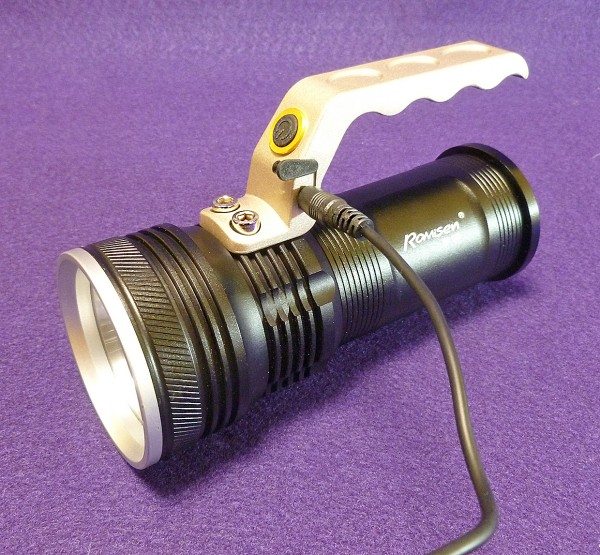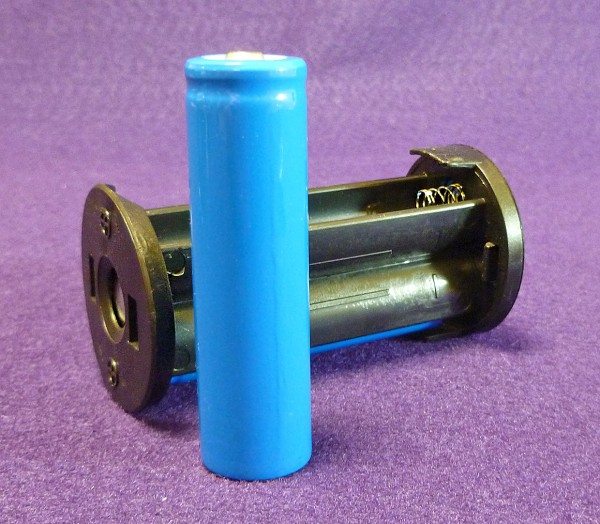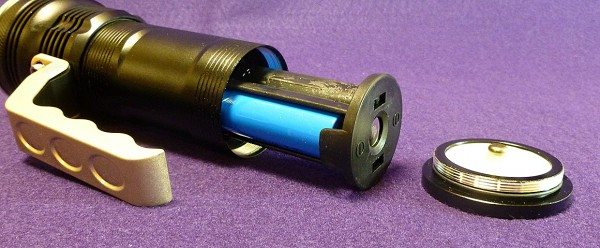 The rechargeable batteries are removable should they ever need replacing. Although the rechargeable batteries are nice and eco-friendly, I would have preferred its ability to accept batteries I can buy anywhere. I'm old-school like that. And since the batteries are not a standard size, finding replacements might be a hassle.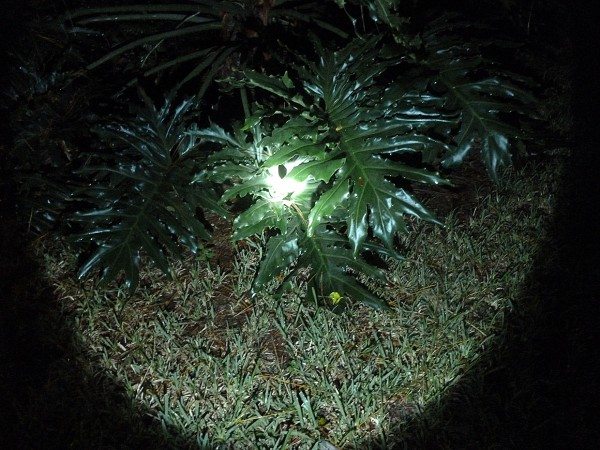 Once I tried the Cree Searchlight, I was immediately impressed how it totally out-shined my 250 lumen flashlight. The beam is not only brighter (duh), but it's wider with a super-bright center spot.
We recently had a serious outdoor water leak late at night. A plumber came and had to dig in the back yard looking for the problem. Even though he had a headband with a light attached, the Cree light came in handy as a backup light I could hold while he worked and stay out of his way.
My one-acre back yard has many pine trees over 100 ft. tall. The Cree Searchlight easily illuminates the tops of those trees as well as across our small lake into the woods on the other side. Its ability to do that never gets old.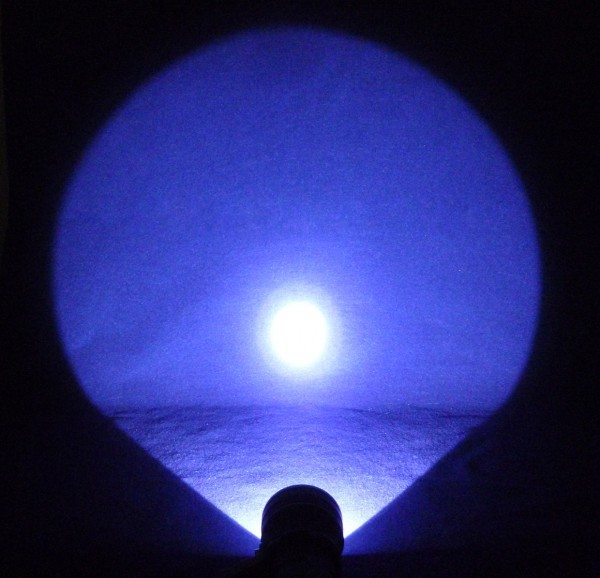 The Cree Searchlight is a handy everyday flashlight with a few extra features. Face it; every home needs a flashlight or two. Why not use one that can out-shine most others for those times when extra light is needed? It's handy, light and not too large or too small. The Cree Searchlight sells for $32, which is a good price considering how bright and useful it is.
Source: The samples for this review were provided by Lifestyle.brando.com. Please visit www.lifestyle.brando.com for more info.