We use affiliate links. If you buy something through the links on this page, we may earn a commission at no cost to you. Learn more.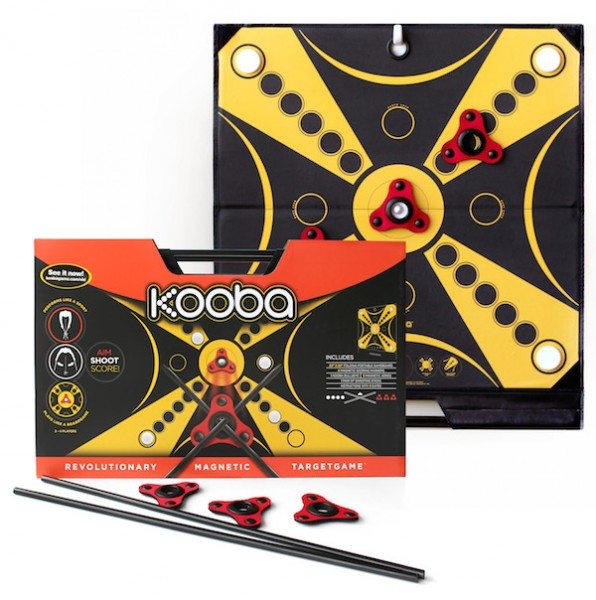 If you like darts or like to play board games, the KOOBA magnetic dart game is the next game for you to try.
KOOBA is a game of physical skill similar to darts except that you use a pair of sticks to launch magnetic projectiles, called Aeros, at a wall-mounted game board.
The Aeros stick to the game board with three high powered magnets. You launch the Aeros using a pair of KOOBA sticks. Magnetic game pieces can be used for scoring, attacking, and blocking. The fold-and-go design lets you take the game anywhere, indoors or out. You can play with 2, 3, 4 players or with teams of up to 20 people.
KOOBA is $69.95, and you can find it at specialty retail boutiques and on the KOOBA website.