We use affiliate links. If you buy something through the links on this page, we may earn a commission at no cost to you. Learn more.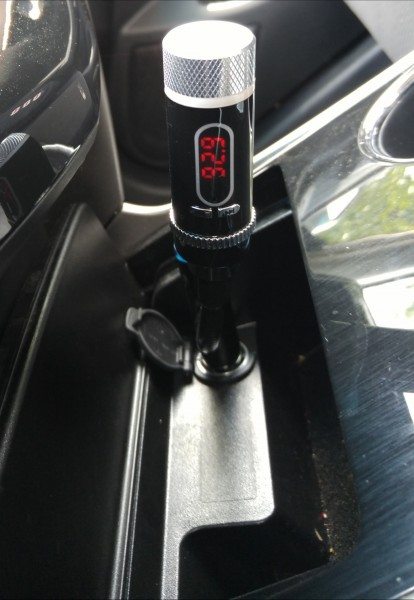 As a police officer, I spend a significant portion of my day in a vehicle, patrolling. While on patrol, I enjoy having something to listen to in the background. In the past I was satisfied listening to terrestrial radio, but more and more I find I'd rather listen to streaming radio or podcasts. None of our patrol cars are equipped with Bluetooth, but most of the newer vehicles have an auxiliary port I can plug my phone into. The problem with the auxiliary port is the auxiliary cable usually gets caught around the other equipment in the car. At least once a day the cord ends up getting caught on something and either rips out of the port in the dashboard or on my phone. Fortunately for me, I was given the opportunity to review the iClever Bluetooth receiver & FM transmitter with the hope of experiencing wireless bliss.
*To avoid monotony, I'll refer to the iClever Bluetooth receiver and FM transmitter simply as the iClever for the remainder of the review.
Setup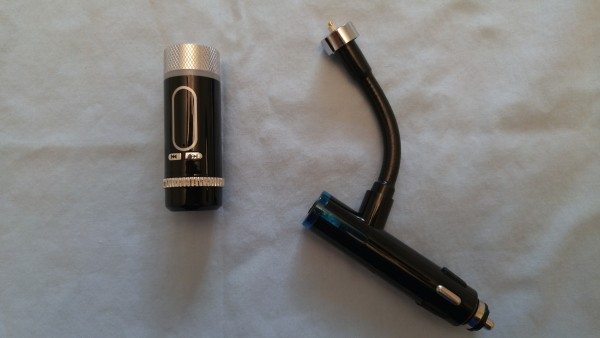 The device does exactly what its name implies; it connects to your phone via Bluetooth and uses its FM transmitter to play audio through your car stereo. To set up the iClever, you first attach the receiver/transmitter to the power supply. They connect magnetically, so there is no actual work involved. Next, you insert the device into your vehicle's power port and power it on. The iClever automatically enters into pairing mode and you pair it through your phone's Bluetooth menu.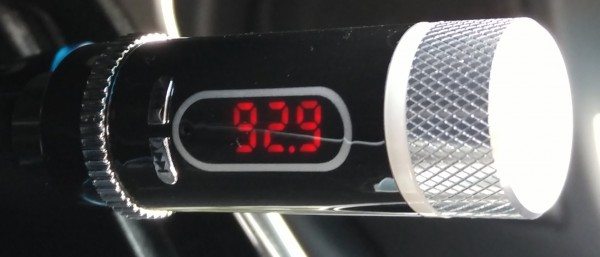 Finally, you select a FM frequency by turning the small, silver dial (the left dial in the photo). You can select any FM frequency from 88.1 to 107.9. It's a very simply process; although, it can be time consuming find a clear FM frequency. After that you are free to stream whatever audio you choose.
Since most people won't be using the iClever in a patrol car, I also tested it in my personal vehicles. I drive a 2013 Nissan Altima while my wife drives a 2012 Honda Odyssey.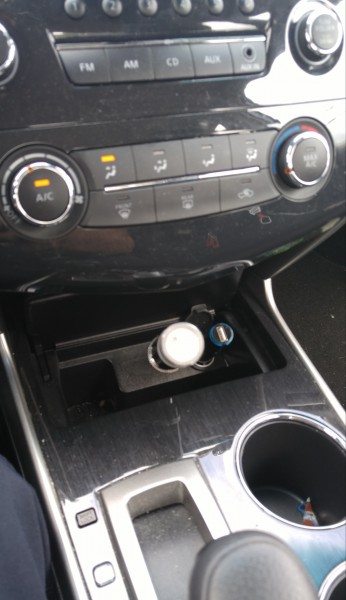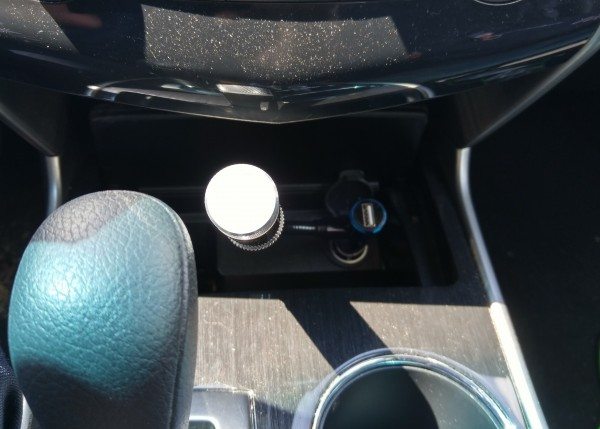 The iClever fit easily into my Nissan. It was out of the way and didn't interfere or block any of my climate or radio controls.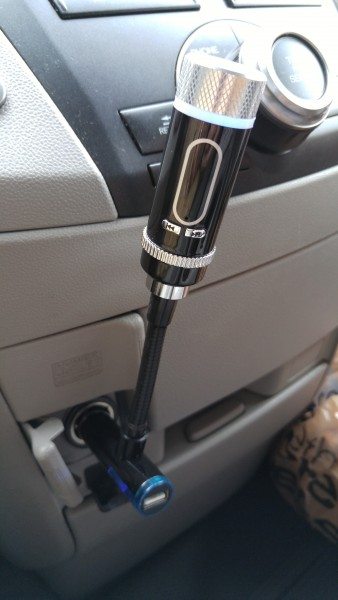 I did have some difficulty inserting the iClever into my Honda's power port. My Honda has two power ports, one atop the other. I wasn't able to insert the iClever into the very top power port, it wouldn't fit. I've inserted several different phone chargers into that port without issue and couldn't determine why the iClever didn't fit. I tried inserting it into the lower power port and was successful.
As you can see in the above picture, the iClever does obstruct a few of my radio controls; this leads me to one of iClever's nicer features.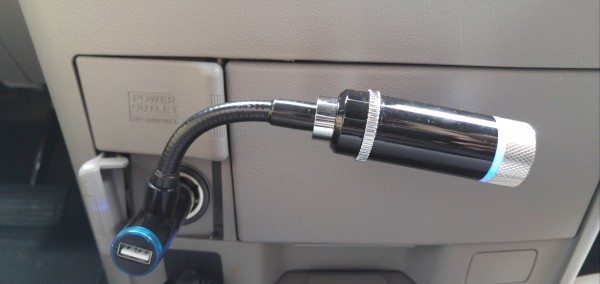 The iClever has a flexible gooseneck which can be contorted to avoid obstructions. Additionally, since the receiver/transmitter is connected magnetically, it can be removed and spun so the controls are exactly where you want them.
Playback
I spent several hours streaming audio using the iClever and found it produced quality sound. Initially, I had to try several different FM frequencies before settling on one that produced clear audio. After finding a clear frequency, sound quality was superb. Keep in mind, when using FM radio there's going to be occasional interference. Additionally, at very high volumes there was some background static, but overall I was very pleased with the sound quality.
The iClever has all the standard buttons you would expect on a Bluetooth device.  The arrow buttons skip tracks while the large, silver dial adjusts volume.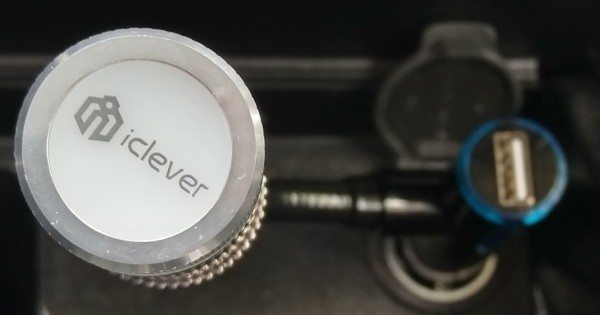 The top button, with the iClever logo, functions as a play and pause button. All the buttons worked exactly as expected.
Call quality
The iClever can also be used for hands-free phone calls. There is no way to initialize phone calls from the device, but you can answer and end calls by pressing the iClever button. During conversations the call plays through your vehicle's stereo. Like music playback earlier, I found the sound quality to be clear. It was on par with my Nissan's built-in Bluetooth audio.
Unfortnately, the person I was speaking with had multiple complaints. They stated they heard the call playing through my cars stereo and found it very annoying. They also indicated overall call quality from their end wasn't terrific. They said they could hear me, but it wasn't as clear as my Nissan's Bluetooth.
Phone Charging
The iClever is equipped with a USB port to charge your cell phone. It works fine; although, it only provides 1 amp of output. Most newer car chargers put out 2 amps of power, resulting in quicker charge times. Also, the iClever doesn't come with a charging cord, so you will have to provide your own.
Issues
While using the iClever I ran into two issues. First, midway through testing the device I purchased a new cell phone. I wanted to put the iClever back into pairing mode, but couldn't figure out how to do it. I read the instruction manual, but it did not list a way to do it. The manual only stated the iClever button would blink red and blue when in pairing mode and remain solid blue when paired. My device was blinking blue, an indicator status not described in the manual. I did try pairing it with my phone immediately after powering the iClever up, but my phone wouldn't find the iClever.
Eventually, I emailed iClever customer support and explained my situation. The next day I received an email back explaining they couldn't locate my order and asked for my order number or buyer id. I don't think product support should be dependent on whether or not they can locate your order. They also asked me what product I was emailing about despite the fact I provided my model number in my original email; clearly they didn't read my email.
I decided to call iClever tech support. Tech support explained the directions were wrong and the blinking blue light meant the iClever was ready to pair. I explained I had already tried that and was informed I should allow the iClever 30 seconds to re-enter pairing mode, instead of trying to pair immediately. I waited 30 seconds and was finally able to pair my new phone.
The second issue I ran into was the durability of the iClever. While I appreciate having the ability to remove the receiver/transmitter to rotate it, the magnet attached to the device fell off after only a few uses.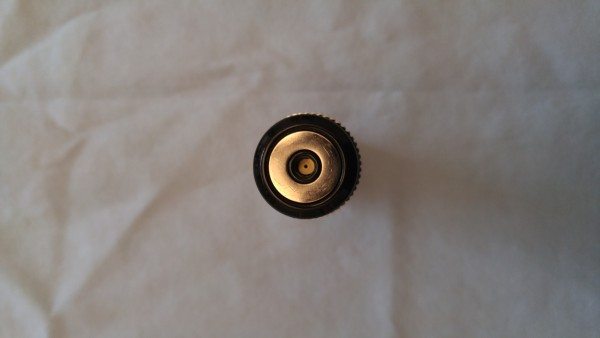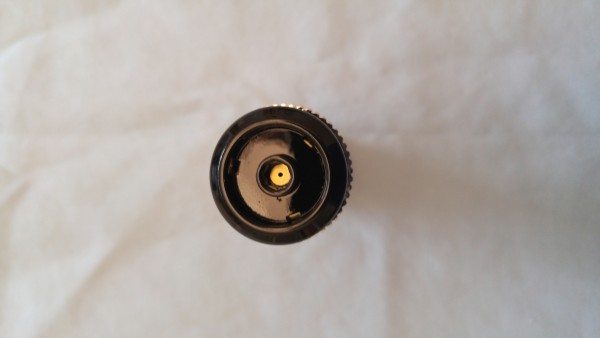 The top picture is what the bottom of the iClever should look like, the bottom is what it looked like after the magnet fell out.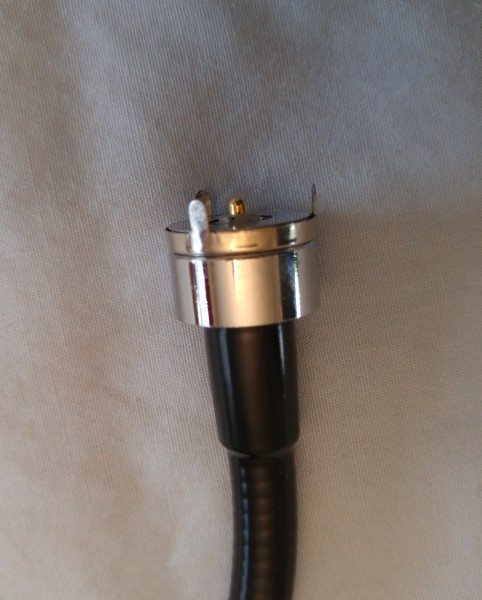 As you can see, the magnet from the receiver/transmitter was stuck on the magnet from the power source.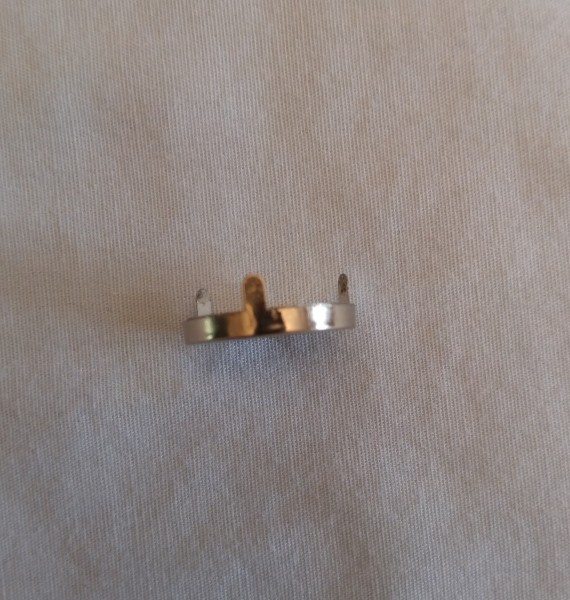 I was able to fit the piece back into the receiver/transmitter and it continued to function just fine. It just forces me to wonder how well the iClever will hold up in the long run.
Conclusion
If you have a vehicle that doesn't have Bluetooth, I think the iClever is a worthwhile investment. Call quality could be better, but music quality was my primary concern and it was on par with your average FM radio station. The ability to charge your phone while listening to music is also a plus.
There are a few issues with the iClever. I do worry about the iClever's durability, but if you install it in your car and leave it there you probably won't have issues. If you do need tech support, I recommend avoiding email support and suggest contacting them by phone instead.
Source: The sample for this review was provided by iClever. Please visit their site for more information or Amazon to order.