We use affiliate links. If you buy something through the links on this page, we may earn a commission at no cost to you. Learn more.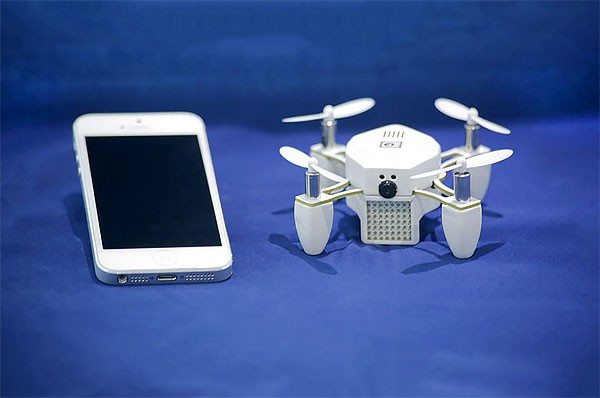 Zano drones pack a lot of intelligence and mobility into the palm of your hand. This little guy has built-in obstacle avoidance and digital image stabilization – pretty high-end features for such a small affordable quad copter. The Zano is controlled using a smartphone app which features a simple control for altitude, image or video capture, and many other options. The app allows you to share photos and videos to social media while simultaneously operating the copter. Pretty crazy.
Zano's virtual tether means you can set the quad copter to follow you at a specified altitude and distance. The hardware has been set up to allow new feature upgrades as they become available. The Zano comes in black or white and sells for £179.95 ($276.42) with £10 flat rate shipping to US. For more info, visit www.flyzano.com.