We use affiliate links. If you buy something through the links on this page, we may earn a commission at no cost to you. Learn more.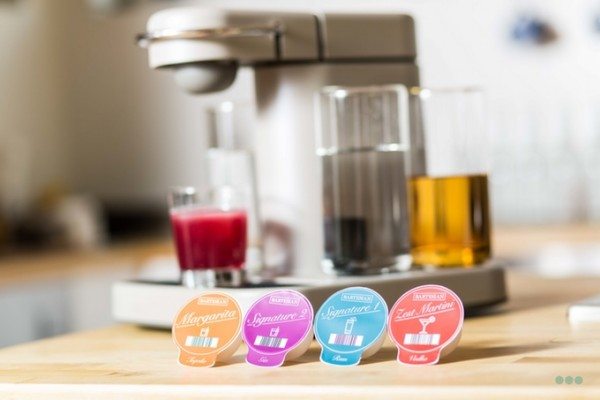 Have you ever thrown a party, but stressed over what ingredients you need for various alcoholic beverages? Perhaps you've always dreamed of being a bartender, but can't tell a martini from a margarita. Thanks to the Bartesian you'll have to worry about or memorize ingredients again.
The Bartesian is an automatic drink mixer that uses pods to make various drinks; picture an alcohol based Keurig. Instead of water, you fill four separate reservoirs with rum, vodka, tequila, and gin. After inserting one of the flavor pods, you select how strong of a drink you want, and the Bartesian does the rest. The Bartesian will even tell you what type of glass to use with a specific drink so you can really impress your guests.
The Bartesian is a Kickstarter project with an estimated delivery date of April 2016. If you'd like your own Bartesian you can back the project for $299. If you do purchase one, don't forget to send me an invite to the party so I can do a proper review.