We use affiliate links. If you buy something through the links on this page, we may earn a commission at no cost to you. Learn more.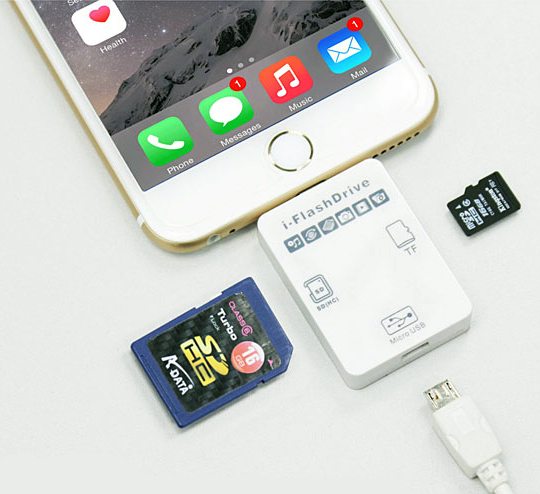 We recently told you about the i-FlashDrive with both a USB and a Lightning connector and that, when used your own microSD card, allowed you to transfer files between a computer and the iOS device.  The i-FlashDrive II drops the USB connector, and it allows you to use full-sized SD cards as well as microSD.  You can transfer files from your computer to the cards and then use them on your iOS device, or you can simply use the i-FlashDrive II to expand your device's memory up to 128GB.
You'll be able to backup/restore your contacts list with the i-FlashDrive II, and you can create/read/maintain files directly on the cards in the i-FlashDrive II.  You can playback music or movies from the external memory, and it has a document view for most file types.  Plug in the included USB-to-microUSB cable, and you can charge your iOS device through the i-FlashDrive II.
The i-FlashDrive II is $32 at Brando.