We use affiliate links. If you buy something through the links on this page, we may earn a commission at no cost to you. Learn more.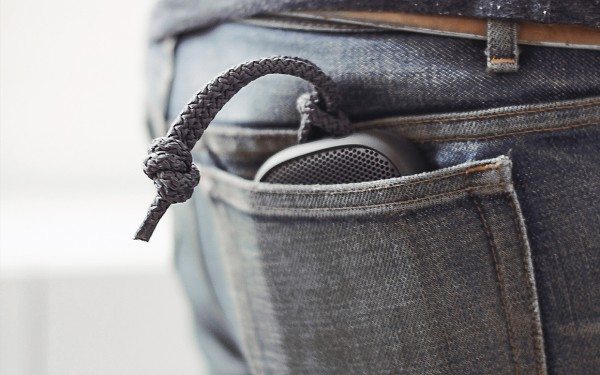 In just a short time, NudeAudio has become known for good-sounding, no-frills Bluetooth speakers that are also reasonably priced. However, NudeAudio was not satisfied (are successful companies ever satisfied?), so they decided to do something a little different. They went public with a Kickstarter Fund for the development of their next project: The NudeAudio Super-M wireless, Bluetooth 4.0 speaker. The fund was exceeded within 24-hours and the speakers is now ready for sale.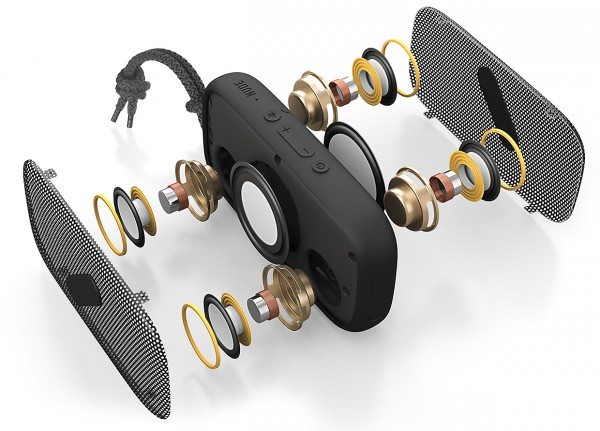 The Super-M has a total of six speakers (three per side)—four full-range drivers and two passive subwoofers. This orientation creates 360-degree sound that fills a space no matter where you stand, sit or dance. It's also shockproof, waterproof, sand proof, and snow proof with its components protected by a rounded soft, silicon sleeve.
Included is a cord for grabbing and hanging the speaker anywhere. Eight hours of battery life is standard with USB charging. The Super-M also includes speakerphone functionality for hands-free calling.
Oh yeah, it fits in your pocket.
"The intent of this project was to build the world's best sounding speaker that fits into the back pocket of your jeans," says Chief Executive Officer, Tom Dudderidge.
The Gadgeteer hopes to review the Super-M soon. We will keep you posted.
The NudeAudio Super-M Bluetooth speaker is available for the holidays and sells for $99 US.
Never miss one of our posts again. Sent MON, WED, and FRI with the latest gadget reviews and news!