We use affiliate links. If you buy something through the links on this page, we may earn a commission at no cost to you. Learn more.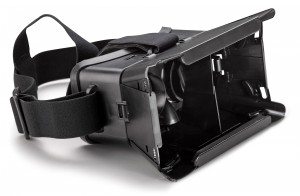 Due next month, affordable ARCHOS VR Glasses paired with an Android, Windows Phone or iOS smartphone up to 6 inches will provide users with a lightweight virtual reality experience that will transform games and movies into fun and educational adventures that will allow such things as:
-Transform gaming and more with the upcoming ARCHOS Bluetooth game controller
-Turn videos into 360° 3D videos and allow users to be a real part of them
-Make it possible to achieve Icarus' dream and feel like flying thanks to drones
-Send people to time travel to ancient Egypt, actually giving the feeling of being there
With the upcoming ARCHOS Video Player update, users will also enjoy 3D videos in a stereoscopic mode on their mobile, creating the illusion of seating in a 3D movie theater. Due in November, these glasses will be priced at $29.99. Visit ARCHOS for more info.