We use affiliate links. If you buy something through the links on this page, we may earn a commission at no cost to you. Learn more.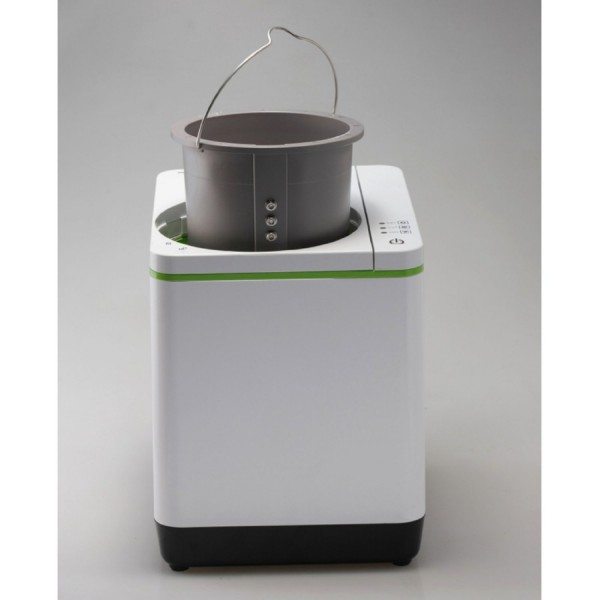 I've been thinking about composting and buying a composter (or at least the materials for building one) for a long time now, yet the time, energy and space requirements have always been a discouragement for me. However, the Food Cycler CS-10 in-home composter from Food Cycle Science has brought composting back to the forefront of my mind and back onto my priority list. To use it, you just fill the removeable, dishwasher safe bucket with your food waste, lock the top in place, and turn it on. It works quietly, grinding the scraps and heating them up to 180 degrees F; and in as little as three hours, you will have completely dry, sterilized organic material to add to your soil. Although it does not require any additives, venting, or draining, the unit does use carbon filters (to eliminate odors) that will need to be replaced about once every three months depending on frequency of use and the type of materials being composted. The unit is 11″ wide x 14″ long x 14″ high, weighs about 20 pounds, and uses 500 watts of electricity. The Food Cycler CS-10 is available from Costco for $399 and the replacement filters are available from nofoodwaste.com for $22 for two. In addition to having an in-home composter, Food Cycle Science also has industrial versions for restaurants, hotels, amusement parks, airports, etc. to handle large quantities of food waste. The Food Cycler CS-10 Kitchen Composter is going on my wish list. 🙂 
You can see just how the Food Cycler CS-10 works in the following video.