We use affiliate links. If you buy something through the links on this page, we may earn a commission at no cost to you. Learn more.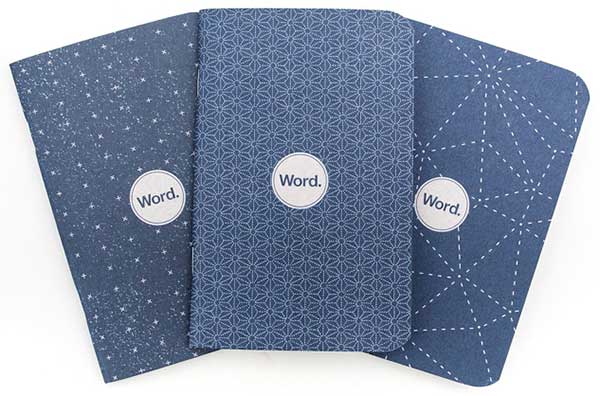 Do you have a favorite brand of pocket notebook? I have stacks of Moleskine cahiers and Field Notes notebooks which I carry in my bag for on the spot note taking and also have them in my home made leather cover to keep track of Gadgeteer business tasks. But for to-do lists, my favorite pocket notebooks are Word. Notebooks. Word. Notebooks have the same dimensions as the Moleskines and Field Notes (3.5″ x 5″) and have 48 pages like Field Notes (Moleskine cahiers have 64 pages), but the Word. Notebooks have one really nice feature that make them my favorite. It's their unique organizational system that has a circle with a dot to the left of each line in the notebook. 
From my review (see review link in related posts section below):
The inside front cover shows you how to use the system. When you make your lists you can use the center dot to denote a bullet point, a circle around the dot means the item is important, a line through the circle means the task is in process and an X through the circle means the task has been completed. This is a very simple system that is both easy to use and easy to understand as it doesn't require a lot of thinking or deciphering.
In addition to the easy to use organizational system, I also like the cover colors/styles of the Word. Notebooks. And that is what has prompted me to write this news post. The latest additions to their line of notebooks feature indigo blue covers with three different patterns that have been inspired by Japanese fabrics. With each 3-pack set, you receive one of each pattern. They are priced at $9.99 per 3-pack set and every Word. Notebook is designed and made in the USA.
For more info or to order, visit http://www.wordnotebooks.com/