We use affiliate links. If you buy something through the links on this page, we may earn a commission at no cost to you. Learn more.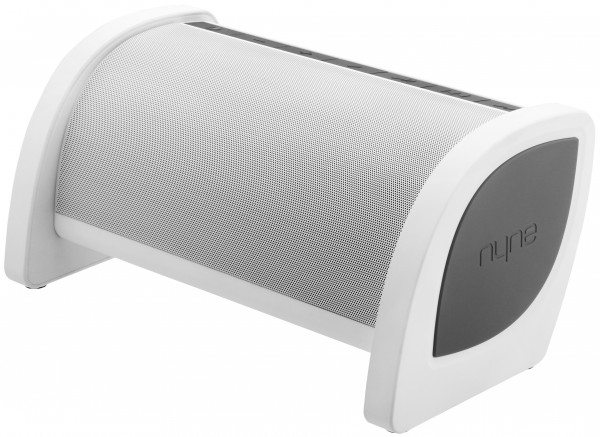 In 2013, I reviewed the Nyne NB-200 Bluetooth speaker. I was impressed with the sound relative to its size. Now, because everyone and their uncle make decent Bluetooth accessories, Bluetooth speakers need something extra to stand out. Nyne thinks they have done that with the new BASS speaker. As with similar speakers, the BASS comes with Bluetooth 4.0, NFC pairing, built-in mic for hands-free calling, built-in phone charging via USB, 20 Watts of power, 10 Hrs. playtime, rechargeable battery and auxiliary input. So what, you may ask? Well, the Nyne BASS costs about half what other speakers do with these specs and size. The BASS is made for indoor and outdoor use with a rubberized coating for added protection. It weighs a whopping 6.5 lb and measures 13.5 in. length X 6.25 in. height. This is way bigger than some of the smaller Bluetooth speakers selling for the same price or more. The BASS has 2 active drivers and an active subwoofer with bass port. It's not called BASS for nothing.
The Nyne BASS comes in black and white and sells for $150 US. It's available now. Visit Nyne for more info.