We use affiliate links. If you buy something through the links on this page, we may earn a commission at no cost to you. Learn more.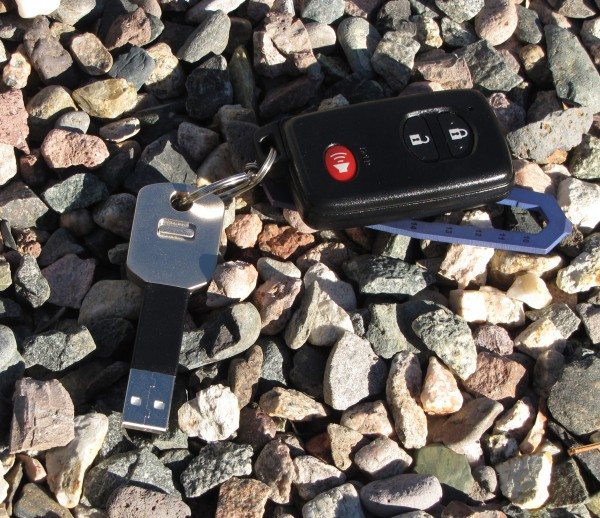 "On the road again, I can't wait to get on the road again" oh yes Willie Nelson has it right. I have been hitting the open road or friendly skies more frequently these days, so I have been outfitting myself with tools that I may need while away from my home. One tool both me and my other half use frequently, especially on bus trips, is a  backup battery for our iPhones. While I almost never forget to pack my battery, I have on several occasions forgot the charging cable. Enter the Brando Key Chain Lightning Charger, a small portable Lighting charging cable designed to be carried on your key chain.
Note: Images can be clicked to view a larger size.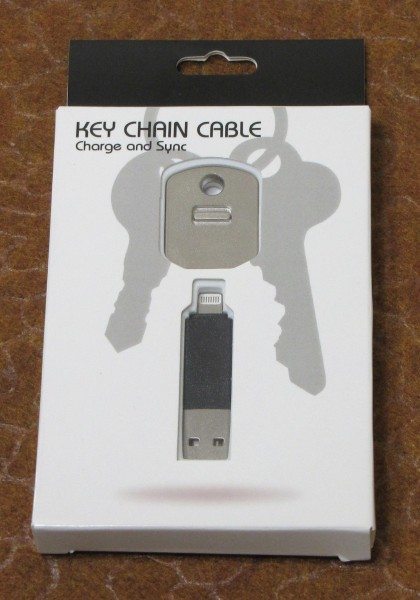 The Key Chain Lightning Charger is a handy little device. Although the name may be a little confusing, it is not so much a charger as a charging cable. Having a charging cable that fits onto or acts as key chain is a gadget hound's dream, multi-purpose bingo if you will. As I mentioned, I have forgotten my charging cable before, so having a portable one that can stay with me is a plus.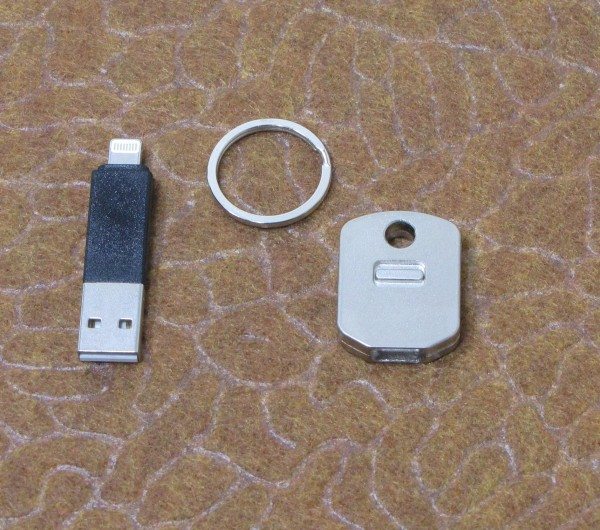 The charging cable comes in three parts, the Lightning cable, the cable receiver/housing section used to protect the lightning connector end and a flat split ring.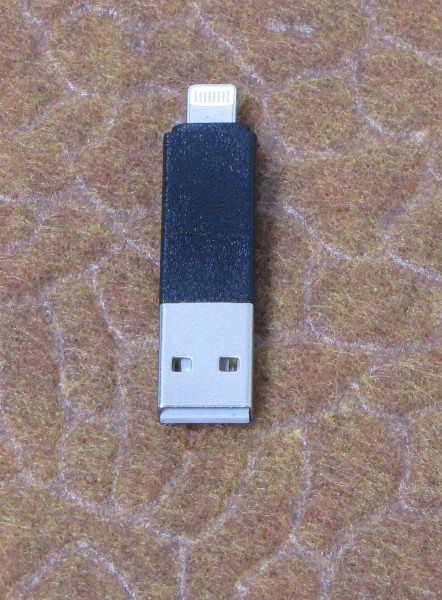 The Lightning cable section is tapered hard plastic with a USB connector on one end and Lightning connector on the other. The cable is about 1.93 inches long x 1/2 inch wide and 1/4 inch thick at its thickest point.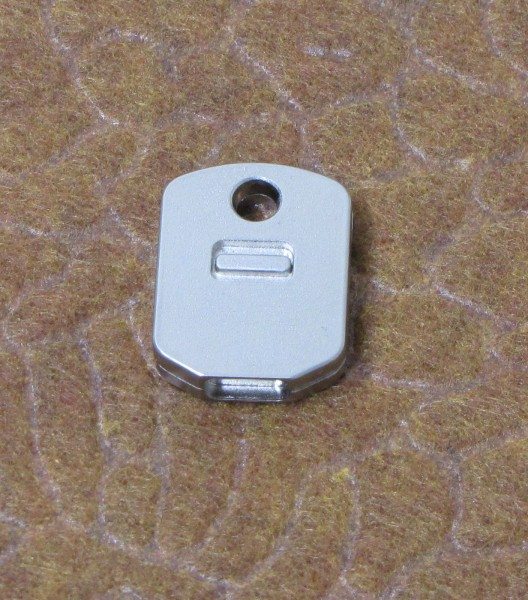 The cable receiver/housing section has a self locking mechanism designed to hold the cable section in place for carrying or when not in use. At 1.2 inches long x .94 inches wide x .23 inches thick and weighing about 1 ounce, it adds a little heft to the overall set-up. The receiver/housing section is made out of metal so it should provide good protection to the Lightning end of the cable and it has a slider in the center that is used to lock and unlock the cable section from it.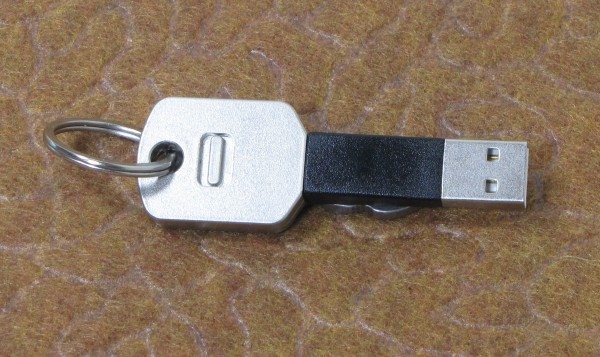 When put together, the Key Chain Charger is approximately 2 and 13/16 long and weighs just over 1 ounce. I found the cable to be held securely with no wiggle or movement when locked into place.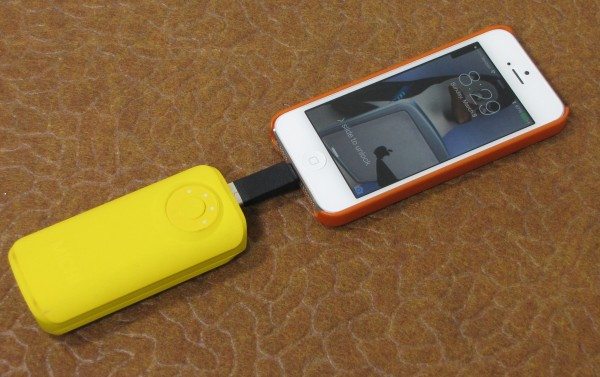 Taking the Key Chain Charger for a test spin was rather simple. I tested it using two devices, a laptop and a backup battery. I excluded testing with a desktop system because even if you have easy access to a USB port, the length of the cable would probably preclude you from wanting to charge your device using this method. Using a laptop was as simple as plugging the cable into a USB port, attaching my phone and poof I was rolling. The next method I tested was plugging it into my backup battery. This is where I think this cable can excel, as you do not need a lot of room to set it up and let it charge. In theory you could plug the cable into your iPhone and backup battery, put it in your purse or bag and let it charge. A couple of observations in my testing. When using a laptop with this cable, it is better to have a surface large enough to accommodate both the laptop and phone. When charging your phone with a backup battery it can be awkward to try to use the phone as the cable itself is short and rigid.
So what's my bottom line here? I like the Key Chain Lightning Charger for what it is: a portable "i" device charging cable. If you live or work in a world where size matters, the small size of this charging cable makes it a perfect travel companion. If you are carrying this with a bunch of other keys, the weight could be off-putting, but with only two or three keys it did not seem to be an issue for me. The look was good, the feel was solid and I did not get an unauthorized cable message when I plugged it in to charge my iPhone 5, so the cable seems to be an Apple approved device. It is available at the Brando website for $12, which is a worthy investment to me.
Product Information
Price:
$12
Manufacturer:
Brando
Requirements:

"i" device with lightning connector

Pros:

Easy to carry
Good price
Rugged build

Cons:

May be little on the heavy side for some