We use affiliate links. If you buy something through the links on this page, we may earn a commission at no cost to you. Learn more.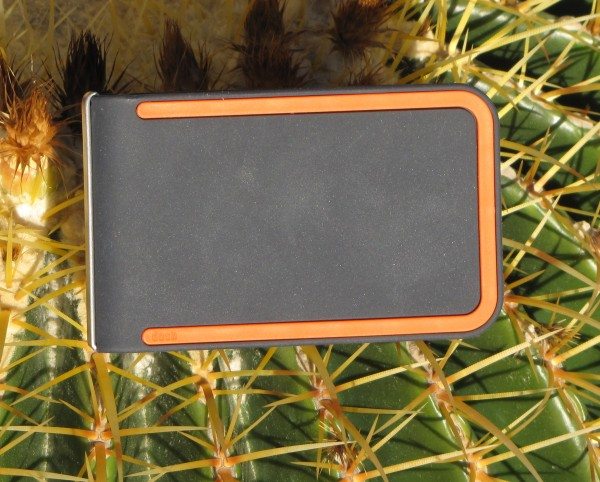 Wallet, wallet where is my wallet? Better yet what wallet should I be using? What we call a wallet today has evolved from the 50's, 60's and 70's when all you had was your leather bifold or trifold wallets. Then again, cash was king and we did not carry all the plastic that we do today. But today's wallets are not only functional, they are also fashion statements, security zones, multitaskers and in a lot of cases unisex. All that being said, your wallet still needs to be durable and functional and the LUXE6 wallet from Dosh is not only durable and functional but also fashionable.
Note: Images can be clicked to view a larger size.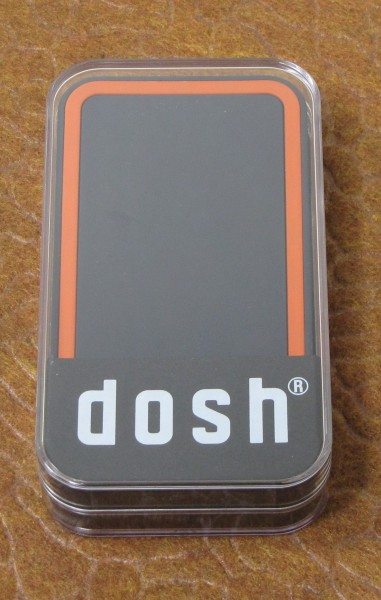 Let me start off by saying, for the most part I carry no cash on me. I carry a credit card, a driver's license, my recreation center card and my medical insurance card. All of this fits in my PCS along with my pen and pen knife. But since I have been traveling more, I have found that I often have a need to carry more cards (hotel key cards, ships pass cards, even my other half's ID) and my current system does not work for that. When The Wallet Shoppe offered the LUXE6 wallet up for review, I thought that it could be a perfect solution for my travel needs so I jumped at the chance to do the review.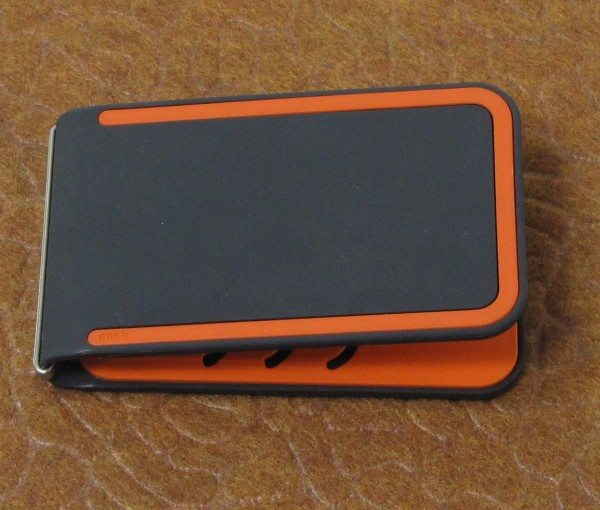 The LUXE6 wallet has the following listed features from their website:
6 card slots
Handcrafted stainless steel money clip
Suitable for USD / AUD
Compact streamline shape
Water resistant TPU material
Super durable and hard wearing
Comes in pod style packaging
100% recyclable material
The LUXE6 measures 4.33″ long x 2.67″ wide x .51″ thick closed.
Never miss one of our posts again. Sent MON, WED, and FRI with the latest gadget reviews and news!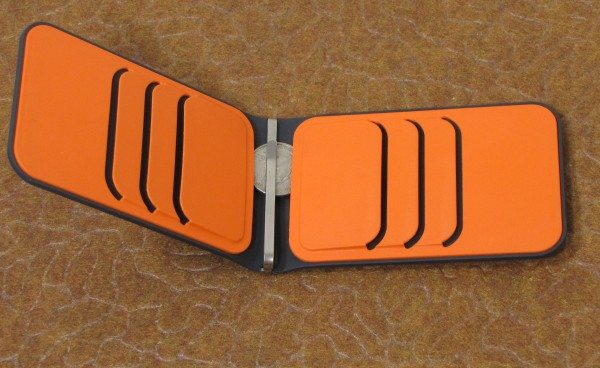 As listed in the features of the LUXE6, it has six card slots, three on each side of the wallet. The staggered slots allow you to easily place and retrieve the card you want. The included money clip is a nice feature if you do happen to carry paper money. The only issue I can see with the inside is if you need to carry more than six cards.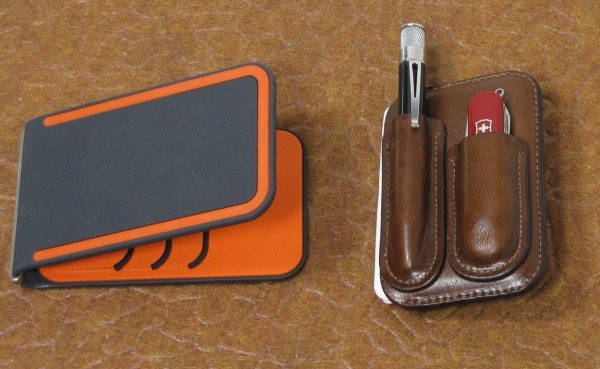 Let's talk about how I/we carry our wallets for a minute. I used to be a traditional back pocket carrier, but with my current setup I carry it in my front pocket. The LUXE6 to me, is designed for a back pocket, inside jacket pocket or some sort of bag for men or a purse for ladies. I am not saying you can't carry it elsewhere, but the bulk may make it a little uncomfortable in the front pants pocket. That being said it is not out of line with a lot of current wallets on the market today.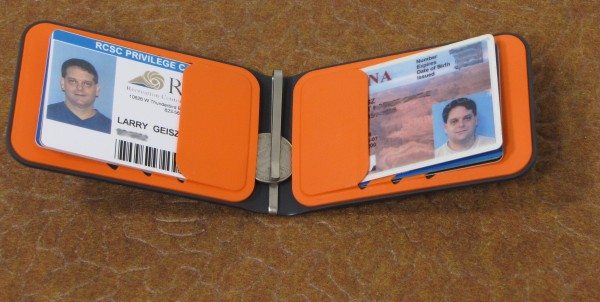 I tested the LUXE6 by putting all the items that I carry in my current wallet into the LUXE6. I found that all my standard sized and shaped cards worked fine, but some larger cards like my personal insurance card did not and that was kind of disappointing. Another issue I found was that while the slot openings inside the wallet are staggered, the depth that the cards slide down into the wallet is not, so all your cards will be hidden behind the front card. This would not stop me from using the wallet, but it is kind of inconvenient when you are trying to quickly locate and remove a specific card. The wallet material has a nice non-slip texture to it that keeps me from  worrying about it slipping out of my pocket.
So, what's my bottom line on the Dosh LUXE6 wallet? It's ok. I liked the materials it is made of, the basic layout and the colors. I personally think the design falls a little short on the slot sizes and in the fact that your cards are not staggered when in the wallet. At $74.95 from the Wallet Shoppe it may be a bit on the pricey side, but if you want a good-looking durable wallet, the Dosh LUXE6 may be for you. I will definitely use it for my travels but not for my everyday carry.