We use affiliate links. If you buy something through the links on this page, we may earn a commission at no cost to you. Learn more.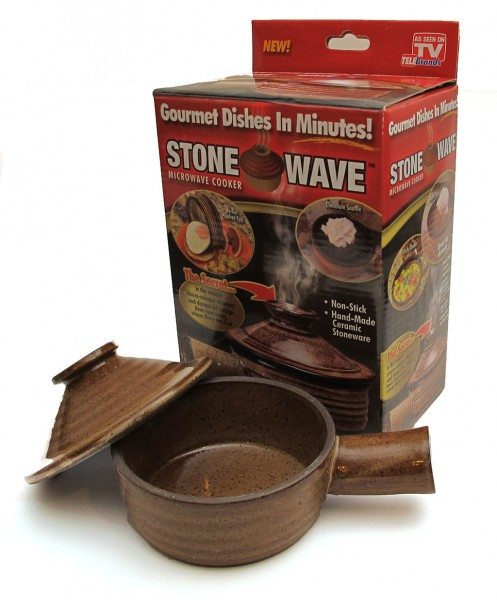 Do you eat out more than you cook at home? What if you could make an omelet in less than 5 minutes or an "apple pie" in 3 minutes? Would that make you consider staying home instead of going out? The Stone Wave Microwave Cooker from Telebrands (As Seen on TV) lets you cook foods quick and easy. It may become your new cooking pal. Let me show you how it works.
Note: Images can be clicked to view a larger size.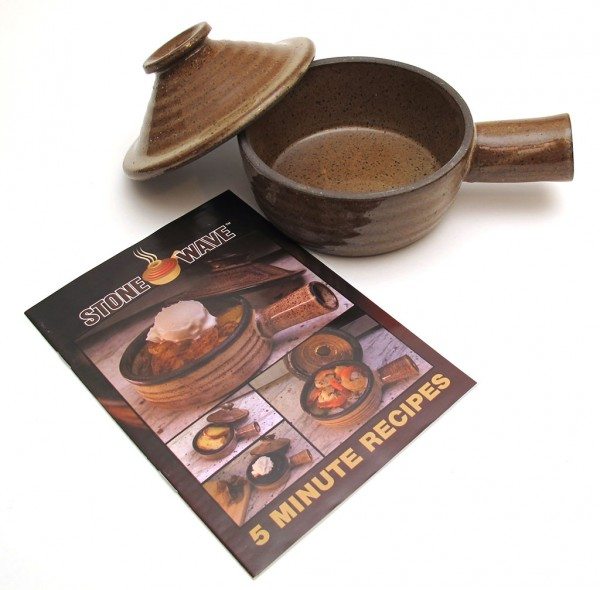 Package Contents
Stone Wave cooker
Recipe guide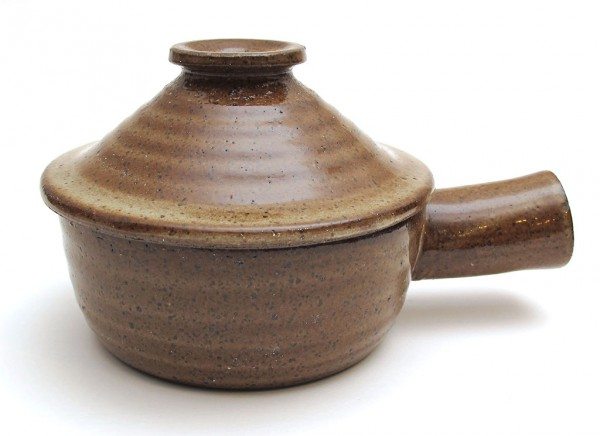 The Stone Wave Microwave Cooker is a ceramic stoneware bowl with a special domed lid that allows heat to be circulated, while the special chimney design allows steam to escape.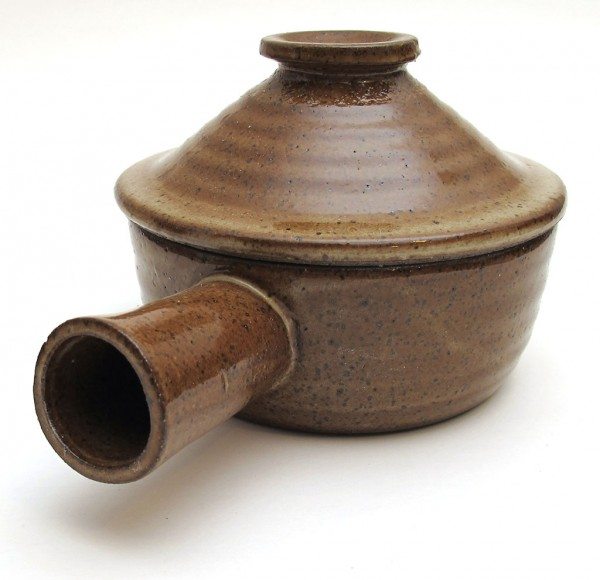 This cooker has been designed for microwave use only, and should not be used in a conventional oven or on the stove top.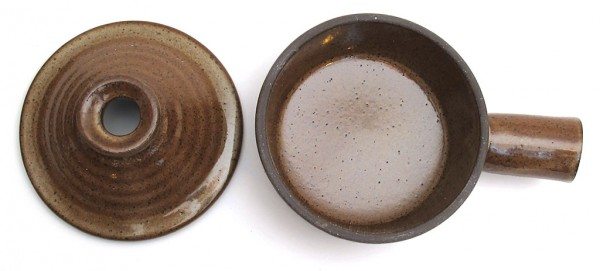 The hollow handle is one of my favorite features because it stays cool even after several minutes in the microwave.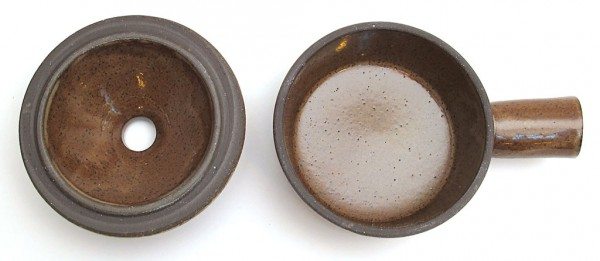 The inner diameter measures 4.5 inches, with a 3.5 inch height and a 12 ounce capacity. You're not going to use this cooker to make a meal for your entire family. It's designed for single servings. That said, most medium sized microwaves should be able to accommodate up four Stone Wave cookers at the same time.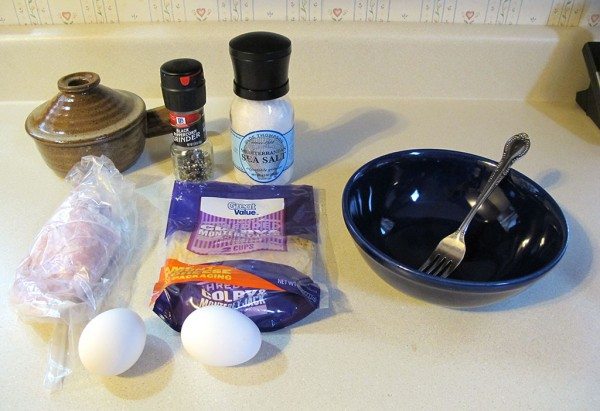 I used the included recipe booklet for my first cooking test – an omelet.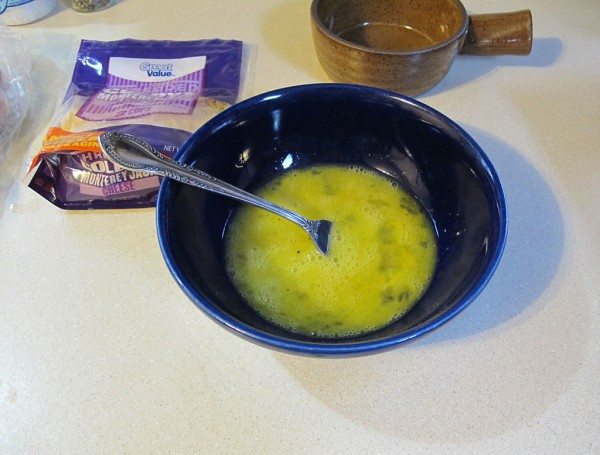 As per the directions, I whipped up two eggs with a fork and added salt and pepper.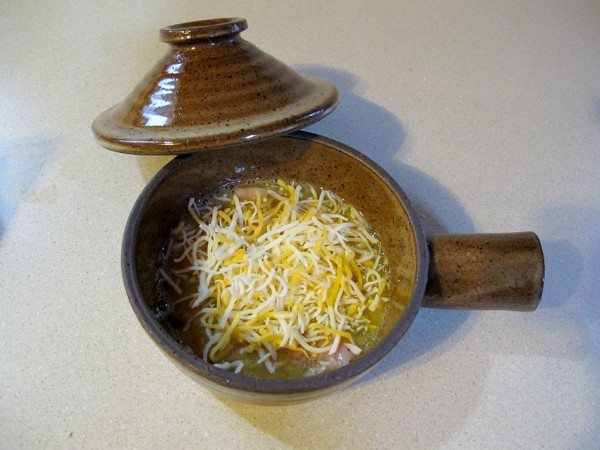 I also added a bit of shredded ham and some cheese on top. With the lid in place, I put the cooker in the microwave for 1 1/2 minutes. Then using the handle, I took it out of the microwave to check if it was done cooking. The top was too hot to lift without using a pot holder. Using a fork I checked the middle to see if it was still liquidy, which it was. I put the lid back on and cooked for an additional 45 seconds.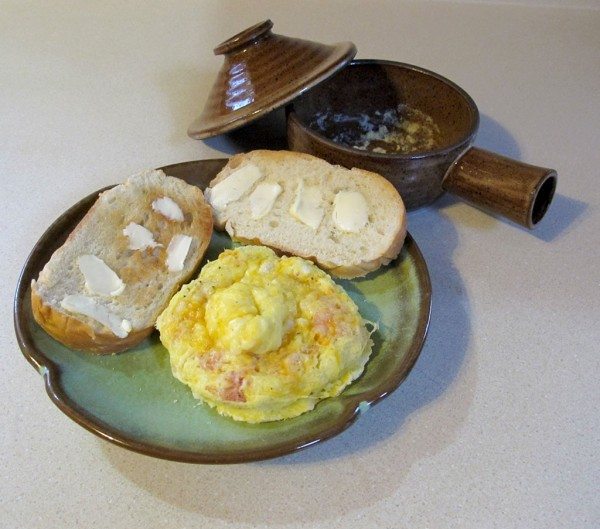 Here are the results. It actually turned out pretty good. I think the additional 45 seconds was a bit too long as the edges were a little chewy. But other than that, it was a quick and easy. In case it's not obvious, you can eat right from the Stone Wave, I just put the omelet a on plate so you could see it better.
I can imagine fixing an omelet like this one before leaving for work in the morning, to take with me for breakfast.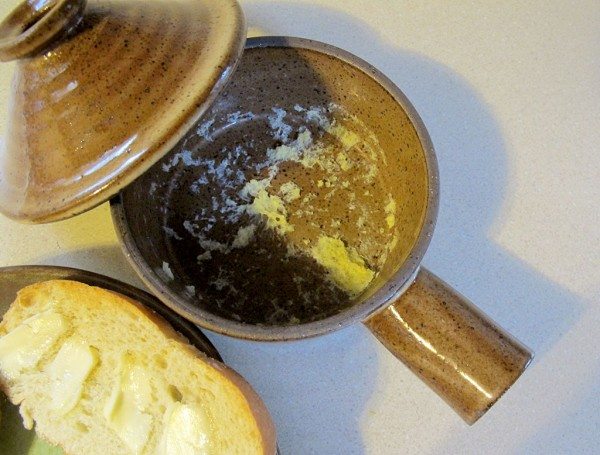 The box and website mention that the Stone Wave has a non-stick surface, so I was anxious to see if the eggs would stick to the sides and bottom of the cooker. It did stick a little, but not really all that bad. I think a way to avoid sticking would be to smear a little butter or olive oil on the bottom and sides.
After my omelet lunch, I was ready for some dessert, so my next test was to make an "apple pie".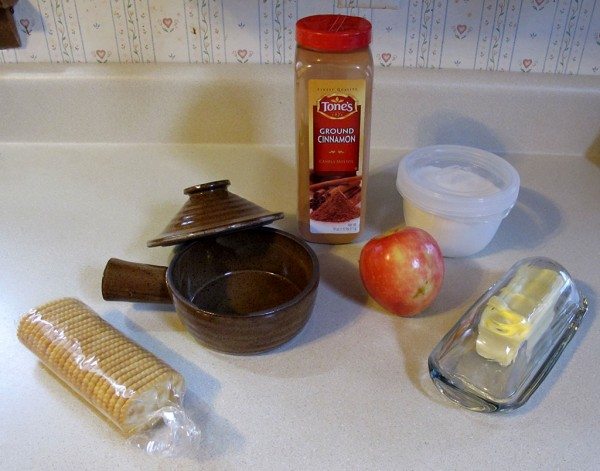 I like to cook, but I don't like to bake desserts – I like to eat them though! Making a pie from scratch just seems like a colossal hassle to me, so I never do it. When I saw the baked apple crisp recipe in the included recipe book, I knew I'd be trying it.
You can't get much easier than one apple, water, butter, cinnamon, sugar and some bread crumbs. I didn't have bread crumbs so I substituted a couple Townhouse butter crackers.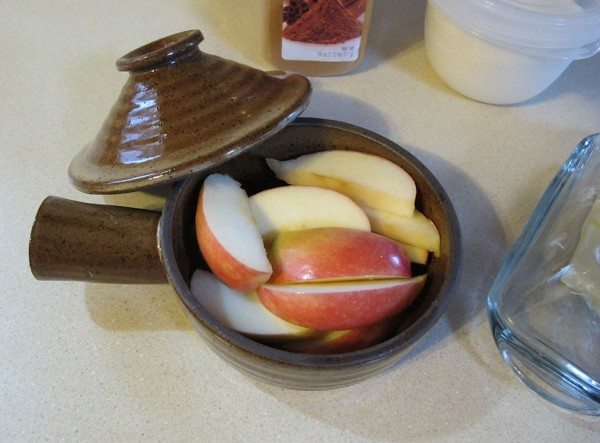 All you have to do is slice the apple, add a tablespoon of water and cook for 2 minutes. Then you pour out the excess water, add some cinnamon, sugar, butter and crushed crackers.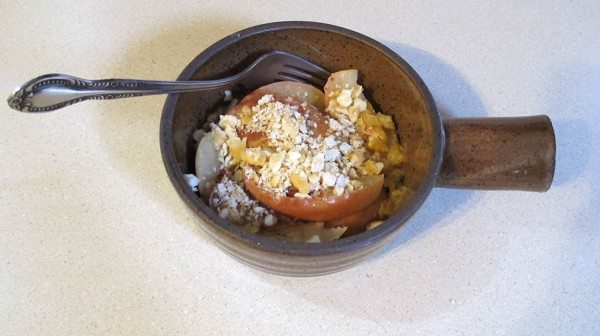 One minute later you'll smell that wonderful apple pie smell as you take the Stone Wave cooker out of the microwave. One word comes to mind to describe this quick and easy dessert – yum! I didn't even feel that guilty for eating it because it didn't have a ton of sugar (just 1/2 teaspoon) or any weird ingredients that I can't pronounce.
I know that I could use a glass bowl with plastic wrap or waxed paper over the top to cook the same things I've tried here. Sure, that would work, but I don't like to use plastic wrap or waxed paper anymore because I wonder what chemicals they are leeching into my foods. I prefer to use glass dishes, but I don't have any with handles like the Stone Wave or with lids that have a steam opening like the Stone Wave. I've used plates on top of bowls, but that ends up being awkward and a little difficult to get in and out of the microwave.
A Stone Wave cooker can be easier for kids to handle and perfect for college kids and even people with a whole kitchen full of pots and pans. I like the simple design of the Stone Wave cooker and will be trying more recipes soon.
I really want a Stone Wave cooker with a capacity large enough to cook two or more servings at once.
Note: The cooker is advertised as $10 each, but there doesn't seem to be a way to order just one through the official Stone Wave site. When you order, it automatically selects 2 Stone Waves which charges you a total $23.98, which includes shipping & handling. You can find them at Walmart for $9.88 each.
Product Information
Price:
$10.00
Manufacturer:
http://www.stonewave.com/
Pros:

Easy to use
Quick cooking
Splatter free cover

Cons:

Small capacity, single serving