We use affiliate links. If you buy something through the links on this page, we may earn a commission at no cost to you. Learn more.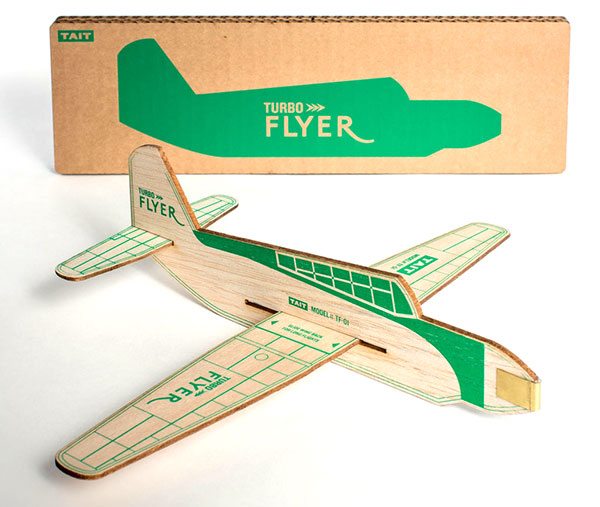 If you enjoyed playing with paper airplanes as a kid or now as an adult, the Turbo Flyer kits from Tait Design Company will put a smile on your face. These easy to assemble balsa wood model kits have been designed to fly up to 50 feet without electronics, batteries or anything more than a quick snap of your wrist. They are made in the USA of light weight balsa wood, with non-toxic water-based ink graphics.
Turbo Flyers by Tait Design Co. are available in several colors and are priced starting at $18 individually and $60 for a 4 color set.