We use affiliate links. If you buy something through the links on this page, we may earn a commission at no cost to you. Learn more.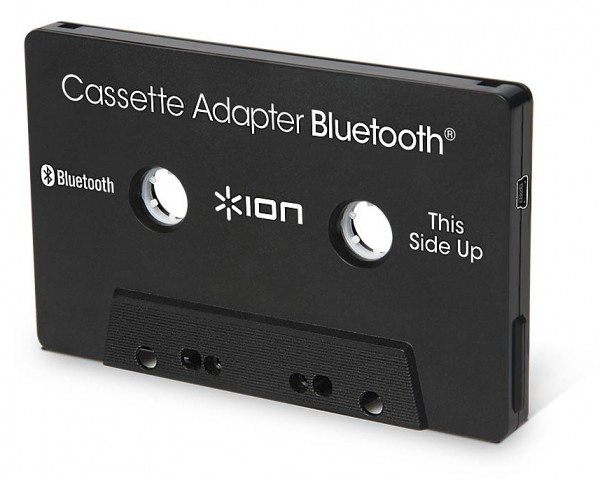 Anybody with an older car can relate to this: You have a smartphone with all the latest Bluetooth connectivity, but your car stereo is still oh so 90s with its cassette and maybe CD player. No USB. No AUX port. Certainly no Bluetooth… until now. Ion has made it possible for any Bluetooth-enabled device to connect wirelessly to any car audio system via its new Cassette Adapter Bluetooth. There is no complicated installation or wires or even tape. Just pop the cassette in, pair the device, and your music is now playing over your car speakers. Plus, any incoming call can be heard over those same speakers, resulting in true hands-free calling. Will the audio be audiophile quality? Nope, it's Bluetooth. However, convenience should far outweigh any trade-offs in audio quality.
The Ion Cassette Adapter Bluetooth can add new life to old car stereos, which can be a big money-saver. Included are USB Charging Cable, manuals, and it's equipped with a 6-hour rechargeable battery. Pricing and release date have not been announced yet.