We use affiliate links. If you buy something through the links on this page, we may earn a commission at no cost to you. Learn more.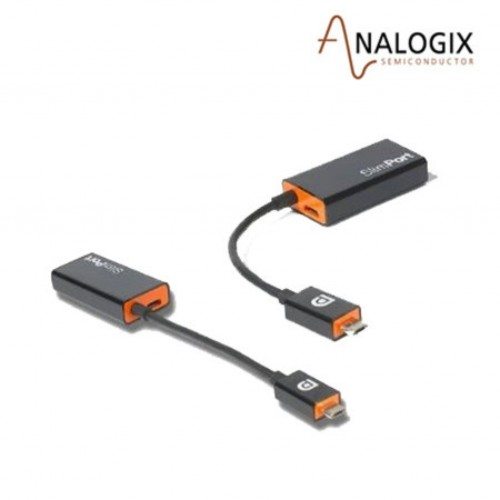 I've mentioned before that I'm a cord cutter, which means I don't really watch or subscribe to cable television. I tend to watch most of my video on the internet via services such as YouTube, Netflix, etc.  I am also an owner of a Nexus 4 smartphone and Nexus 7 2013 tablet, and I really like to watch online video on these devices.  I recently had the opportunity to review the Analogix SlimPort HDMI Adapter for SlimPort Smartphones. Will it be good enough to use this to output my video to my HDTV?  Let's find out.  
Note: Images can be clicked on to view a larger size. (Also forgive my mess of cables in the photos!)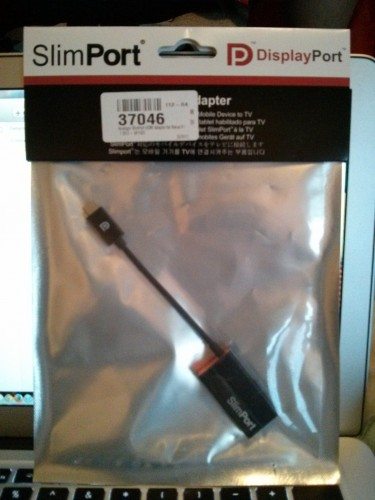 The adapter comes in a simple package.  It is made of smooth, shiny black plastic.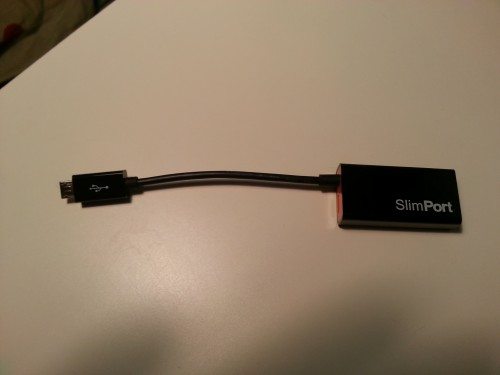 The dimensions of the cable are 8.3 in x 6.5 in x 0.5 in.  The weight is only 1.76 ounces.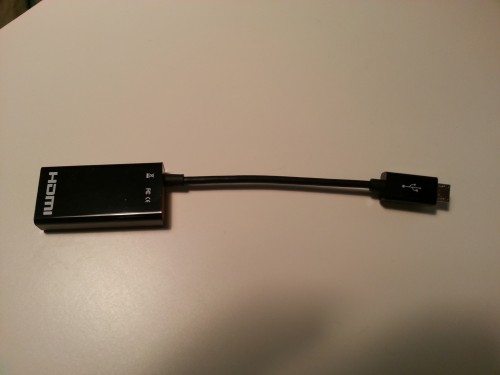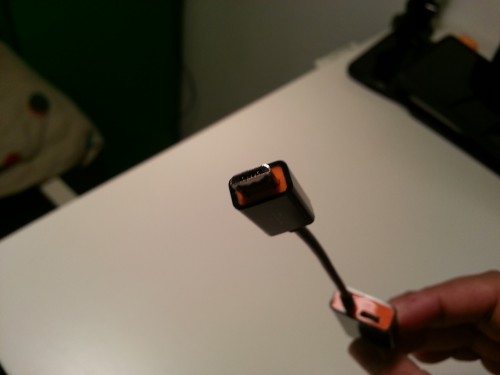 There is a microUSB port on one end and an HDMI port on the other.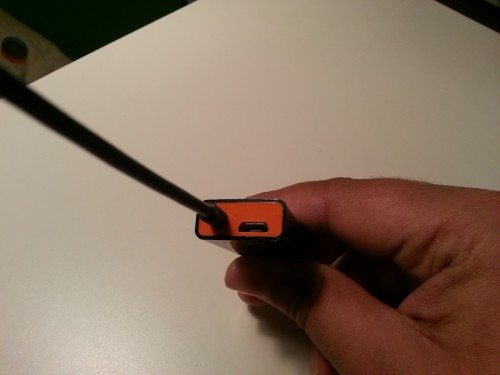 There is also a microUSB port that is used strictly for charging, which is optional. This proved to be convenient if your mobile device's battery is low.   (There is no extra microUSB charging cable included.)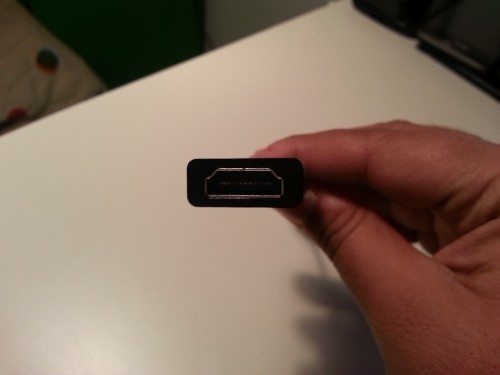 Using the SlimPort adapter was a great experience. It mirrored the output of both my Nexus 7 2013 and my Nexus 4 perfectly.  Both audio and video quality was crisp, with no lag.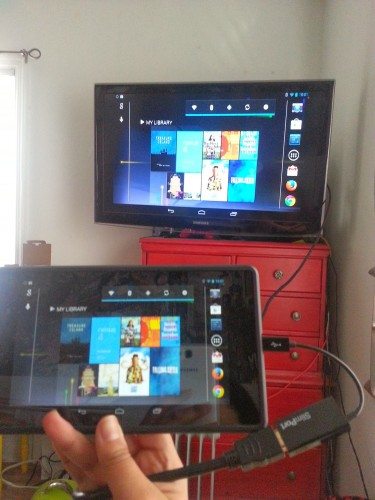 The HDMI output was mirrored when moving it in portrait or landscape orientations.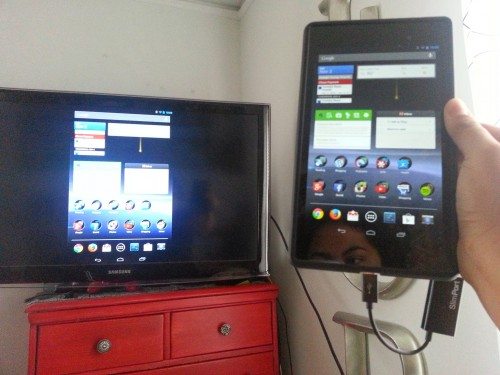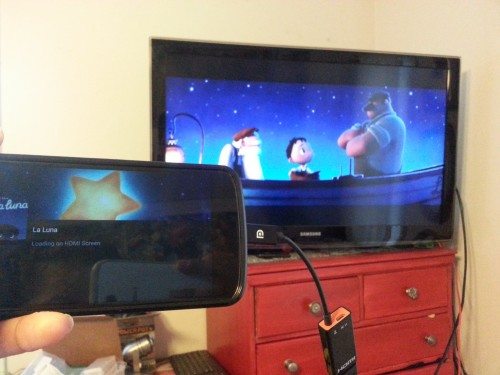 I tested this with video services such as YouTube, Netflix, Google Play Movies, and various websites in the Google Chrome browser.  I also played music with Google Play Music, Spotify, and Pandora.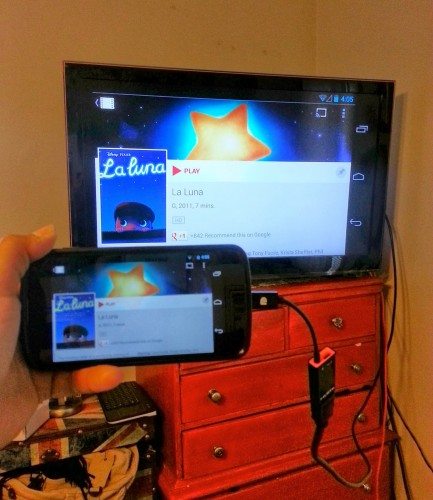 In the Google Play Movie app, the output is displayed only, not mirrored.  If you look at my phone, it says "Loading on HDMI screen".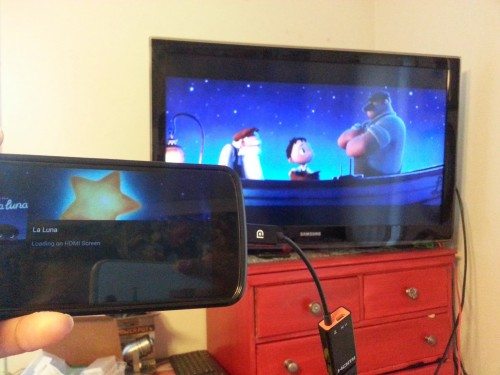 The cable on the Analogix SlimPort adapter had no issues attaching to my devices even though they were in cases, which was a big plus.  The adapter was flexible and very light.
Overall, I really like this cable and find it super convenient when I'm traveling and want to display video onto an HDTV or HDMI monitor.  The only criticism I have is the the output resolution sometimes doesn't exactly match the HD output dimensions, perhaps because the resolution of the Nexus devices aren't exactly 1920 x 1080.  I don't find it to be a huge deal, as it works really nicely anyway.  The Analogix Slimport HDMI adapter is available via the MobileFun website for $35.99.  You'll find other accessories there, as well,