We use affiliate links. If you buy something through the links on this page, we may earn a commission at no cost to you. Learn more.

Left Field Design has a Kickstarter project that takes an old-world design and evolves it for modern times. The LFD CardClip is a machined (money) clip-style slim wallet, engineered to securely carry your identification, a few credit cards, and paper money. I have been considering trying something like this for too long now. So, when Julie offered up the opportunity to review the CardClip I raised my hand to give it a try.

From a material, build, and finish standpoint, the CardClip is very well done. It is made from a satin finished, stainless steel.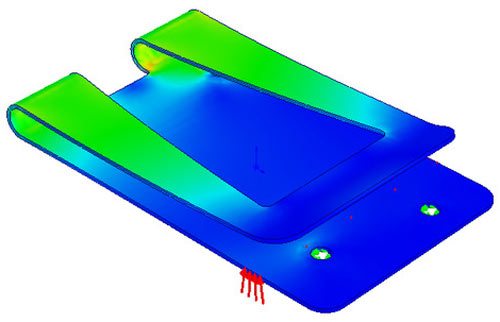 According to LFD, the CardClip is "specifically engineered to resist fatigue and last a lifetime, the low-profile Clip (only 0.34 inches tall) can hold up to five credit cards and reliably spring back to grip a single bill". The CardClip is definitely stiff and takes a decent amount of force/effort to insert cards and money between the two plates. I am still getting accustom to taking what I need in and out of the Clip. But I have little worry that what I slide into the Clip will accidentally slip out. Although, I do worry a bit about wear & tear on my ID/credit cards and ripping my bills.

As I said, I have contemplated giving up my big, thick, pain-in-the-behind wallet for a minimalistic/slim design for ages now. As you can see, the ClipCase is approximately one-third the thickness and less than a quarter the volume of my wallet. But this slim wallet can only carry a fraction of the junk I typically take with me on any given day.  Truth be told, I have never pulled the trigger due to my fear of leaving something behind.

Due to its form factor, it is perfect for carrying it in your front or back pocket.  You barely notice it is there.

Left Field Design included their optional RF blocking shield to make the CardClip a slim, RFID scan resistant wallet. While I believe this is a minor issue at the moment, it could likely be more so in the future:
"Radio Frequency Identification (RFID) enabled credit cards allow card scanning from a distance. Using portable, concealed scanners, thieves exploit this feature to wirelessly steal credit card information from RFID cards in your wallet. The optional RF blocking shield has a continuous layer of pure copper.  When RFID cards are fully inserted between the RF shield and the all-metal CardClip or KeyClip, radio frequencies are blocked, protecting your credit card info."
In addition to the simplistic/basic CardClip, this Kickstarter project also includes two other products: the LFD KeyClip and the KeyCase.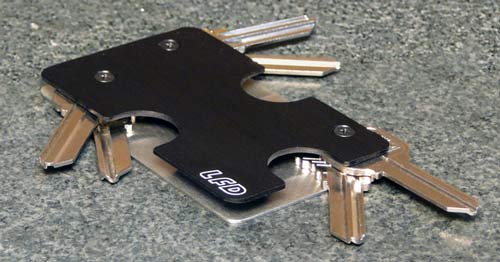 The KeyCase holds up to 6 keys in a relatively flat case, the size of a credit card.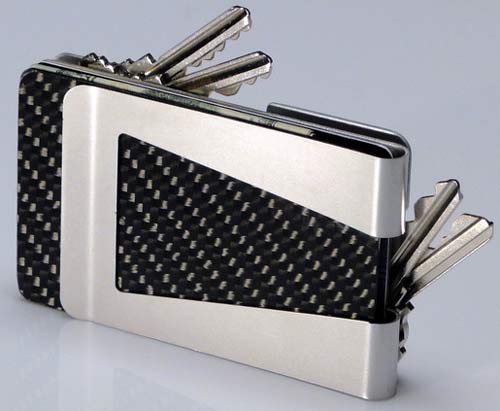 The KeyClip combines KeyCase and CardClip in an integrated key organizer and wallet that looks to be very useful and well built.
Overall, I do like the build quality and utility of the ClipCase, but it is similar to countless other money/card clips. That being said, the KeyCase and KeyClip are interesting and really would make for a fun stocking stuffer for those who like gadgets. As I finish this review, this Left Field Design Kickstarter project has reached half of its funding goal of $9500 with 25 days remaining. The ClipCase can be pledged for $20, KeyCase for $32, and the KeyClip for $44. If you want the RF card or combination of any of these three, package deals are available for larger pledges.

Product Information
Price:
ClipCase - $20; KeyCase - $32; KeyClip - $44
Manufacturer:
Left Field Design
Retailer:
Kickstarter project page
Pros:

- Quality materials
- Well constructed
- Slim form factor

Cons:

- Similar to many other money clips
- Limited carrying capacity