We use affiliate links. If you buy something through the links on this page, we may earn a commission at no cost to you. Learn more.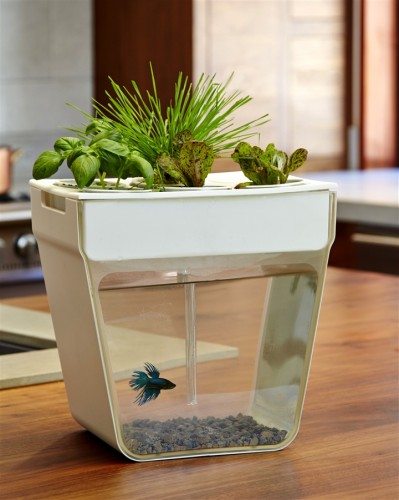 What if the "chores" of maintaining a fishtank and herb garden suddenly took care of themselves, allowing you more time to, well, do just about anything else?  The AquaFarm from Back to the Roots is a closed loop eco-system that does just that!  Your fish does his little fish thing on the bottom and the filter recycles the fish waste, water, and tank scum up to fertilize the fresh herbs and plants growing above.  It's aquaponics in action!  That just leaves you to admire and feed your fish, while eating your new supply of organic herbs.
The AquaFarm includes the full system, seeds, and a coupon for a Betta fish and is available for $59.99 .