We use affiliate links. If you buy something through the links on this page, we may earn a commission at no cost to you. Learn more.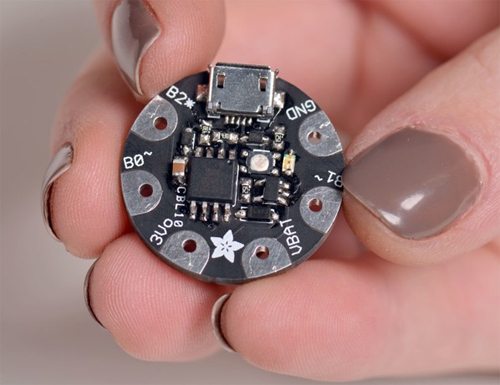 Adafruit , run by the 2012 Entrepreneur of the Year Limor "Ladyada" Fried, has announced the Gemma, a wearable micro-controller board with just a 1" diameter. The Gemma uses an Atmel Attiny85 and is programmable with the Arduino IDE through a micro-USB cable.
It has three programmable I/O pins, one analog input, and two Pulse-Width Modulated (PWM) pins for driving LEDs. The Gemma is perfect for DIY wearable art and fashion projects. It is based on the existing Flora board but is smaller for more compact designs.
You can sign up for a shipping notification at the Gemma page link, above.