We use affiliate links. If you buy something through the links on this page, we may earn a commission at no cost to you. Learn more.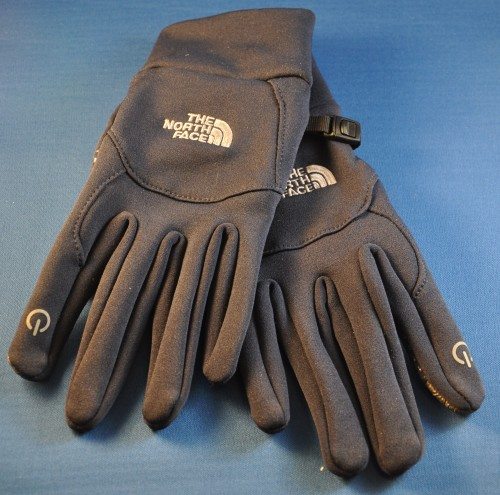 Here in the Northern Hemisphere it's winter, and that means gloves. With touch screens on all those smart phones, tablets, and such, what's a geek to do? Why, get a gadget-friendly pair of gloves, of course!
The North Face company, known for outdoor gear of all types, has had a line of gloves for use with touch screens for a year or more, but this year, it's been expanded. They call their version of this tech "ETIP". (I am so happy to see a company not use the initial "i" for a product name!) I bought a pair last year at the end of the winter season, but thought it'd make more sense to review them now.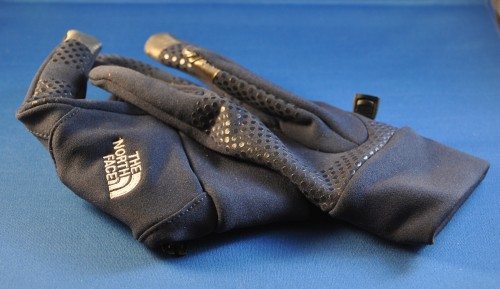 The gloves themselves are stretchy nylon, with a patterned "grippy" material on the palms and inner fingers. This gives a bit more insulation from a cold steering wheel, plus allows for more traction than the bare nylon would. These are not "frozen tundra" wear, by any means, but here in the South, these are good for nippy days from October to April. For the two weeks or so a year that we have "real" winter, you'll need more insulation. Of course, your mileage will vary greatly, depending on your latitude.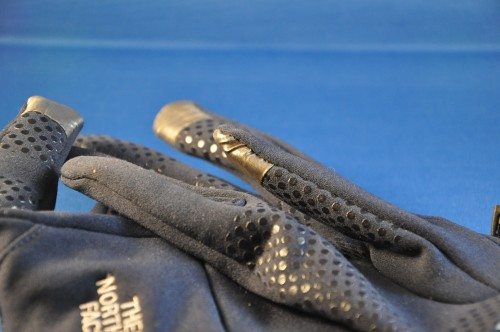 The ETIP part of the gloves are in each index finger and thumb. There is a silver-colored bit of fabric that covers those fingers and allows conduction to happen, which means conductive screens will respond! When driving in to work, it's really nice to pull my iPhone out of my pocket at a light and change or rate music, or to send a quick note to someone without having to bare my skin. Getting the gloves back on as the light changes to green is part of the issue with that process, so I'll often go riding away from a light bare-handed, at least until I can get to a place where I can get the gloves back on. With the ETIPs, I've not had to deal with that.
On my bike, I've used them under my padded, fingerless biking gloves, with the same results: instant access to my iPhone for GPS or music or whatever, while not having to leave my fingers out in the cold in order to do that. Really a nice upgrade!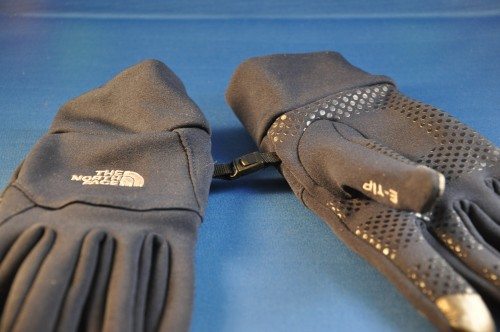 While the ETIPs work most of the time, it's not exactly the same as using your bare finger, so don't buy them thinking that. But if you want covered, if not perfect touch-screen action, you could do a lot worse.
Product Information
Price:
$45 (style reviewed here)
Manufacturer:
The North Face
Retailer:
various online and in stores
Requirements:

Hands with fingers, device with conductive screen, cold weather.

Pros:

Flexible
Easy to put on
Work reasonably well

Cons:

Not especially thermal
Grippy pads are a bit slick
Conductive pads are a bit fickle.