We use affiliate links. If you buy something through the links on this page, we may earn a commission at no cost to you. Learn more.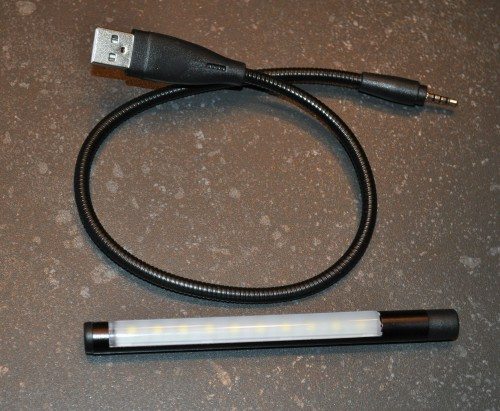 Sometimes you just need a little bit of light.  This portable USB light from IPEVO is a convenient, not to mention inexpensive, addition to a laptop bag.
It comes in two pieces–the LED tube and gooseneck flexible cord.  When assembled, the light is roughly 20″.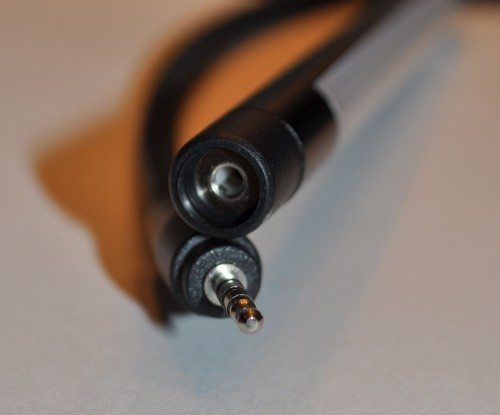 Assembling is just a matter of inserting the plug on the cable end into the receiver at the base of the light.  It snaps into place once fully inserted.
The light is ready to go and can be powered by any standard USB port.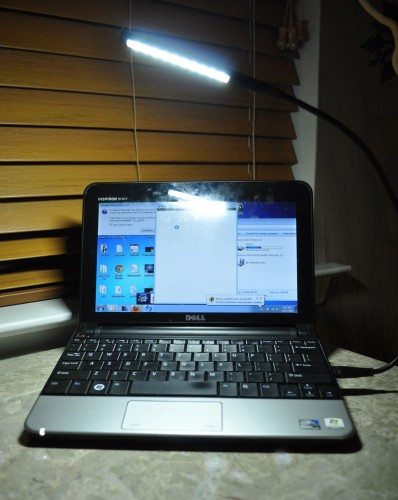 The above shot was taken with only the USB light as a light source.  This thing is BRIGHT!  There are 10 LED lights pulling just 5V of power from the USB, but emitting 300 lux of cool-white light.
There was a little bit of glare on the netbook screen that took some finagling with the cable to eliminate, but this really shines (excuse the pun) when lighting up a book or office paperwork.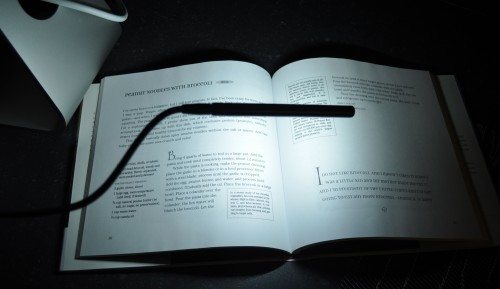 The other nifty little feature is a touch sensitive on/off button.  It's flush with the tip of the light unit and is activated by even a featherlight tap.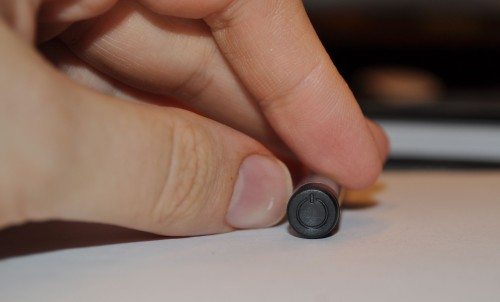 This is such a neat little light.  I love the LED tube and the brightness of the lights.  However, the moment I plugged it into my PC tower, I found its fatal flaw.
The flexible cord isn't quite stiff enough to support the weight of the light in all positions.  Most vertical positions caused the light to flop over.  Even posing it for the photo of the book was a challenge.  It's a little easier if the USB inputs are horizontal (like on a laptop) rather than vertical (like on an iMac), but position the cord too far over to one side, and the cord will flip and shift.
The cord could definitely be either  thicker or stiffer; it might impede some of the posability, but would result in less struggling and fussing.
Though for the price point, $10, it's a solid light and a nice little last-minute stocking stuffer.  The portable USB LED light is available through IPEVO.
Product Information
Price:
$10
Manufacturer:
IPEVO
Requirements:
Pros:

Bright white LEDs
Tap on/off power button
Inexpensive

Cons:

Flexible cord can't hold its own weight at all angles