We use affiliate links. If you buy something through the links on this page, we may earn a commission at no cost to you. Learn more.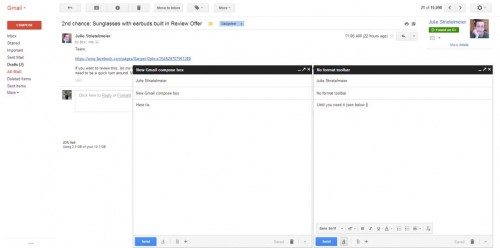 Gmail's been my primary email since the days when people were still bartering things just to get an invite to the beta. 🙂  Since those days, there's been a number of updates to the web interface.  Google has recently put up a list of upcoming changes for the next few months, and you can preview one of them now.  When you hit compose, rather than opening up a full page blank message, Gmail will  give you a pop-up window to compose your message (click on the above graphic for a bigger picture).  Allowing for multiple pop-ups and the ability to still work with your mailbox in the background is great for better multi-tasking, and it's much cleaner as formatting options aren't visible until you need them. It also allows for much easier placement of image attachments.
To turn it on, just click the "Compose" button in Gmail, and follow the simple instructions. Of course if you don't like it you can easily switch back to the old version.