The Gadgeteer is supported by readers like you! If you buy something through links on our site, we may earn an affiliate commission at no cost to you. Thank you! Learn more.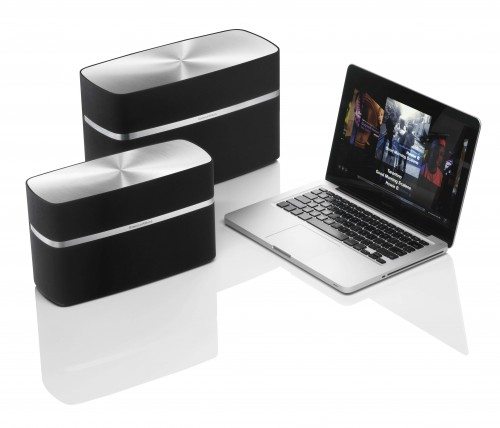 Bowers and Wilkins just keep the hits coming. You might think this British audio powerhouse would take a break, but they obviously have no intention of doing that. Apple has just changed their 30-pin dock, making every single dock speaker obsolete without a $30 adapter. One of the reasons Apple did this is to urge us to go wireless. B&W has taken the hint and have released two AirPlay speakers, the A7 and A5 Wireless Music Systems.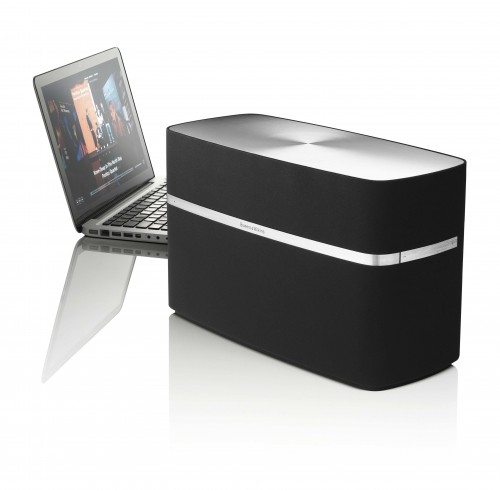 The speakers are just beautiful in an understated way, unlike the brazen Zeppelin Air. The A5 and A7 design resembles B&W's incredible desktop speakers, the MM-1. The AirPlay technology is now easier to set up with the free Bowers & Wilkins Setup App, downloadable from the App Store.
The 100 watt A7 features a 6-inch dedicated bass driver with two one-inch tweeters and two three-inch mid-range speakers which deliver what B&W says is full and controlled audio, even in large living rooms. It also has a built-in audiophile-quality 96kHz/24bit Digital-to-Analogue Convertor (DAC). The smaller A5 is designed with minimal visual impact and fits anywhere in a living room, bedroom, kitchen or desktop. These two new speakers will be sold alongside the Zeppelin Air, which means B&W now has three AirPlay speakers to choose from.
The A7 is priced at $799.99 and the A5 is $499.99. That's expensive, but if the quality and sound of the MM-1 and Zeppelin Air are any indication, then the A5 and A7 should be priced realistically. Both will be available in October just in time for the holiday season.