We use affiliate links. If you buy something through the links on this page, we may earn a commission at no cost to you. Learn more.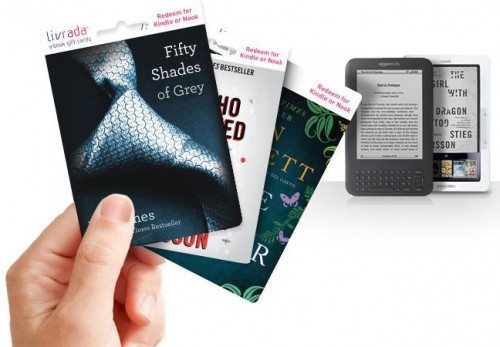 Giving someone a gift card is super convenient way to let them know you care by giving them a gift. They are easy to buy don't require you to wrap them. Now you can give someone the gift of your favorite book. Livrada is an eBook gift card service that has teamed up with Target stores to offer some of the latest best sellers. These gift cards will work for Kindles, Nooks, Kobo readers and even the Kindle and Nook smartphone apps. To redeem the gift, you just login to Livrada's site, and type in the number on the back of the card. The next time you login into your Amazon or Barnes & Noble account, you'll be able to download the ebook.
Livrada just launched 6 New York Times best selling titles in Target stores this summer. The titles include Fifty Shades of Grey, State of Wonder, Odd Thomas, Gone Girl, and the Girl Who Kicked the Hornet's Nest, and 44 Charles Street.
You can find the Livrada gift cards on the electronics aisle of Target near the e-readers. Prices are the same as the titles if you were to purchase the ebooks on Amazon or B & N.