We use affiliate links. If you buy something through the links on this page, we may earn a commission at no cost to you. Learn more.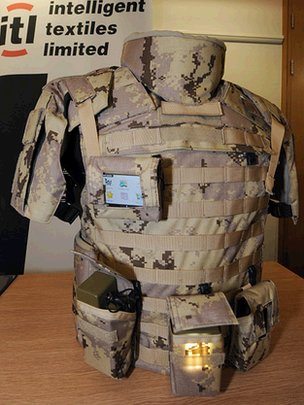 From the BBC comes a report on "e-textiles" that can provide clothes with a single, central power source to charge devices. Intelligent Textiles from Surrey UK  has developed and is testing a lightweight uniform for the military that has conductive fibres woven into it.  Rather than carrying seperate batteries for each device, a central battery can be carried and devices powered via the conductive fabrics.
"We have built-in conductive yarns that then take power and data to where it needs to be," Asha Thompson, director of Intelligent Textiles, told BBC News.
Wired for sound (and power and data and….)? 🙂
Read the full article here.