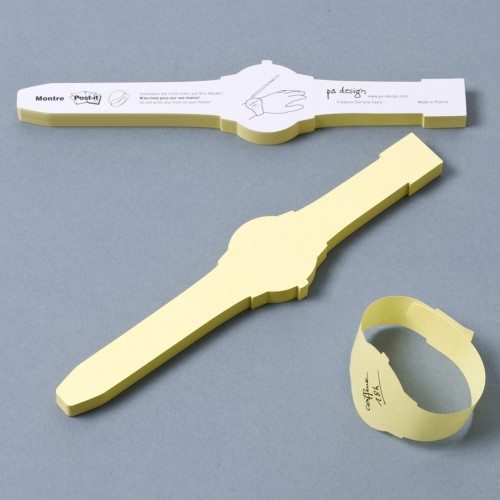 So the other half rings you to do something on the way home from work and you write it on a Post-it which you stick on your monitor.  You leave work, jump in the car, get home and……
Yep, Post-its are great WHEN you can see them.  Worry no longer, Doriane Favre has designed the Montre watch it to jot down your note and then whack it on your wrist so your notes always with you.
Available from Paris-based boutique PA Design for 14.00 € ($18.29) for 100 sheets.
Some of our links in posts like this one are affiliate links, which means that we may receive a small commission on purchases at no cost to you.