We use affiliate links. If you buy something through the links on this page, we may earn a commission at no cost to you. Learn more.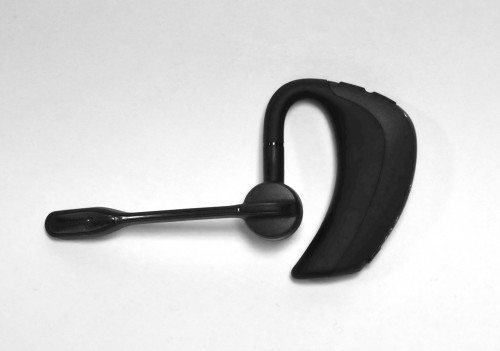 For a couple years now my go-to Bluetooth headset has been the Voyager by Plantronics. I have used several versions of it since the first one (read one of my previous reviews here), so I was excited to do a review of the latest version, the Plantronics Voyager Pro HD. I have been extremely pleased with every Voyager that I have ever owned, so I was almost sure it couldn't get any better. But boy, was I wrong.
Let me start out the review giving Plantronics some props. In the past when I had trouble with my headset I called Plantronics and they mailed me a replacement headset immediately, no questions asked. So even though I didn't expect doing so again, I had to contact Plantronics because the initial review unit they sent me had some problems. Again, no questions asked, they sent me another one. I have come to expect excellent customer service from them, and again, they didn't disappoint.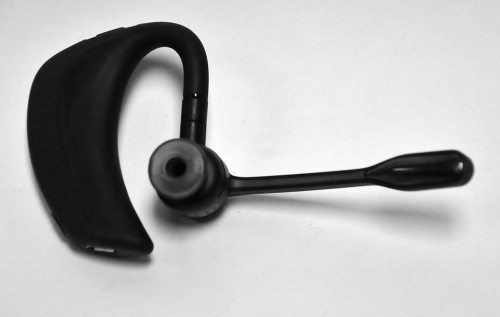 When I first looked at the Voyager Pro HD (herein after referred to as the HD) I was surprised because it was almost indistinguishable from my current one, the Voyager Pro UC. But upon closer inspection I saw that there were subtle touches that made it look slightly different. The Plantronics branding was darker in color. More business-like to me. There was also a little red stripe down the inside of the boom mic, which to me displayed a bit of playfulness. Hmm… very interesting combination indeed.  The metal mesh surrounding the mic was also slightly different, and that was about it.  In fact, to see these differences I had to hold the headsets beside each other, so long-time Voyager users will feel at home here.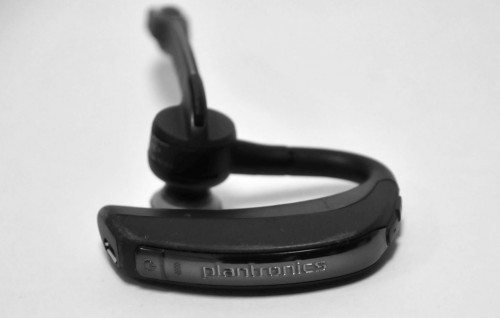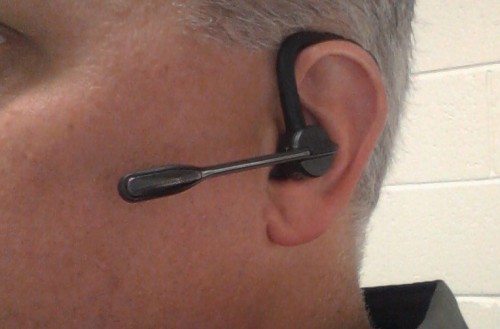 The HD is no different than previous versions… the all-day comfort is wicked-good. Just excellent. It looks big, and bulky, and geekish for sure. But this thing is so comfortable you'll forget it is there. Which I did one time in the car while spending 10 min. looking for it only to realize I was an idiot because it was still on my head. And I have accepted my 'geekness', so I don't really care how it looks.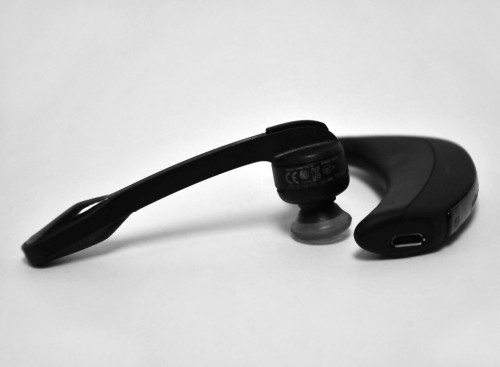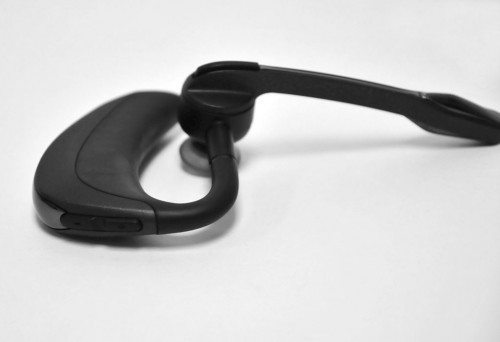 The micro-USB connection for the power adapter is on the bottom of the battery bump that sits behind your ear. The call answer/hangup button is on the outside of the headset at the base of the boom mic. The volume control buttons are located on the top of the bump. And the power on/off button is located just below the Plantronics branding on the outside of the bump.  The boom arm swings up and can be turned to the opposite side, so it can be worn on either ear.  The arm that extends from the bump behind the ear down to the boom mic is made of a flexible rubber material which has also been present on previous models as well, and I have found it to be very sturdy and rugged, withstanding dozens of placements on my head every day.
The features
The feature-set on the HD is great. As the name would suggest, it streams HD sound from your devices and from my testing with various music apps on my phones and tablets, it sounds great, albeit obviously in only 1 ear.  It announces things in a pleasant female voice in your ear when various things happen.  For example, when powering up the headset it tells you… 'power on. Talk time # hours.'  When it connects to a device it says 'connected to Phone 1 (etc)'. When automatically answering a phone call it says 'answering'. I found it very useful, especially letting you know how much talk time you have left and when it is dying and needs to be recharged. When the headset is on your head and a call comes in you get the familiar ring tones in your ear to signal a call is coming in. But it would be nice if it would announce who was calling. Plantronics, are you reading this?
Speaking of automatically answering, that is probably the coolest feature of the HD. If the HD is sitting on the table and your phone rings, you can simply pick up the phone if you want and answer the call and then talk on your phone. The HD won't activate at all. But if you pick the HD up and place it on your head, it will automatically answer the call. You don't have to press the call button, or do anything on your phone. It just senses that it is on your head and answers the call.  If the HD is on your head when a call comes in you will have to either press the call answer button or answer the call on the screen of your phone. But if you are in a call and want to switch to the phone you simply remove the HD from your head and place it on the table and it senses that it is no longer on your head and switches the call to the phone automatically.  This feature alone is worth the price of this device in my opinion.  If you have been a Bluetooth headset user for very long you can appreciate how valuable this feature is. Very, very cool.
The final feature that I'll tell you about is called Vocalyst. This is a service that comes with the HD and gives you access to the basic Vocalyst features free for 1 year.  After that it costs $25 a year. What it allows you to do is press the call button 3 times and it automatically dials the Vocalyst service. You don't have to put the Vocalyst number in your phone, it just dials. Once Vocalyst answers you can do numerous things with your voice, like ask what the weather is like, what the latest news is, send a text or email, post a Facebook or Twitter status update, and several other things. You have to follow the instructions in the box to set it up at the Vocalyst website first. I found that the voice recognition on Vocalyst to be ok, but not the best. I am going by anecdotal evidence here, but I am going to guess that 2/3 of the time it did a good job on my requests. I am not sure I will be paying for it once the free year runs out.
I should also mention that there is a Vocalyst app that is available for your iPhone or Android device that can be used to read your text messages to you when they arrive. This is very handy when driving, and you don't need to be looking at your phone.
The bottom line
I love this headset even more than the last one. The call quality is excellent. All-day comfort is second-to-none. The noise-cancellation is just as good on the HD as in previous versions. I rarely find an instance where my call quality is hurt by surrounding noise except in direct heavy wind. Battery life is excellent, as you would expect with that mammoth battery bump behind the ear. And the automatic-ear-sensing thing is awesome. Yes, that's the technical term for that.
I highly recommend this Bluetooth headset and it will remain my go-to headset.
Product Information
Price:
$99.99
Manufacturer:
Plantronics
Pros:

Excellent all-day comfort
Excellent auto-sensing feature
Excellent battery life and call quality

Cons:

It is a big headset
Vocalyst service eventually costs money