We use affiliate links. If you buy something through the links on this page, we may earn a commission at no cost to you. Learn more.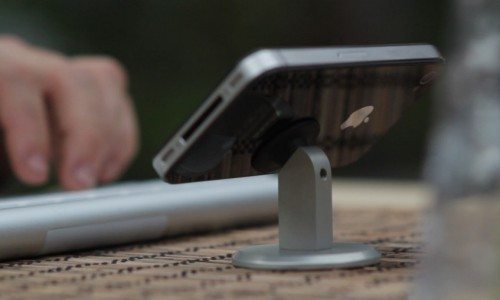 Sick of smartphone stands that are made for a specific phone only (like only an iPhone 🙂 ) ? Sick of smartphone stands that don't work once you put a cover or a case on to protect your baby?
The Oona is a collaboration by 3 guys out of the Bay Area that consists of a base, a stand and 2 suction cups.  This allows you to use it in a stand configuration (as above), as a suction-mount to mount onto a window or other smooth surface, and even as a tripod attachment. It will work on any phone, with or without case, up to about  225g (9oz) with a smooth back surface (even a Blackberry :)).
Available direct from Oona for $29.95 plus postage.