We use affiliate links. If you buy something through the links on this page, we may earn a commission at no cost to you. Learn more.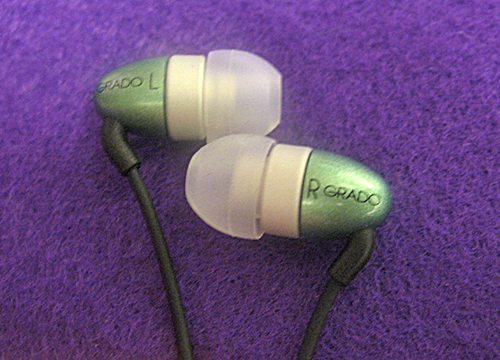 You gotta love a company like Grado. They're a family-run business out of Brooklyn, NY who make various cartridges and headphones in many price ranges. They have won countless audiophile awards by refusing to adapt to the latest trend or gimmick. One look at the design of their headphones, and you might think they were designed in the 50s. They have a very cool retro look about them. And the majority of their headphones and phono cartridges are made in Brooklyn. Not just sold, but MADE in the USA. How rare is that? This approach must be successful because Grado sells a lot of headphones to people looking for that "Grado sound" and are willing to pay for it. So it's ironic that with Grado and their US made ethos, I am reviewing a Grado product made in … Japan. Oh, well, when you read the particulars of the Grado GR10 earphones, it becomes clear that the manufacturing process for earphones is exponentially more difficult than headphones, due to their almost microscopic parts. But don't worry, the GR10s are every bit a Grado product as their headphones.
With the Grado GR10 earphones, I have to use my own tips because the supplied tips just don't fit well enough to seal properly. I have that issue with many other brands, but I don't really care because the GR10s are so good, so smooth, so easy to listen to, that I can forgive this. Heck, I can even forgive the lack of a carrying case (more about that later).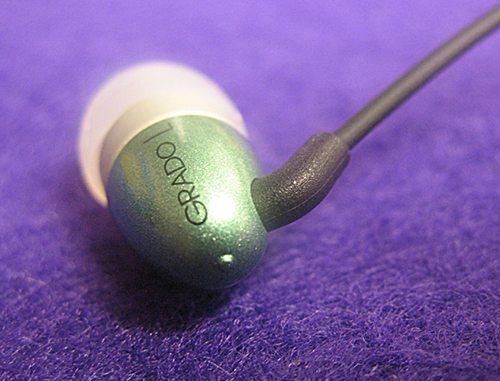 First, I'll deal with the aesthetics. If you don't like aqua green, you're gonna have issues with the GR10s. Luckily, they're small, so color is not that prominent. The earpiece has a brushed, aluminum ring separating the sound tube from the shell. There are also replaceable filters to keep out ear gunk. The left earpiece has a tiny bump molded into the plastic shell so you can feel which one is the left earphone without having to search for a too small L or R. It's a nice touch.
There are basically two approaches to earphone technology. One is the more accurate, but clinical armature and the other is the warmer, but not as accurate dynamic speaker. Both have their pros and cons in sound and price, with armatures usually costing more. The GR10 is a slightly different moving armature design, with the sound qualities falling somewhere between the two competing technologies. The moving armature design creates a wider frequency range than static single armatures and they are also more expensive to produce, which helps explain the higher price.
As I said before, the GR10s are very small but their proportions make them look a bit short and fat. However, they slip into your ear easily and stay put under normal activity. With the right-sized ear tip, the seal is just about perfect, allowing the bass to mesh well with the mids and highs. You can also insert them upside down and wrap the cord behind the ear. Not only does this usually improve the fit, it also cuts out microphonics, that thumping sound that occurs when the cord is bumped. Note that the GR10s don't artificially accentuate bass like some other brands, so if you like techno or hip-hop, you may be disappointed. I'm not.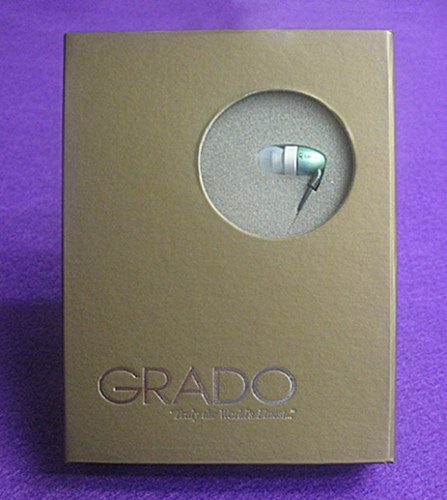 It seems Grado has put all their resources only into the GR10 itself, because they come with three sizes of silicone tips and four tiny earwax proof filters. That's it. A plain, brown box, no foam or flanged tips, no built-in cord mic for smart phones and no carrying case. If you want to protect the GR10s (and you will, based on their cost), then you're on your own. I suggest an empty Altoids candy tin, which can make a great case. I've done it myself. The point is, though, that you shouldn't have to do that. Grado should offer a case at the very least.
Never miss one of our posts again. Sent MON, WED, and FRI with the latest gadget reviews and news!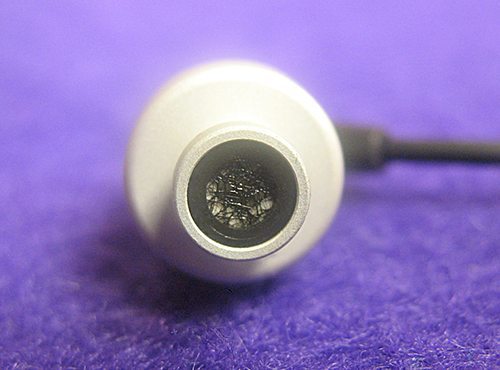 If you can get past the lack of a case and concentrate on the sound, then you're in for a treat. I wanted to sample many different genres of music, but to give the GR10s a fair shake, I needed to test them with music I was very familiar with. So I chose some classic rock, 80s new wave and a little jazz and classical. I am not much of a fan of newer music and since the GR10s are not bass monsters, they were a good match for my older, eclectic musical tastes.
The pop-punk group, The Runaways anthem, "Cherry Bomb," doesn't have the impact it could because of a perceived lack of bass, but hey, its has accuracy that I actually prefer. Lead singer Joan Jett's breathy vocals are full of attitude and teasing. That's lost on many other earphones.
The Manhattan Transfer's eponymous first album is a vocal tour-de-force and the GR10s slightly forward mids bring out the group's famous harmonizing quite well. Whether it's the big band influenced "Tuxedo Junction" or the doo-wop styled "Gloria," the four members meld into an almost perfect instrument that have amazing clarity on these Grados.
The Human League was one of the quintessential 80s dance groups. The 12″ single (that term is still used) mix of "Don't You Want Me Baby" has pumped up bass and percussion at the expense of all else. The mix is designed to get you off your feet and moving. This is where the GR10s fail to deliver. Because of their laid back nature, the GR10s don't provide the "oomph" you expect in a dance mix. But if that's what you're looking for, you can easily find earphones that will artificially boost the bass for far, far less money. Just don't expect any accuracy.
Producer and musician Brian Eno's "Just Another Day on Earth" from the album of the same name has an airiness about it that comes and goes throughout the song, pulsing to its own rhythm. As the song opens up and closes down, the GR10 rides this rolling, aural wave expertly. This album is quite bass heavy and the GR10s tame it to a pleasurable level.
If you are a fan of vocalists such as Frank Sinatra, you will absolutely love the GR10s. His 50s to mid 60s period is, I think, his most creative when he recorded an amazing collection of themed albums. The remastered versions from that period are astounding and the GR10s bring all that sonic goodness to your ears. "Willow Weep for Me" from "Only the Lonely" is a prime example. Sinatra had just divorced Ava Gardner and this album drips with melancholia. Despite a very slight analog background hiss, which the Grados don't hide, all of Sinatra's heartbreaking vocals are exposed in unflinching detail. The album "September of My Years" is another collection of reflective songs Sinatra recorded in 1965 when he had turned 50. "It Was a Very Good Year" looks back on a life that is too short, no matter how long one lives and the GR10s allow you the feel Sinatra's angst as he realizes he is approaching the autumn of his years. His deep voice is complimented by soaring strings and the GR10s effortless way of handling the lows, mids and highs in this song is perfectly balanced.
Cat Stevens (remember him?) is another vocalist perfectly suited to a period. The 70s were THE time for singer/songwriters and Stevens fit the bill with his infectious melodies and emotional lyrics about peace and love. Surprisingly, his two most popular albums, "Tea for the Tillerman" and "Teaser and the Firecat" don't benefit from the newer recording technology of the 70s.These albums technically pale compared to Sinatra's older recordings. It's not that Steven's albums are badly recorded, it's just that Sinatra's are that good. The GR10s are honest in letting you know what is recorded well and what isn't. That said, Cat Steven's albums are a joy to hear. With the GR10s, his vocals and underrated acoustic guitar playing break through the mix giving the music an intimacy that can be lacking with lesser earphones. Grado's famous open-backed headphones will give these songs more airiness and soundstage, though.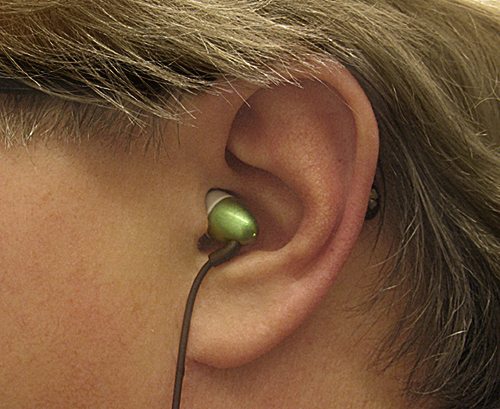 When the GR8s came out a few years ago, everyone (including me) thought Grado had hit a home run with their first attempt at in-ear headphones. Everyone except Grado, that is. They thought they could do better and they did. The GR10s are an evolutionary step up. If you own the GR8s and are happy with them, don't fret about the GR10s. However, if you haven't tried the Grado in-ears yet or are a GR8 owner who is a stickler for detail, the GR10s could make you quite happy.
Now, about that missing case…
Updates
As much as I prefer certain headphones or earphones, they don't fit into my daily life as much as I wished they did. I drive to work, so commuting is out. I listen to headphones/earphones while working, but those are almost always ones I am reviewing. So favorites are hard to place in this list, no matter how much I still like them. That said, there's the Grado GR10. These have been in my backpack for four years since replacing my Klipsch X10i earphones. They're not my favorite sounding headphone/earphone, but they are tiny, weigh almost nothing, sound wonderful and can store anywhere. What more do you need?
Grado has just now replaced the GR10 (and also their GR8) with the new and upgraded GR10e and GR8e.
These new models have an even higher level of build precision with new materials that add extension to both the high and low frequency ranges while also reducing distortion.
Source: The sample for this review was provided by Grado. Please visit their site for more info.
Product Information
Price:
$399 US
Manufacturer:
Grado
Requirements:

iPod, iPhone, other audio source

Pros:

Amazing sound
Very comfortable
Easy to insert and remove
Easy to drive

Cons:

Expensive
No case
Minimal extras
Color may not please everyone