We use affiliate links. If you buy something through the links on this page, we may earn a commission at no cost to you. Learn more.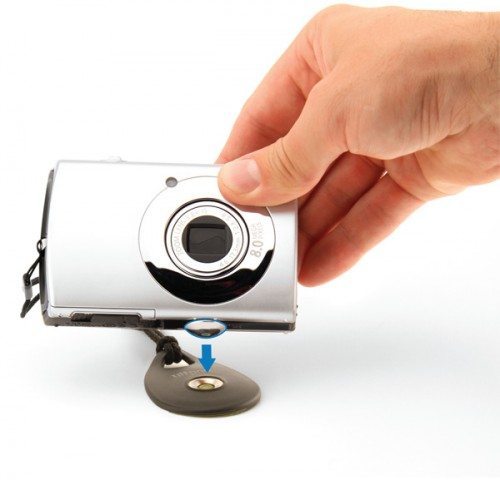 The tripod is one of the great accessories for your camera for rock steady photos, low light/night shots, and also to get yourself in the picture.  The problem is even a miniature tripod is a pain to carry around with you and dig out and attach when you need it.  The Tiltpod hopes to alleviate this issue. Consisting of a rounded stainless steel pivot point and a grippy, magnetic base that holds to  inclined surfaces like  wood and metal, the pivot is either inserted into the normal tripod screw hole on your camera or stuck on if the screw would block the battery/memory door. The base measures  2.125 x 1.5 x 0.25 inches and can be attached via a lanyard to your camera so it's always available.  Connecting the two via the high strength magnet allows the camera to be tilted and adjusted quickly even on uneven surfaces.
It's only designed to work with compact cameras, and I'd be a little wary about putting the magnetic base near your wallet and credit cards.
Available from Amazon for $14.95 (currently with free shipping on two or more).