We use affiliate links. If you buy something through the links on this page, we may earn a commission at no cost to you. Learn more.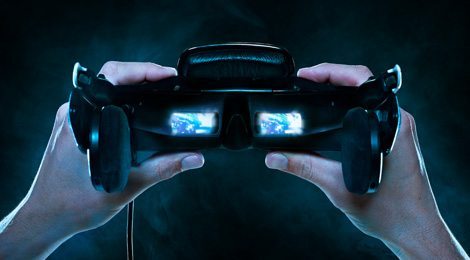 First seen at CES 2011, Sony Websites around the world are now showing the HMZT1 Personal 3D View Head Mounted Display for preorder.  Using dual OLED HD screens , virtual 5.1 Surround Sound and TruBlack displays, the headset's designed to immerse you into movies and games in the intimacy of your own personal cinema. "Get the equivalent of your very own  150″ movie screen just 12 feet away, in either 2D or 3D."
The unit is compatible with Sony's Blu-ray disc players and Playstation 3.  Expected shipping is on or around 10/26/2011, and you can preorder online from Sony US for $799.99.