We use affiliate links. If you buy something through the links on this page, we may earn a commission at no cost to you. Learn more.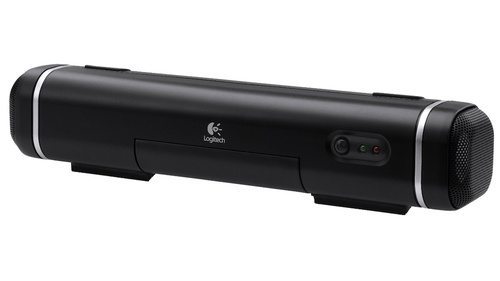 Your tablet doesn't quite pump out enough sound for that rave party ? Those explosions not "big" enough while watching the latest block buster ? Logitech has just announced the Tablet Speaker to help you pump up the volume.
Using a rubberised clip the speakers attach to your tablet and connect via your headphone jack. The speakers charge via USB giving you up to eight hours of sound.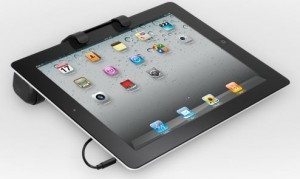 The speakers even work as a low stand, so tunes while you type  and they come with their own carry case.
Logitech has named these Tablet Speaker for Ipad  but I can't see any reason why it shouldn't work with any tablet with a 3.5mm audio out jack.
Slated for release in September and available for preorder from Logitech they'll set you back $50