We use affiliate links. If you buy something through the links on this page, we may earn a commission at no cost to you. Learn more.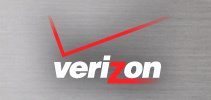 Verizon is awarding $35,000 in cash prizes for 60-second videos that show the wildest ways to test their Verizon Wireless 4G LTE network. They are looking for real people to document real-world tests that demonstrate thier network's capabilities. Videos can showcase lightning-fast downloads, smooth, skip-free connection and seamless on-the-go coverage.
If you're not a filmmaker, you can still win a $500 random drawing for a Sharing Prize that rewards people for sharing videos or news about the Field Testers Challenge.
The deadline to upload videos in Verizon's Field Testers Challenge is August 20, 2011. The deadline for sharing videos is September 14, 2011.
For more details about the contest rules and prizes, visit http://zooppa.com/contests/verizon-wireless-field-testers?mtag=socialarc.